Asheville
I chose Asheville as a "tide-me-over-until-my-next-big-trip" vacation, but with its beautiful scenery, hiking trails galore, fun and quirky downtown, unique restaurants and breweries, and progressive vibe, it proved itself to be a worthy destination in its own right. We only had six days there, so we kept ourselves busy.
We flew directly into Asheville and rented a car without any issues. We had booked an AirBnB for our first two nights, so we went there right away and only had time to make the short trip into downtown from there and have some pizza and beers at Barley's Taproom before going down for the night.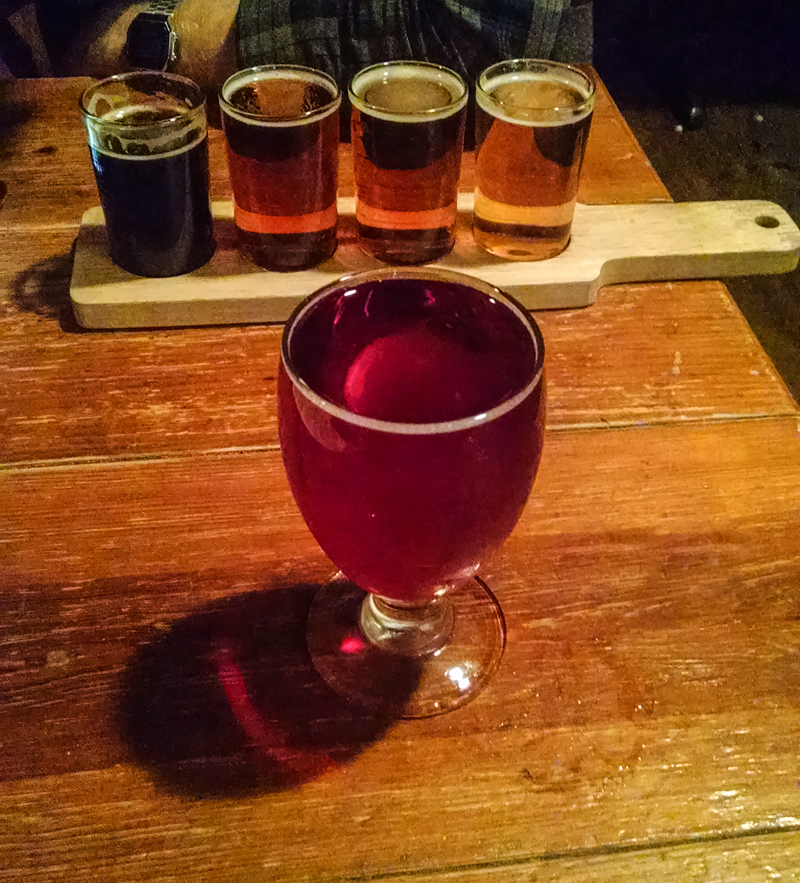 Day two is when we really kicked off our vacation, getting an incredible breakfast at Sunny Point Cafe (if you like food, go there). There were so many unique options, and the ambiance was friendly and lovely.
We spent some time exploring downtown Asheville and buying some groceries. It's rare to find lively downtowns in the U.S. with lots of local restaurants and shops these days, so when I find a town with one, I'm already won over. Being able to walk for blocks and blocks and be entertained the whole time is a huge draw for me.
We went to Laughing Seed, a vegetarian restaurant downtown, for lunch, meeting up with Anthony's cousin. We were still full from breakfast, so we unfortunately didn't give it as much of a chance as it deserved with Anthony just ordering a salad and me ordering an appetizer.  But, the menu was inventive, the atmosphere charming and cheerful, and the conversation enjoyable.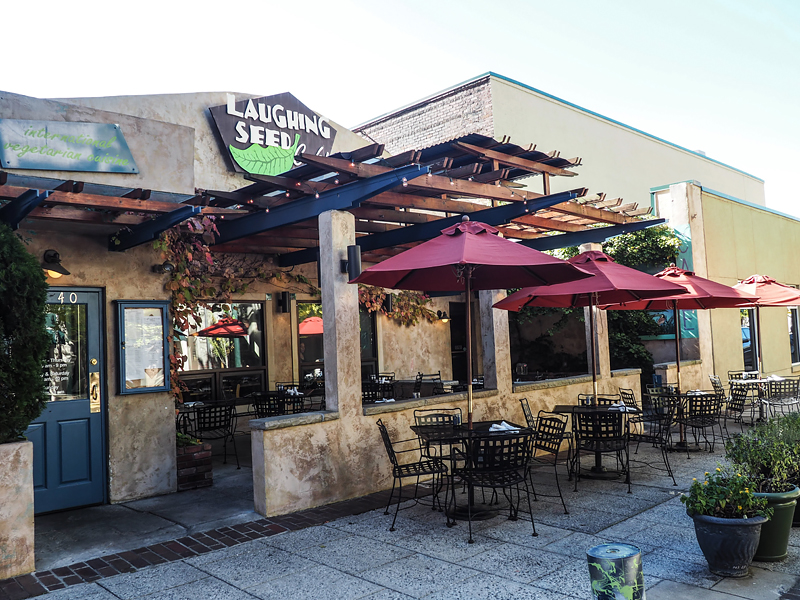 We drove up to Max Patch after lunch, just over an hour away. The drive on the highway was nothing too spectacular, but once we turned onto the mountain roads, I could not put my camera down.
The sunlight streaming through the yellow and red trees was stunning. The road was narrow and curvy with steep drop-offs, so Anthony had to pay close attention to his driving, but I was able to just stare out the window in awe.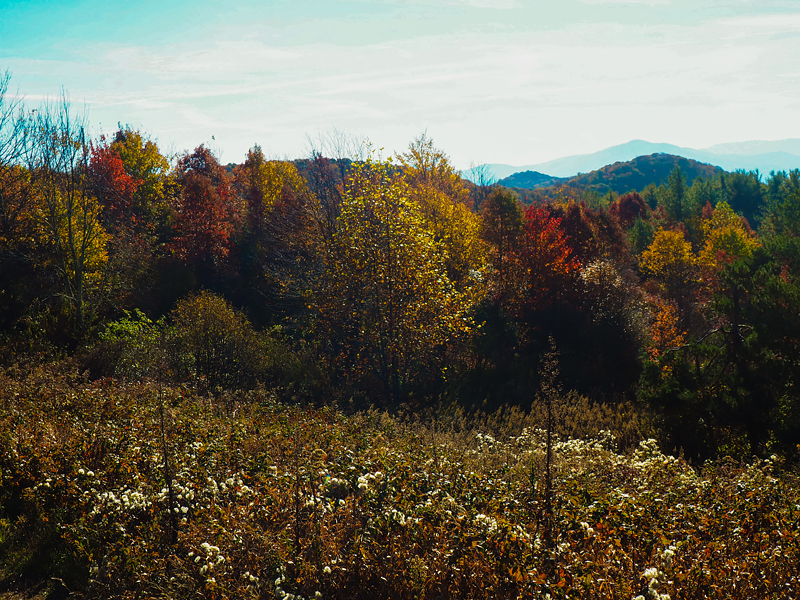 Max Patch was a fantastic hike. It was easy and pleasant offering the most incredibly views almost the entire time since it is a bald.
I could have spent the whole evening there. I saw people setting up tents at the summit and was envious that we weren't doing the same. Instead we turned back down to our car to head home.
It was rush hour on the way back, so our GPS took us on a different route that took us through beautiful valleys, and we welcomed the break from the high way.
That evening, we walked to Nine Mile for dinner, which was probably our favorite restaurant in Asheville. It was a Caribbean restaurant, and the smells were inviting us from a block away. There were so many delicious options, it took awhile for us to choose, but neither of us were disappointed.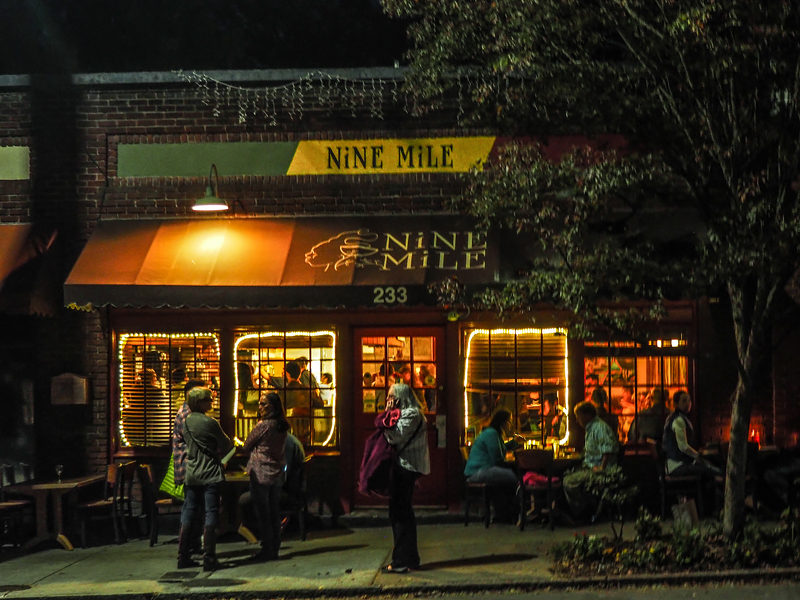 We spent some time by our fire before tucking in early in anticipation of our alarm going off at 5am. When it went off, we got ready, gathered some food, and hopped in our car to the Blue Ridge Parkway. Within half an hour, we were at the parking lot for the Craggy Pinnacle hike.
I have some pretty ridiculous anxiety sometimes, and I have a hard time forcing myself to do even the smallest things (probably would not succeed if it weren't for Anthony's encouragement… or exasperation, either way). We had gotten there, and I had decided I could not actually do that hike. I am scared of the dark. And was quite certain that bears were hiding behind trees waiting to attack. No matter that black bears are not aggressive and are also not terribly common sightings anyway. Anthony insisted, though, and I followed him in to the trail, my heart pounding, and every sense on high alert.  We walked quickly without stopping and made it safely to the pinnacle, before the sun had started its ascent.
When it appeared, the pink and orange colors bathed the mountains around us, and I knew my fearful hike was well worth it. The peace and quiet and beauty from up there instantly calmed me.
After some time, we made the hike back down, me feeling significantly braver in the light. Now that we were able to see, the drive on the Blue Ridge Parkway back to Asheville rewarded us with gorgeous sites.
We once again got some breakfast at Sunny Point Cafe, and then went back to our apartment to pack up and head back downtown where we walked around, did some shopping and drank some beer at The Thirsty Monk.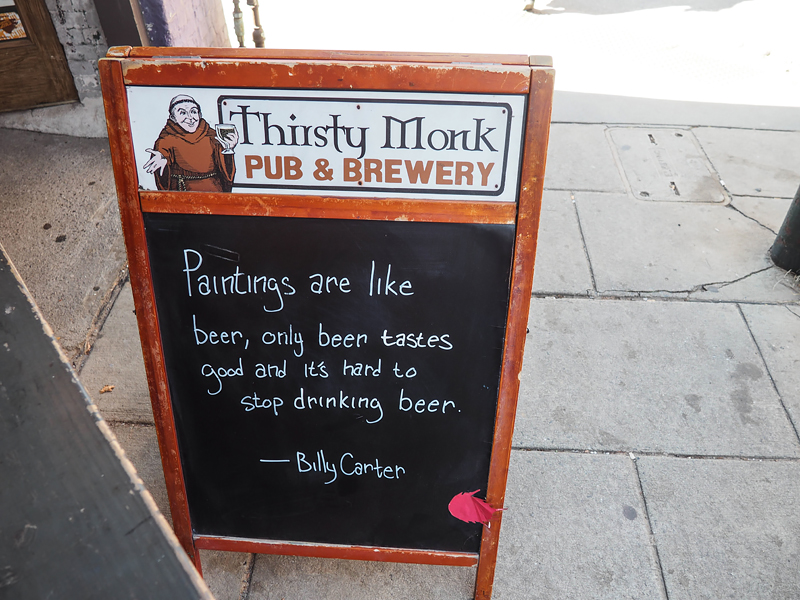 I bought my favorite new hat and then we continued walking to Chai Pani for lunch. Chai Pani is in my favorite part of town and is an Indian restaurant with more of a street food theme. There was a sign that said "Namaste Y'all" that made me smile.  We got a variety of food there, some of which was delicious, and some of which was disappointing. We left full and then went on our way to our new home for the remainder of our trip.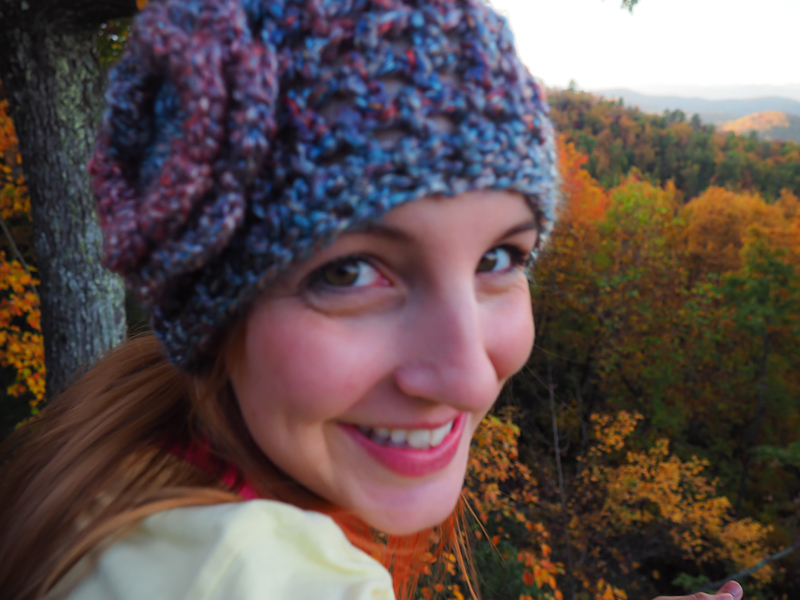 To get there, we drove up Pinnacle Mountain, another beautiful mountain road, losing GPS signal along the way, but finding it with the help of some strangers. The house was a VRBO rental and definitely one of my absolute favorite homes thus far in my travels. While all of it was awesome, the very best part was the wraparound porch with the 180 views of the mountains and valleys around us.
We decided not to go anywhere that night and enjoy our home instead. I did some yoga on the deck, using a mat that came with the house. Wine and bread and cheese provided our nourishment as we sat outside, enjoying every second of the sun slowly setting.
Once we got too cold, we came inside to our fireplace, watching our hometown Royals make it to the World Series.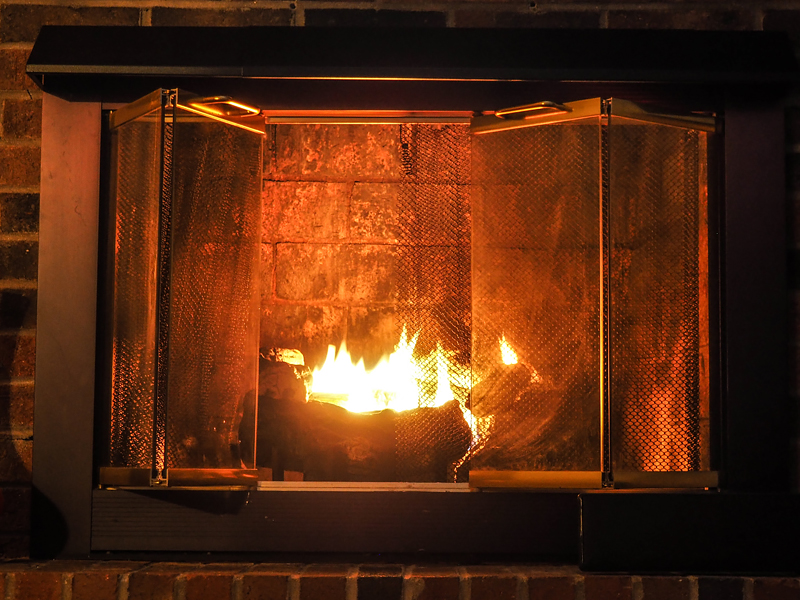 The next morning, we got another early start and made the short drive to DuPont State Forest.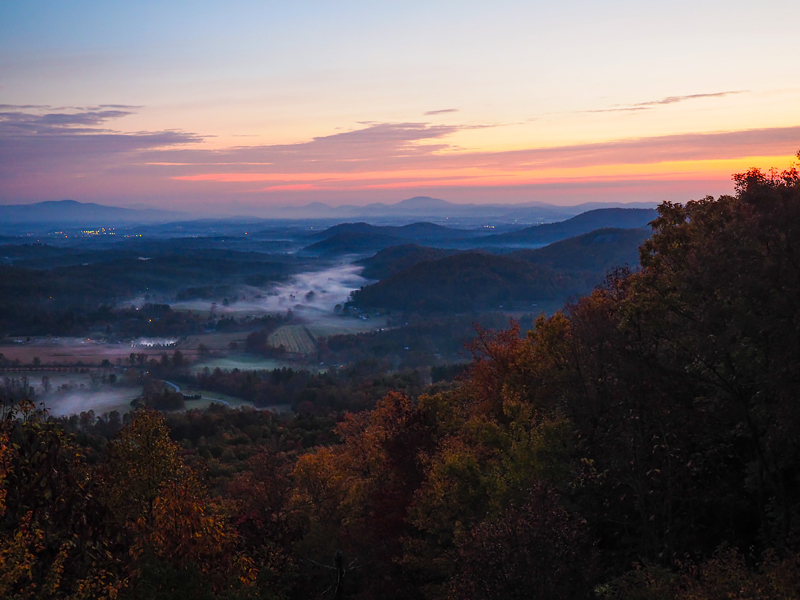 We were some of the first few people there, which was perfect. We hiked to Hooker Falls.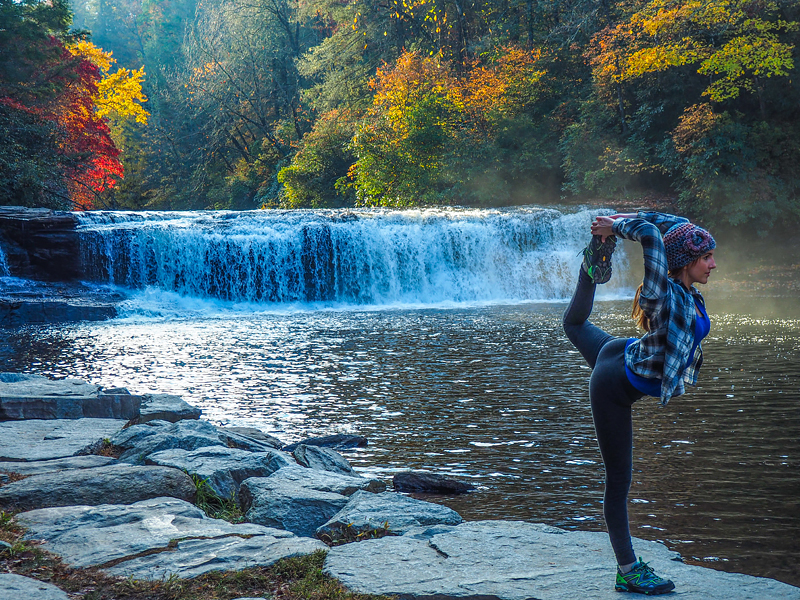 And then back to the bridge to take us over to Triple Falls.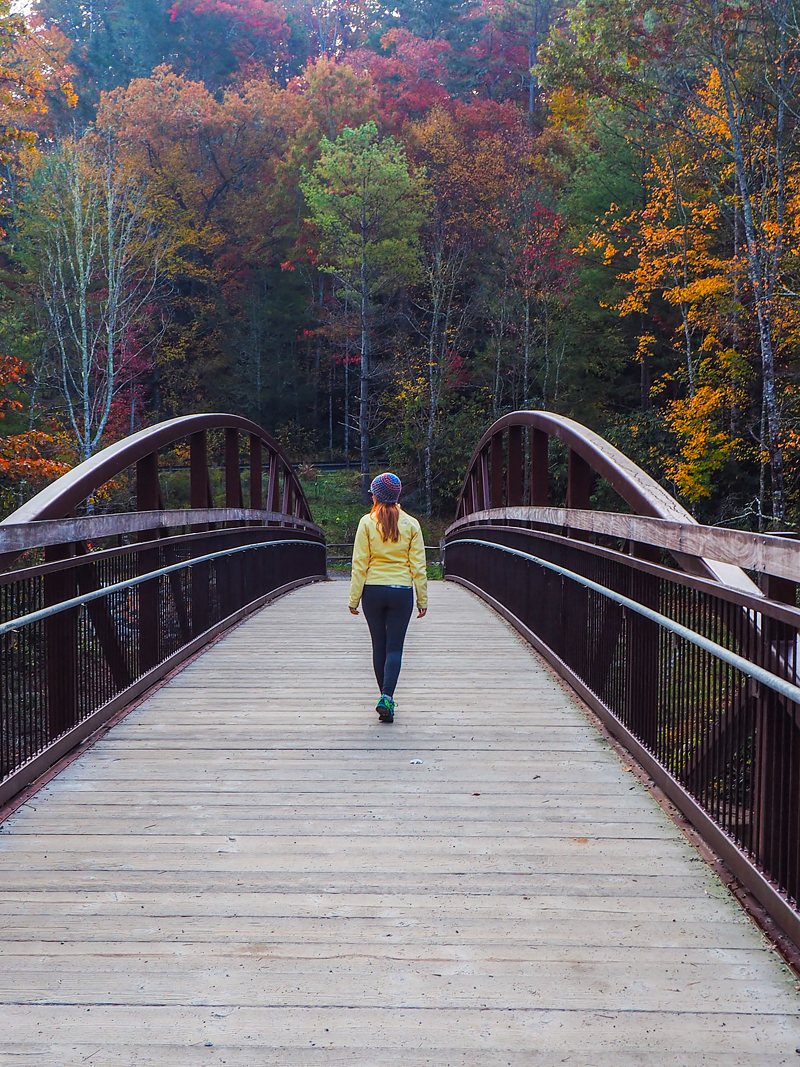 Triple Falls was magnificent, so we were sure to explore it for awhile.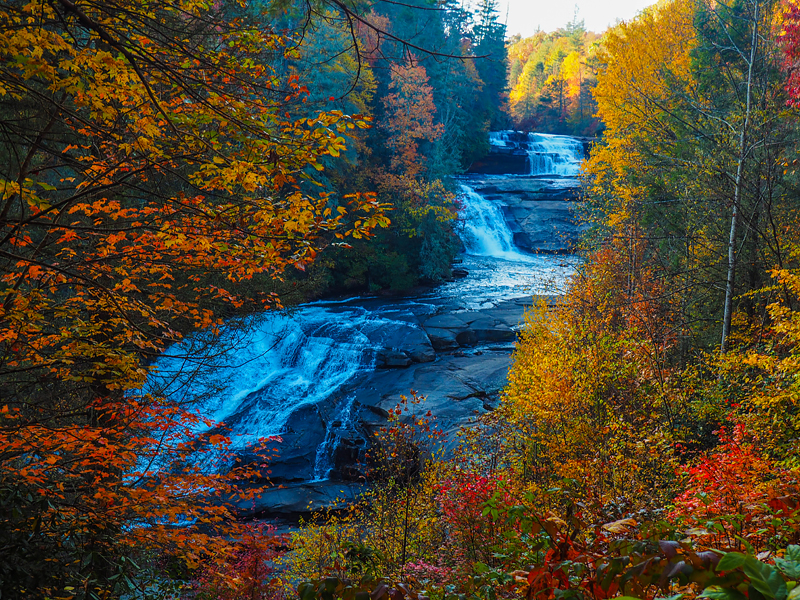 Then we continued on up to the base of High Falls, my favorite part of the whole hike.
Afterward, we walked up to the top and then continued on to the covered bridge and then even further to Grassy Creek Falls to have a small picnic before heading back down.
By this point, I had a pretty bad headache and was getting tired, so we went ahead and made the journey back to our car, astonished by the vast crowds that had shown up since we had arrived. It went from three cars in the parking lot, to both parking lots being completely packed full, and the road having cars parked on either side of it for as far as we could see. Further down the road, there were even more parking lots that were packed full. So be sure to arrive early if you go.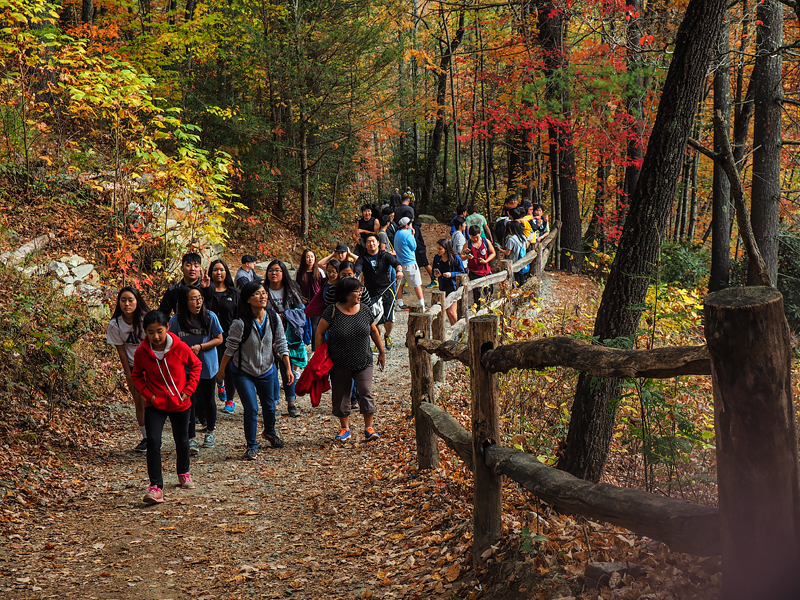 After that, we drove into Brevard to explore and walk around and eat at The Phoenix where we enjoyed yet another yummy meal in a cute environment.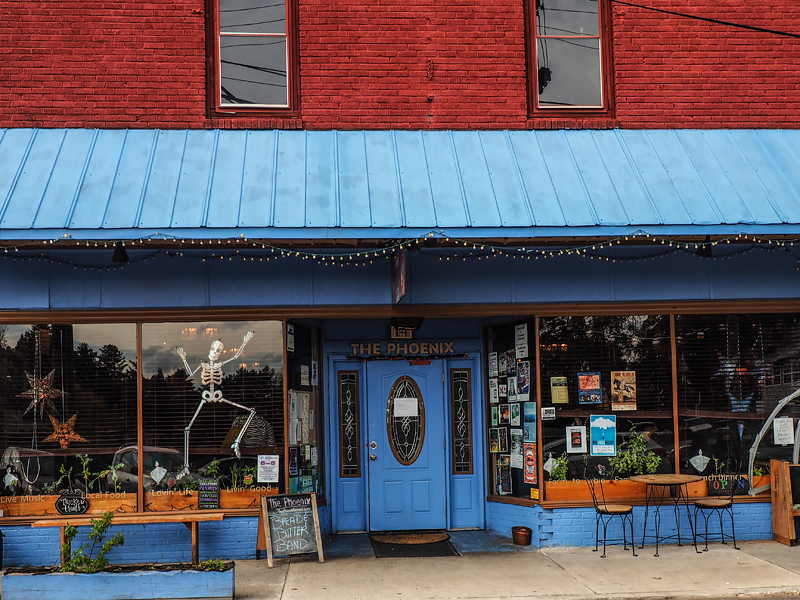 That night we got to experience Saturday nights in downtown Asheville. We met up with another of Anthony's cousins for dinner at Mela, a really nice Indian restaurant that was super busy. Between the drinks and naan and our entrees, we were about to burst when we left, but we decided to go to The Chocolate Lounge afterward anyway, where we met up with more people and waited in line outside for quite some time. The Chocolate Lounge was charming and offered anything chocolate you might desire. We got a salted caramel liquid truffle to share, and then went on our way back to our house.
The next day, we got some brunch in Asheville, and then started our journey on the Blue Ridge Parkway.  Somehow the views just never got old. Possibly because they just kept improving on themselves.
We drove for a long time, stopping at viewpoints whenever we decided they were extra worth it.
After a detour, we decided to hike Sam's Knob which was a turn off of the BRP.  We were at high enough altitude here that the leaves were past their peak color, but it did offer us something different than we had seen this far into the trip. The hike was longer than I was thinking it was going to be, but we made it to the top with only catching our breath real quick once. It was approaching evening, and looked like it may rain on us soon, so we only took a little bit of time to relax and enjoy the views our hike had given us before we went back.
We drove US-64 into Brevard, which gave us new gorgeous scenery, with picnic spots and rivers and waterfalls the whole way.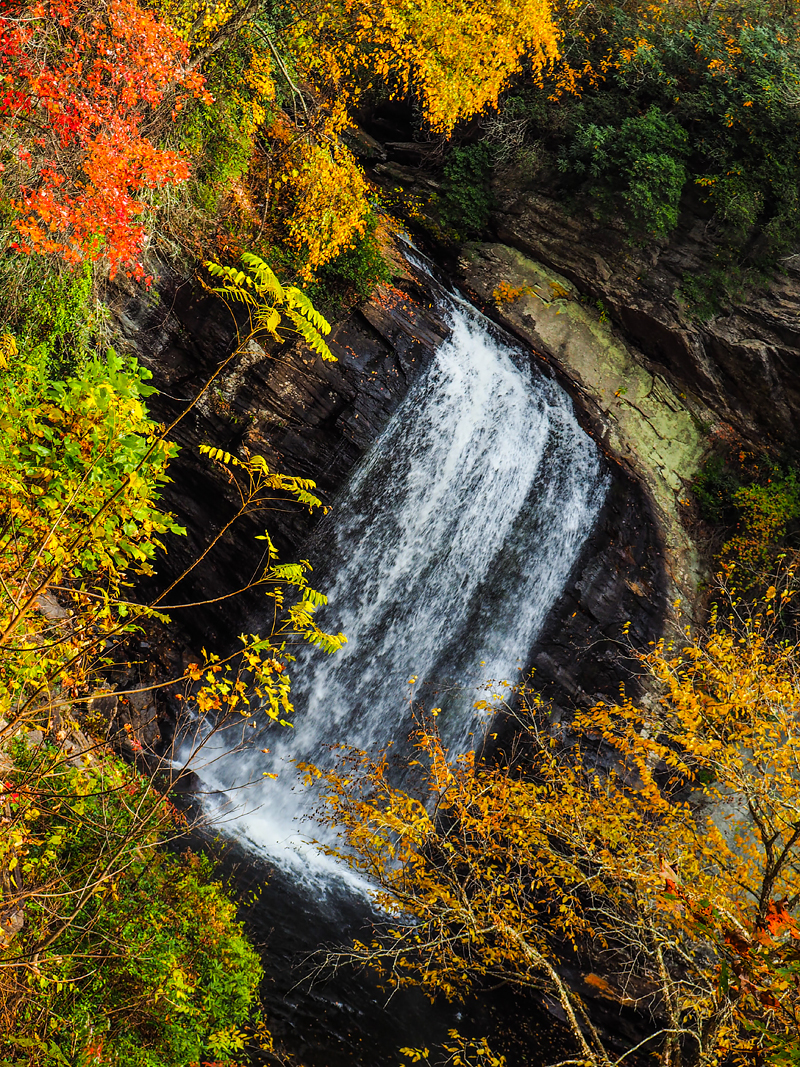 We ate at Papas y Beer for dinner (not our favorite) before going home.
Our final day was rainy and slow-paced and relaxing. We spent it back in Asheville, shopping and enjoying some brews at Wicked Weed. For lunch, we had Nine Mile again and were just as impressed as before. For dinner, we had intended to eat Curate, but they were closed, so we went to White Duck Taco instead, which was both the cheapest meal of the trip and one of the tastiest.
We also stopped for some coffee at Double D's coffee shop, entertained by the fact that we were sitting in a double decker drinking coffee and by the bizarre conversation next to us.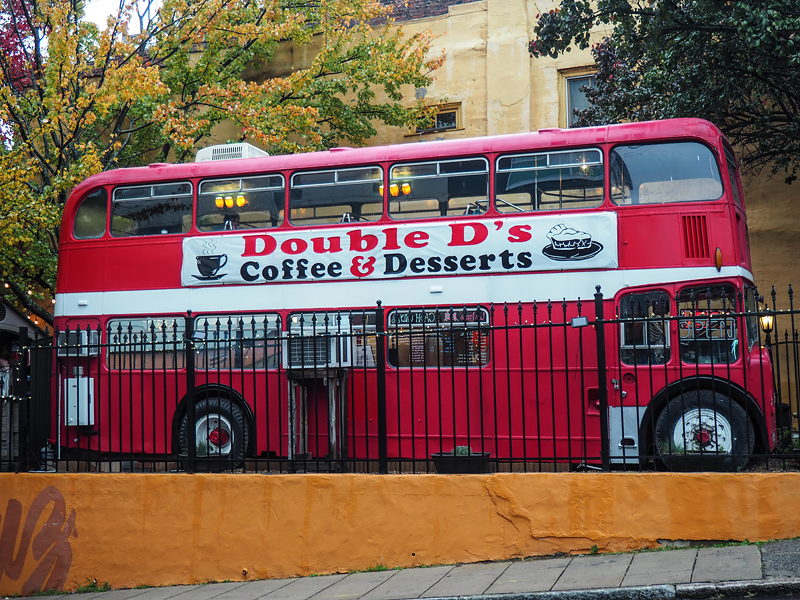 Our original plans for that day before rain got in the way were to explore the Linville Gorge area, doing either the Table Rock or Hawksbill hikes and seeing the Linville Falls. From what I hear, this is well worth the drive from Asheville, so if we go back, we'll definitely make it a priority to go there on a nice day.