About

One woman's quest to travel the world without quitting her day job
Hi there! My name is Brenna, and I live in a world of wanderlust.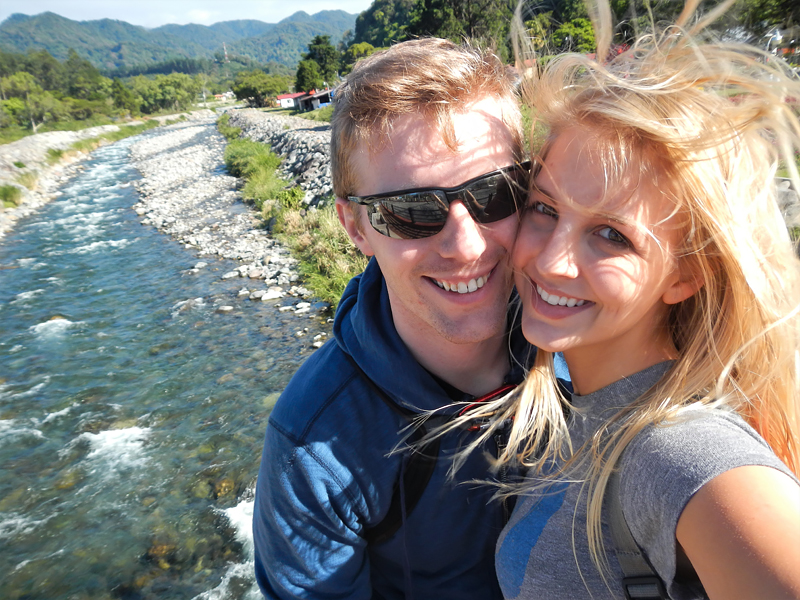 A lover of nature and animals, adventure and silence, cobble-stone streets and fresh food markets, differing cultures and drinking wine (or beer, I'm not picky) on a patio on a warm, sunny day, I could do nothing but dream while growing up in small-town Kansas. I put my aspirations for travel on hold and went to college where I met my best friend who took me on my first trip out of the country- Costa Rica. We married when I was 22. My economics degree turned into a full-time Business Analyst job right out of college, and his study of computer science has led to a job as a Software Developer. Throughout this time, we shared dreams of quitting everything eventually to spend months abroad.
I know that is how a lot of people travel. Just up and go. It's an idea that appeals to me and an idea I may still take, but as a married woman with a good job, dogs, and a house, I understand how that may not always be the best option for some travel lovers. So for now, I am working on conquering the world slowly, one country at a time.
My way of travelling is one of planning and preparation, luxury but on a budget. Travels don't have to be either hostels and backpacking or all-inclusive resorts. I aim for the middle ground. I like to experience the culture and people of the countries I go to, but go home in the evening to a comfortable bed and a bottle of wine… or, of course, beer.