Panama
We arrived in Panama City after dark and arranged a taxi to the bus station. Anthony practiced his Spanish with the driver during the ride, while my paranoid imagination went wild about who this guy actually was and where he was actually taking us. Turns out, he was actually a cab driver taking us to the bus station. Go figure.
We wandered around until we found where we needed to be to buy a ticket for the overnight bus to David, and then we waited. In a packed room. With no A/C. And lots of humidity. This was ok with me because heat and humidity are my friends, but Anthony was glaring at me as though this was my worst idea ever. Soon enough we boarded the bus, and I was agreeing with him. The bus was freezing and tossed us all over the place. By the time morning came and we were in David, my abs were sore and I had gotten maybe a couple hours sleep total. But we weren't done yet.
We walked to another bus station and got on a bus to Boquete. The scenery on the way was beautiful, and our spirits were significantly higher by the time we made it to town. We decided to drop our luggage off with some guys our host had told us about beforehand and walk around while waiting for our ride. Boquete was a cool, quirky town with several little roads to explore. Soon enough, our amazing host was there picking us up in his truck and taking us up the mountains to our new home.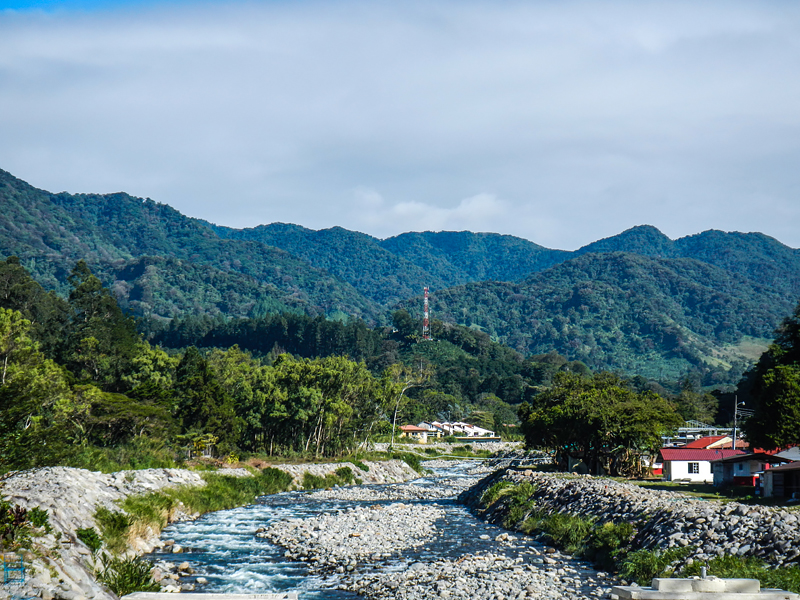 Our guesthouse was on a coffee plantation high up in the mountains overlooking town. It was complete luxury, with a big window allowing us to see a very starry sky from our bed, and a ranchito with hammocks to look out over the mountains and enjoy the daily rainbows. Our host made and brought over breakfast of our choice every morning to eat with the coffee made there on the plantation. When we wanted to go into town, he would either take us or call us a cab. We would take trips to pick up wine, check out shops, and eat out at some absolutely delicious restaurants. I had the best meal of my life there in Boquete, a fresh tuna steak.
Our adventures included a horseback ride around the highlands that offered some breathtaking views. The horses were well cared for, and the guides were friendly. We also took a great hike up to a waterfall. It took about an hour to get to the top, and a little less than an hour to get back down. We explored some different areas within the woods and had an overall great afternoon.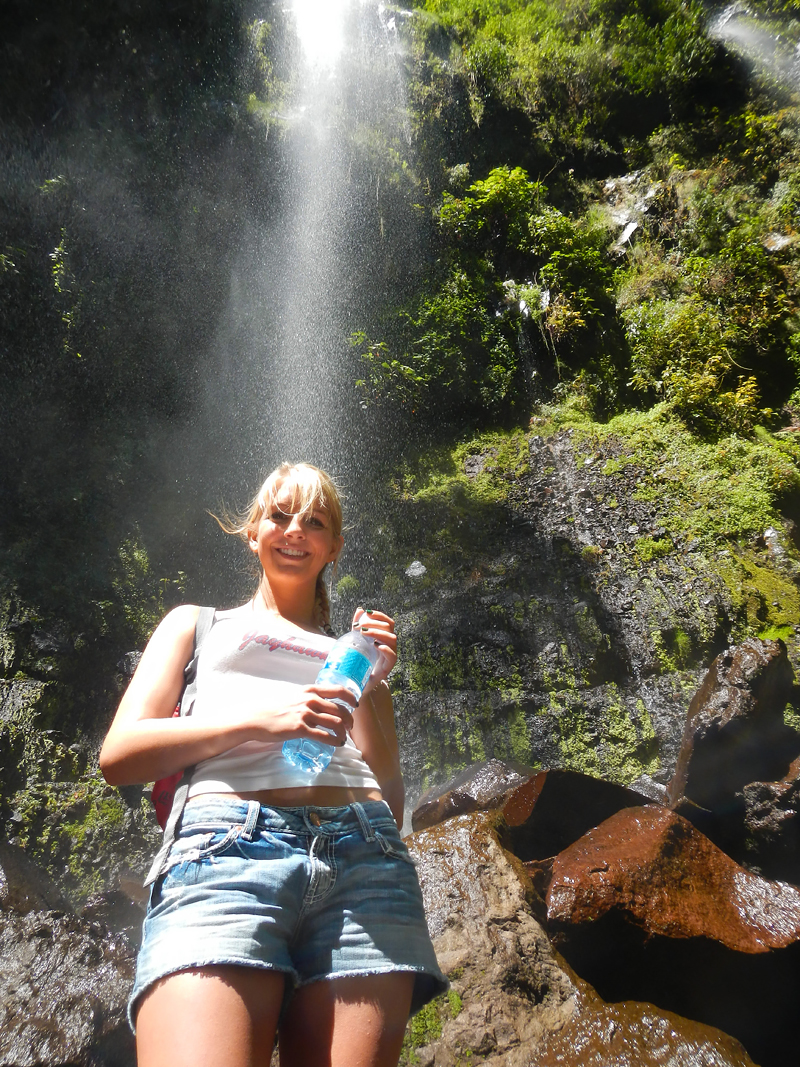 After our time in Boquete was over, we took a shuttle to the Pacific coast where we planned on taking a boat shuttle the rest of the way to the island of Bocas del Toro. However, none of us had been given tickets back in Boquete, and we were afraid for a little while that we were going to be stranded. However, the workers seemed to decide it wasn't a big deal and started tossing and stuffing all of our luggage into a little motor boat that took us through choppy waters to Bocas. From there we got a tuk tuk boat to another island just two minutes away where we stayed at a bed and breakfast over the water.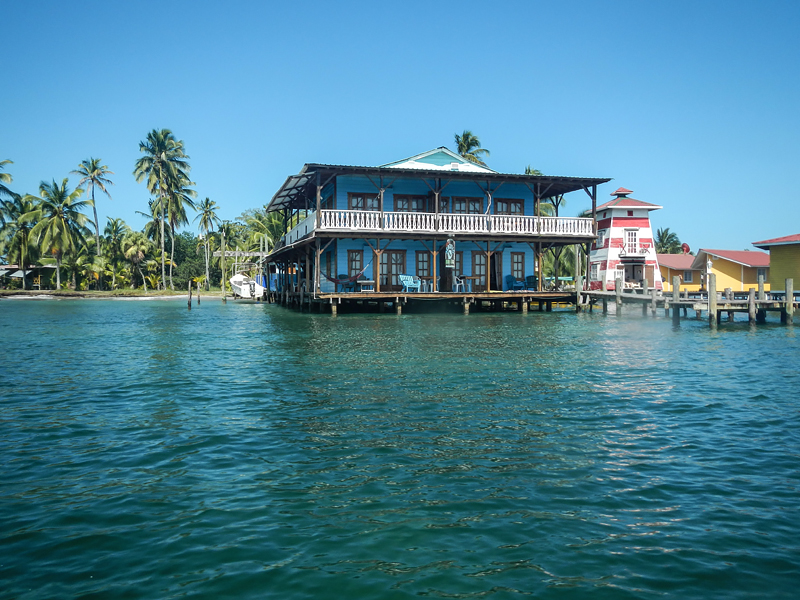 There were no roads on our island. We had a balcony with unobscured views of the Caribbean. Anytime we wanted to go to town, we hailed another tuk tuk that took us on over. Bocas town had a cool vibe. It was more of a party atmosphere. Several people were there on spring break, mostly from Argentina. The streets were lined with little restaurants and shops, as well as tour agencies. We ate at some restaurants over the water that had a new menu every day. We had some drinks outside, listening to some live Reggae music, and we went to a bar centered around a sunken ship.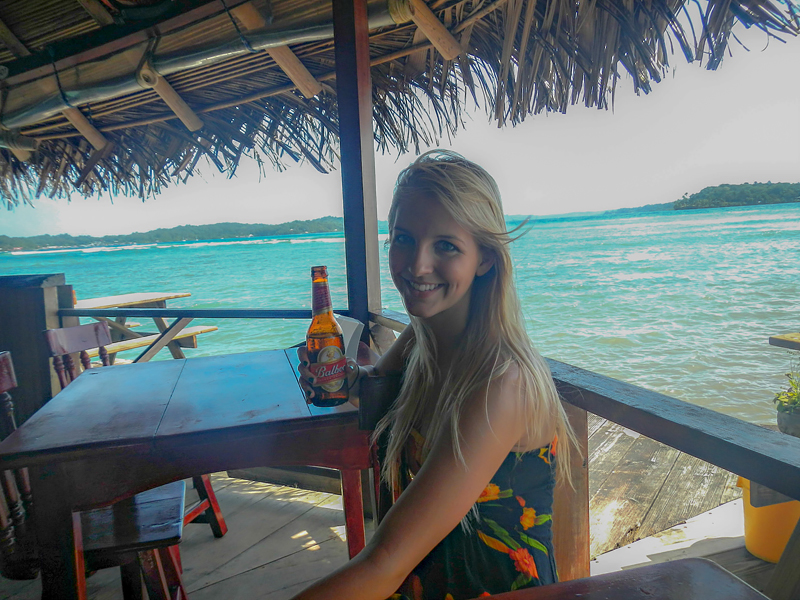 Our favorite part of our time in Bocas was our sailing/snorkeling trip. We fortunately scheduled it for a holiday when alcohol was not allowed to be sold on land (what's a vacation with no beer?!). Since we were out on the water, we could drink as much as we wanted. We sailed through the archipelago, stopping here and there to snorkel. It was our first time snorkeling, and while it may not have been world class, we really enjoyed it. It was a fun and relaxing day. We decided to go out to eat with some of the others on the tour when we got back and then went on our way again.
Our next destination was on the other side of the island of Bocas. We showed up at a beautiful home with acres of gardens and a mile long beach all to ourselves. We were out in the middle of nowhere, so we were sure to grab some groceries before getting there. There was one restaurant that could be reached after walking along the beach for 45 minutes. From there, you could catch a boat that took you to starfish beach which had calm, clear waters and a couple other small restaurants. We enjoyed that for one day, but the rest of our time on the island was spent on our own property, reading in hammocks and listening to the waves, or walking through the gardens, or cooking and eating with all the doors and windows open to let in the magnificent breeze.
We spent our evenings doing a puzzle and drinking wine. It was heaven. Every morning we would wake up to the sound of howler monkeys. We finally saw these monkeys our last full day there, including a baby. Amongst the other wildlife we saw were white-faced Capuchin monkeys, sloths, zoras, and oropendolas.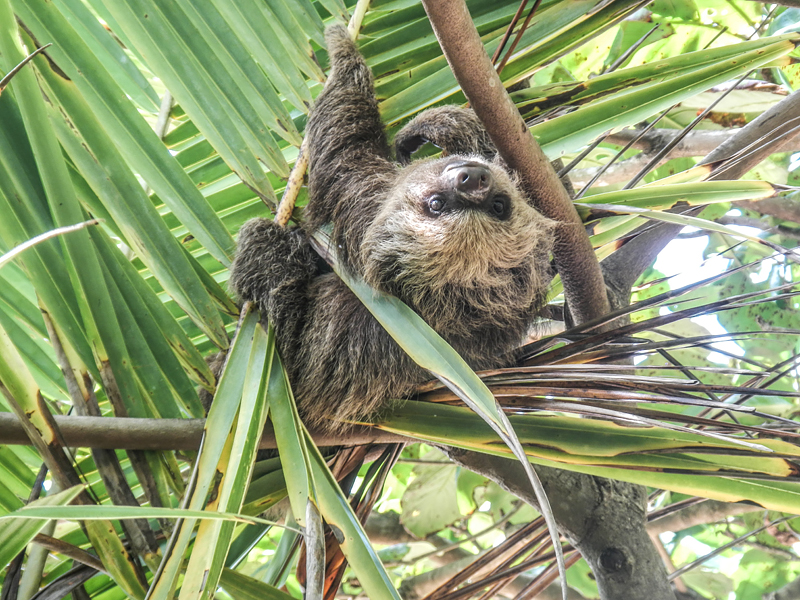 Our last day came too soon, and we journeyed back to Bocas town to catch a flight back to Panama City. This was an experience. I am not a fan of flying. And this was a little prop plane. We had some pretty terrifying turbulence (in my opinion), and we had to go through two take-offs and landings. I nearly clawed Anthony's arm off by the end of it.
We only had the one day in Panama City, so we hired a guide to take us to the canal and then around the Casco Viejo part of the city. I am not really a city girl, but I enjoyed it. We saw some cool parts of town. Our hotel was a couple blocks away from a giant mall, so we ventured there to walk around and eat a delicious sushi dinner. The next morning, we flew back home with a lot of fantastic memories and plans to return some day.