Scotland
After a long night of flights, we landed in Inverness around 2:30 pm, got our luggage, got our rental car, and immediately started driving west toward Torridon. Getting used to driving on the left side of the road took time, and the first few times that we saw a car coming from the opposite direction, it felt like they were going to hit us head on. We were tired, and Anthony was sick, so it was a bit more stressful than it probably would have been otherwise.
However, it was a beautiful sunny day, and the gorse bushes were in bloom, so first impression of highland scenery was very positive. As we got closer to Torridon, there were more and more fields with little lambs, and the mountains became more impressive. I was charmed. Highway driving turned into single track roads with passing places here and there. We walked around The Torridon a little bit, but then drove on to our base for the night, Shieldaig.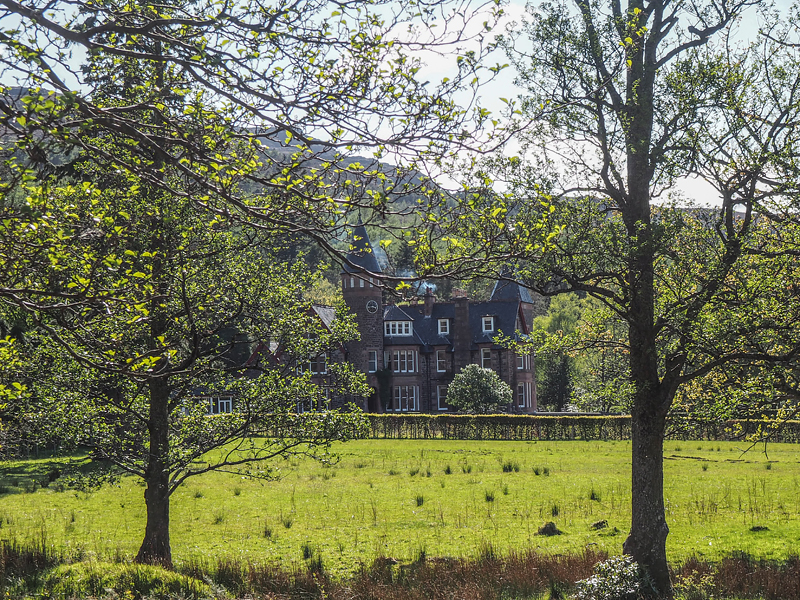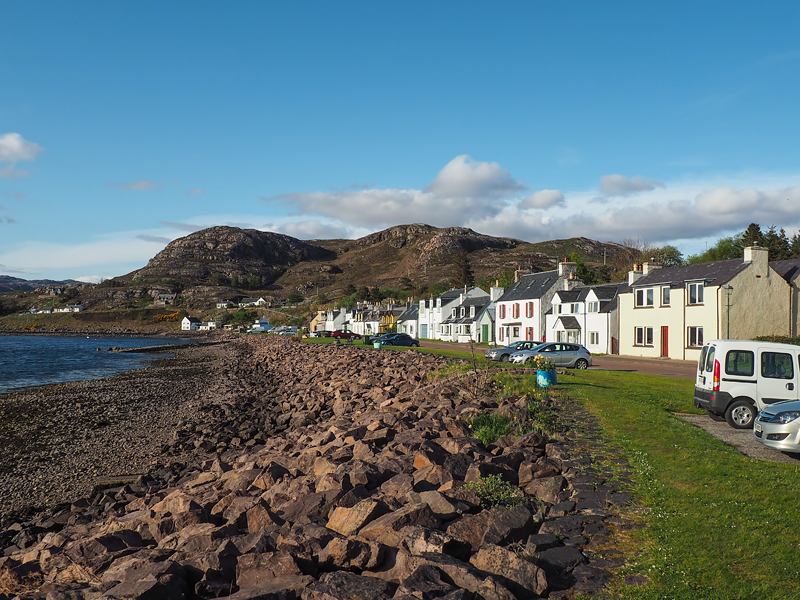 Shieldaig was a beautiful little village on the sea. The pace of life was slow, and the people seemed friendly. That night we ate dinner right on the coast, took a hill walk, and tucked in early to catch up on sleep.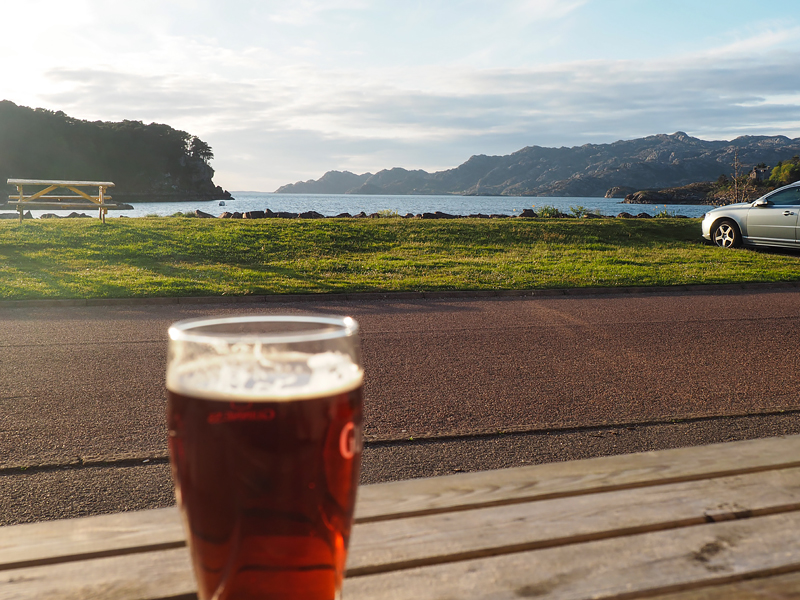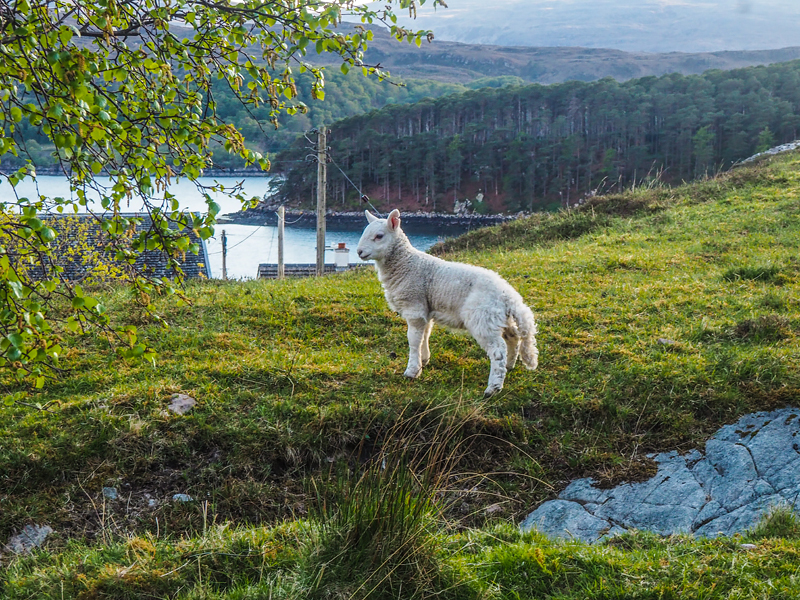 After a big, yummy breakfast the next morning, we went on our way, driving along the coast to Applecross, stopping at a lovely beach to stretch our legs and breathe some fresh air.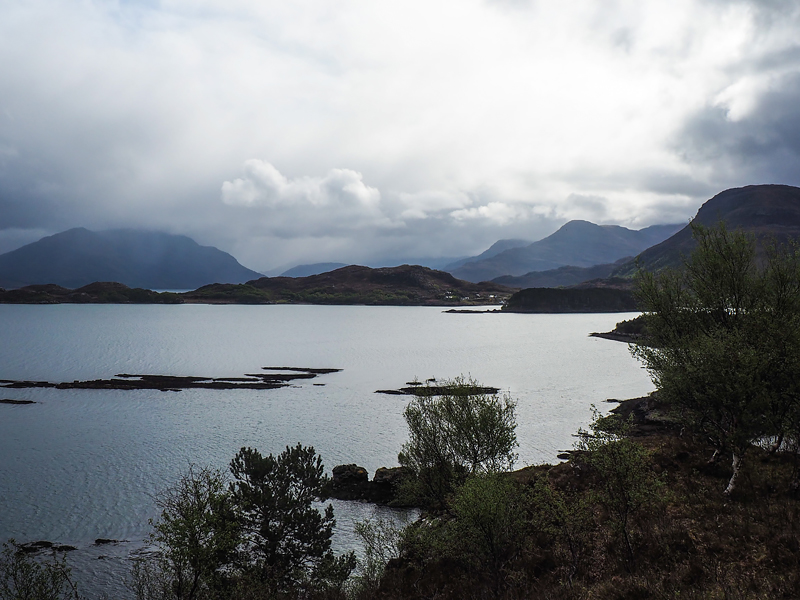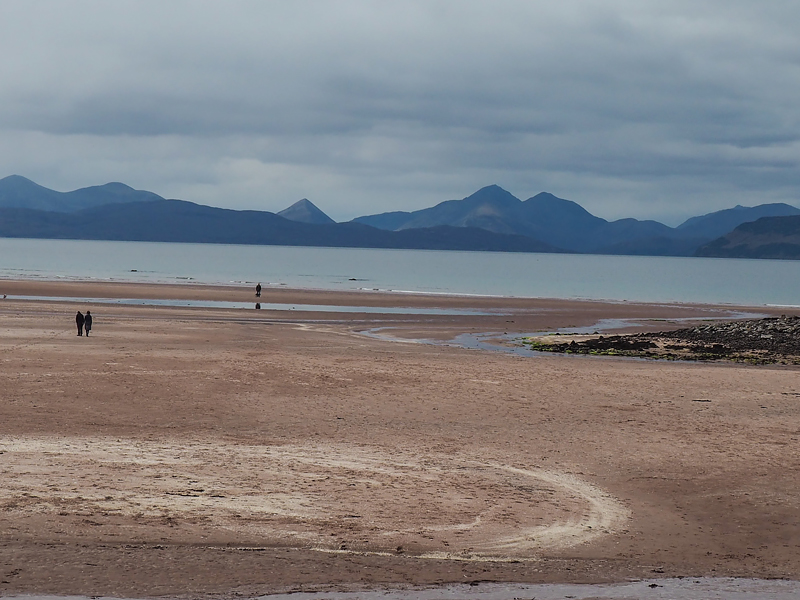 We then drove down the Bealach na ba, an extremely windy, steep, single-track road through the mountains. There were dozens of cyclists trudging their way up, which seems AWFUL to me, but hey, to each their own.  I'm happy we made time for the Bealach, though.  The scenery was gorgeous, and the drive was quite fun.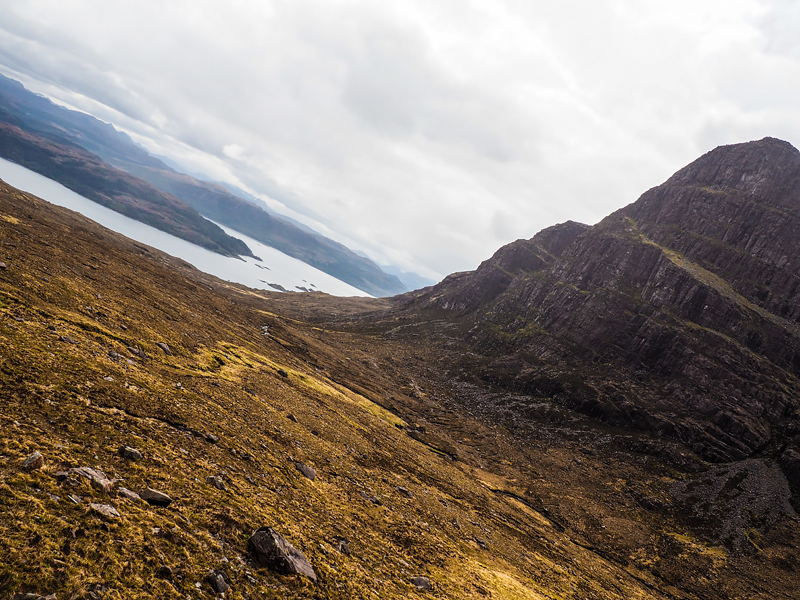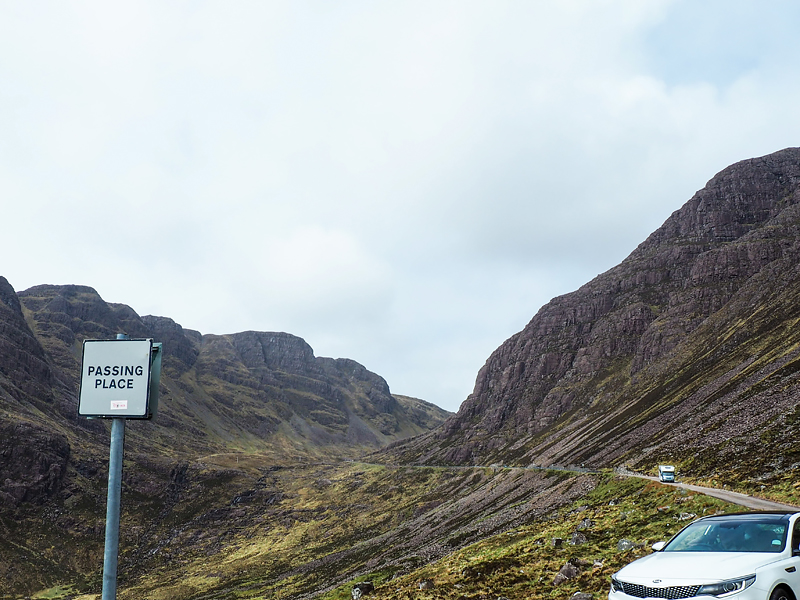 We made a slight detour to Plockton to see the town (super cute) and eat lunch, and then drove to Eilean Donan Castle to walk around and snap pictures. We didn't do an actual tour of the castle, but even on a cloudy day like we had, it was very picturesque out on the water.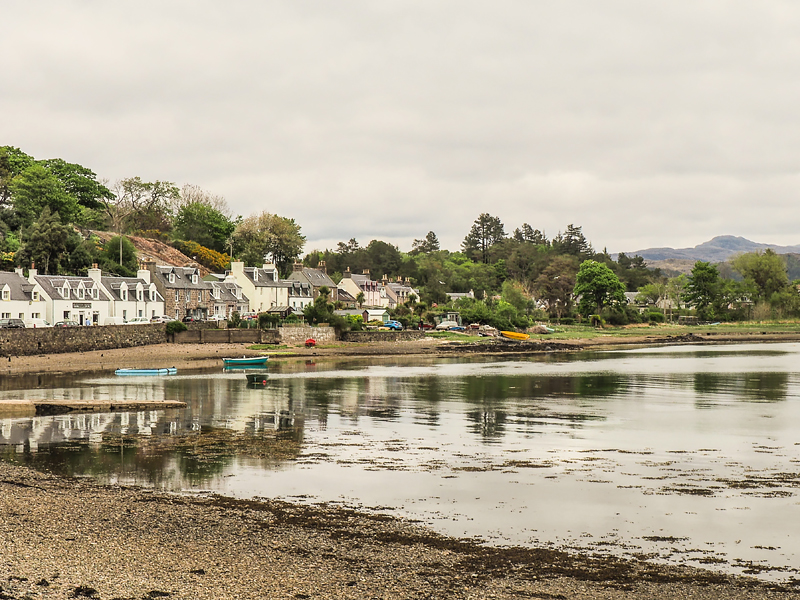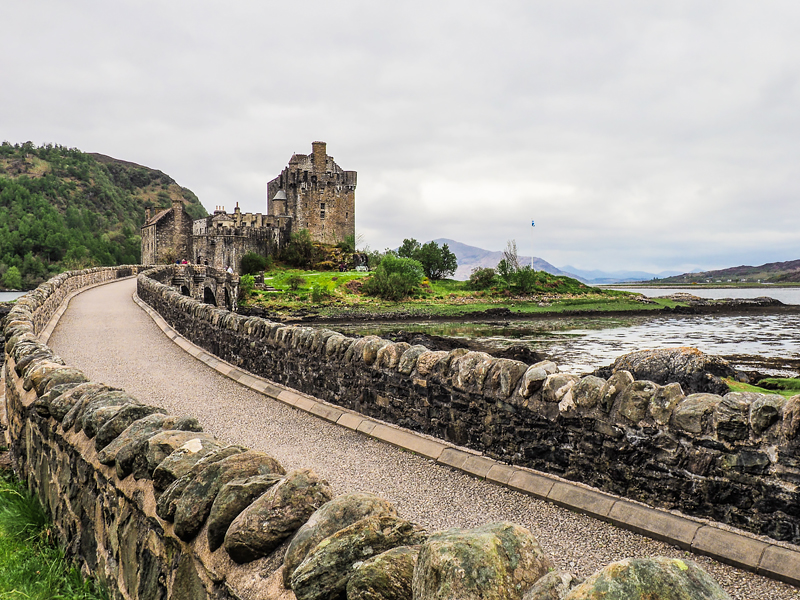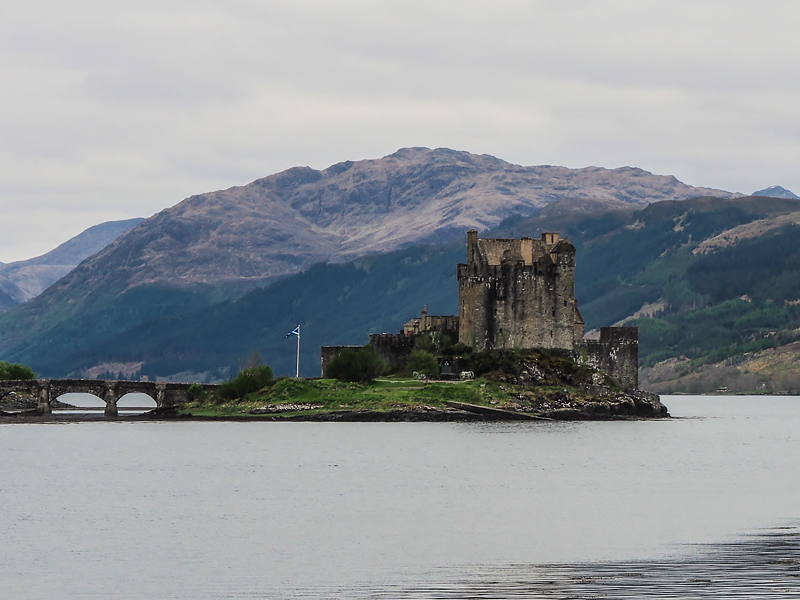 Afterward, we drove across the Isle of Skye, up to our little bothy on the sea. While certainly not luxurious, the bothy was cute as can be, and it ended up being a great choice for us.  That evening, we enjoyed our bay, and walked down the beach to the nearest pub for a couple pints before starting a fire and getting cosy for the night.  Probably the coziest I was throughout the entire trip since I would start the fire two feet away, put a bed warmer in the bed about half an hour before hopping in, and then burying myself under the thickest winter duvet I've ever seen.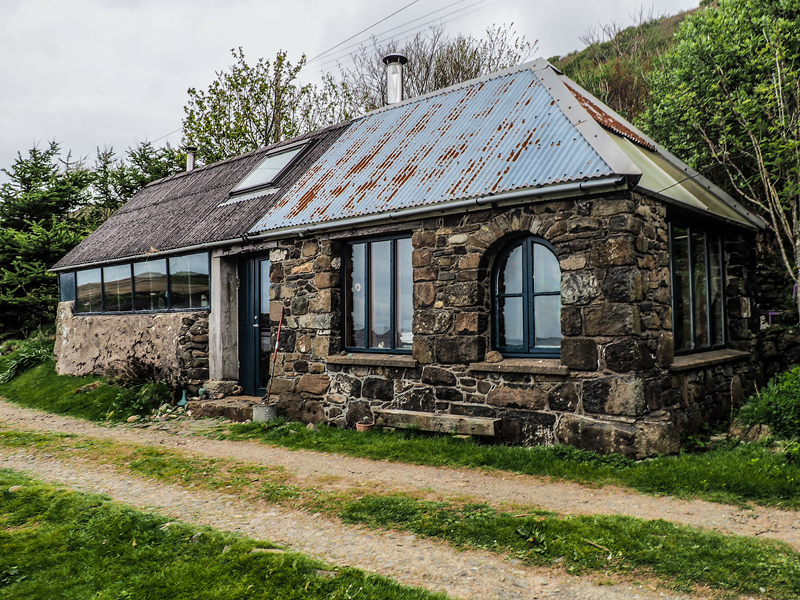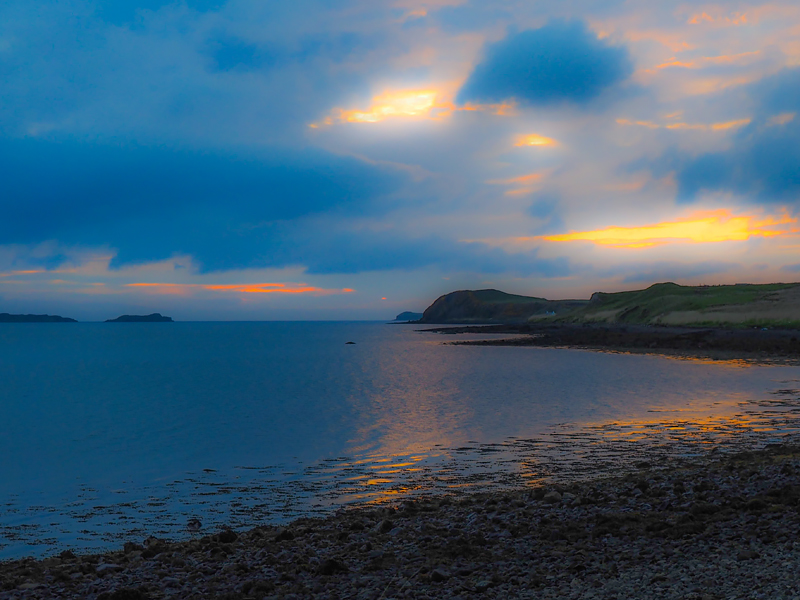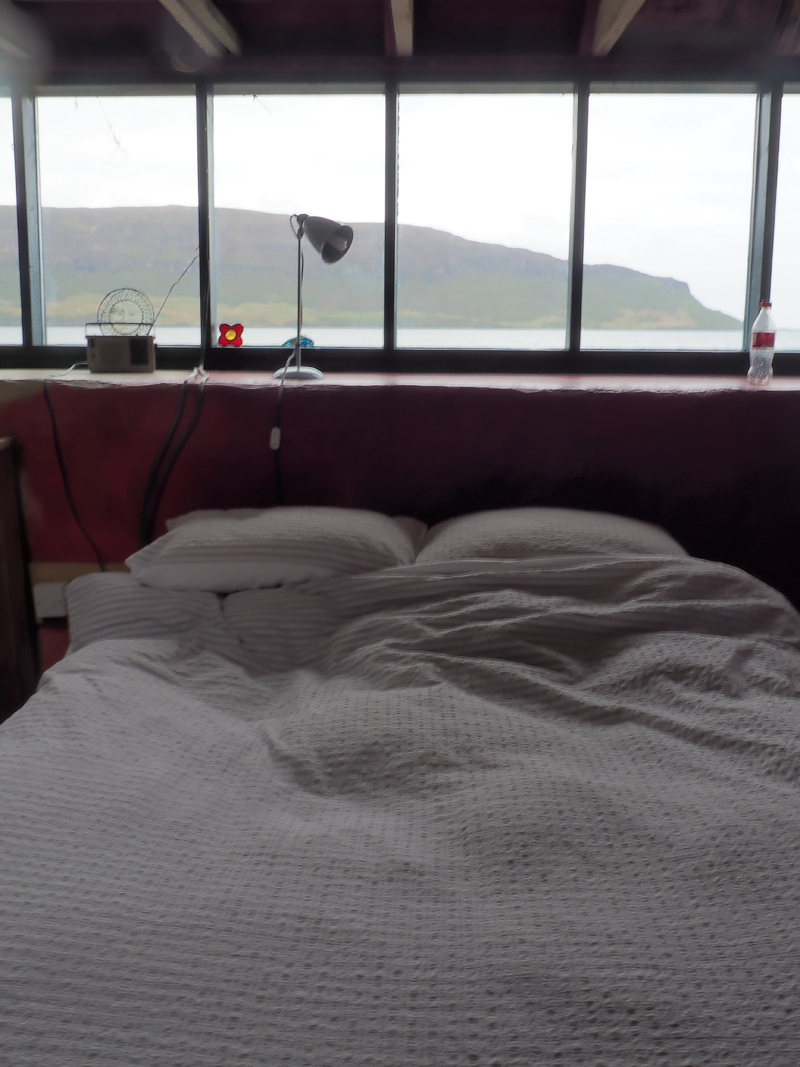 On our third day, we drove the Northern loop around Trotternish Ridge. We hiked up to the Old Man of Storr.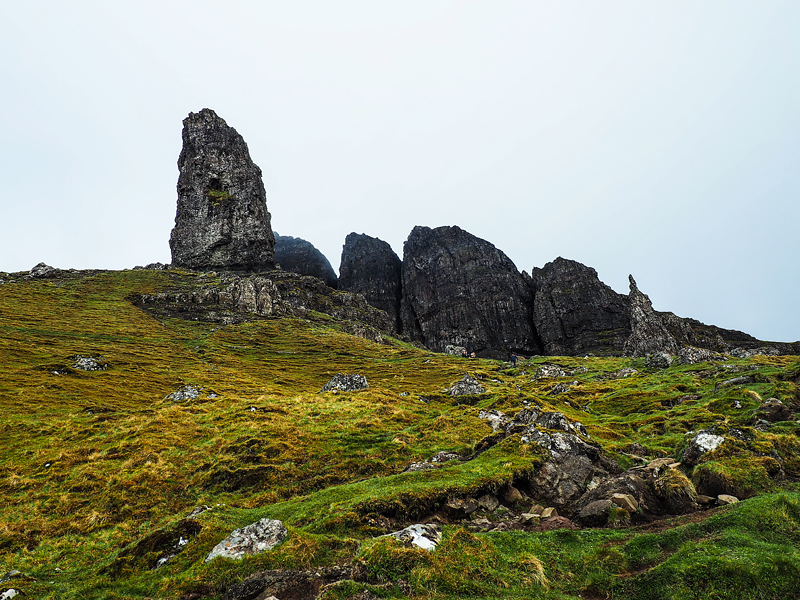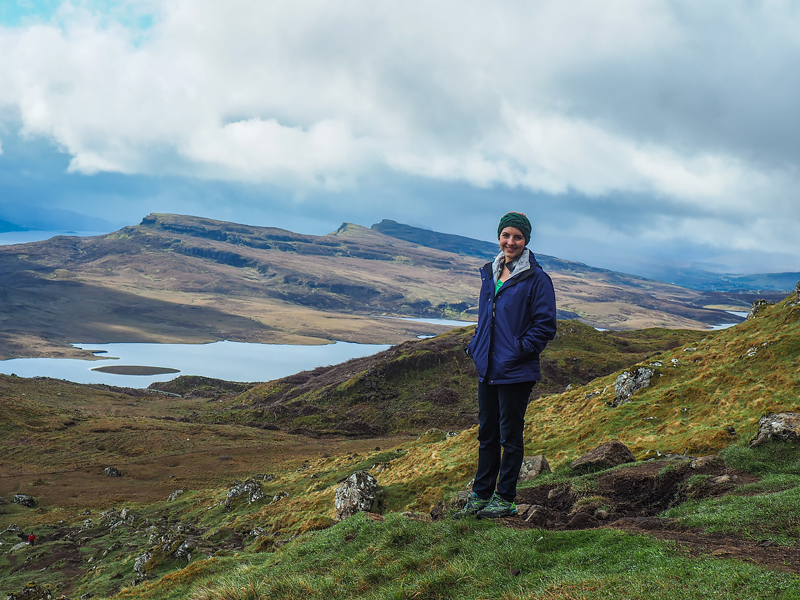 And we also hiked the Quiraing, which was out-of-this-world beautiful. We also had perfect timing, as the fog and rain arrived right as we were on our way back. Parts of the path were rather narrow with fairly steep drops, but in general, the walk wasn't too bad, and I seriously cannot express to you how beautiful it was.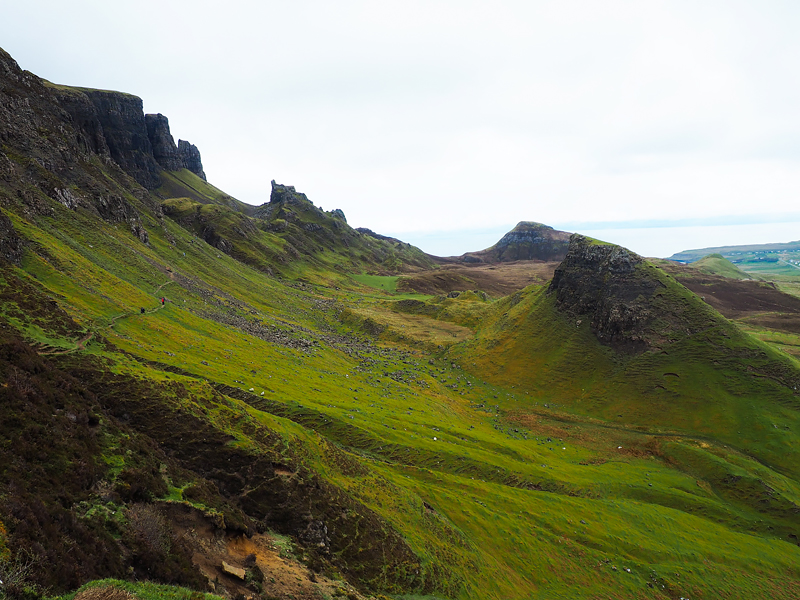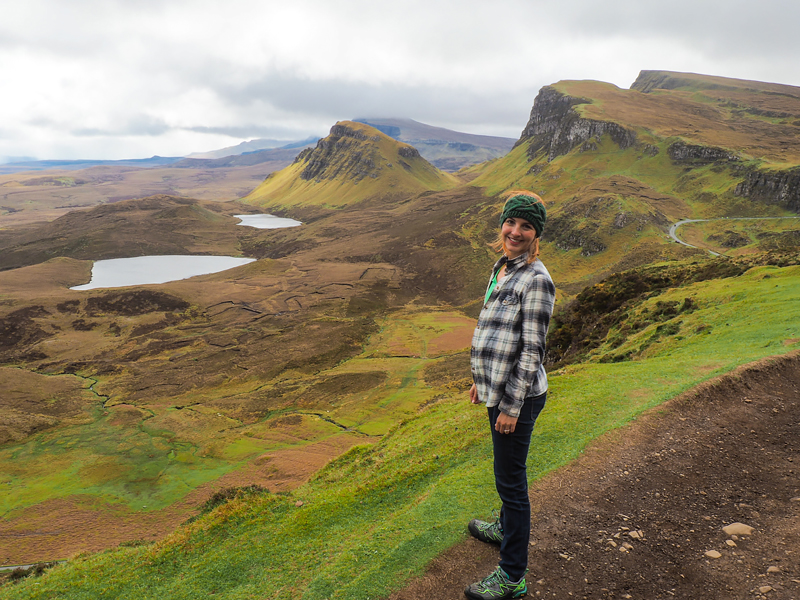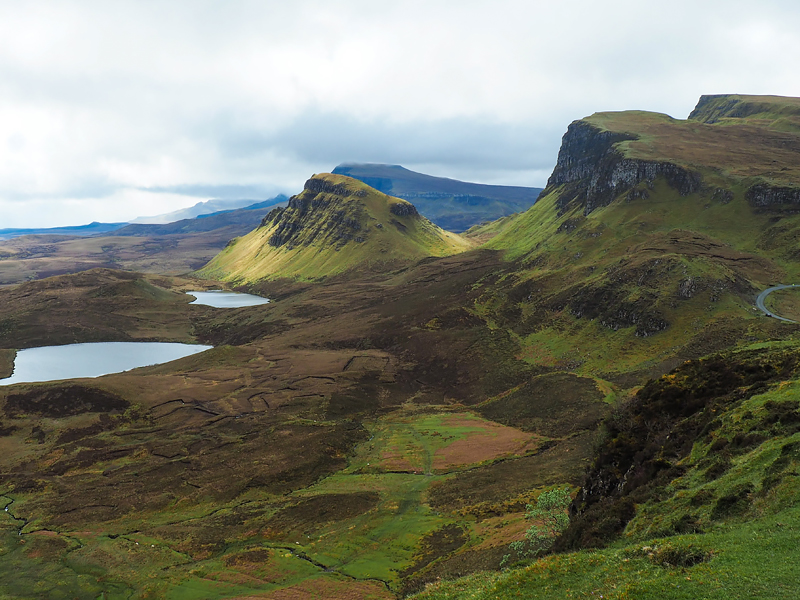 We completed our loop, and then spent some time in the city of Portree, making use of the available wifi, but then we drove across the island again to visit Neist Point Lighthouse, another lovely part of the Isle of Skye. Again, getting there was a bit of a challenge, but sitting at the top and watching the people walk around the lighthouse below was worth it.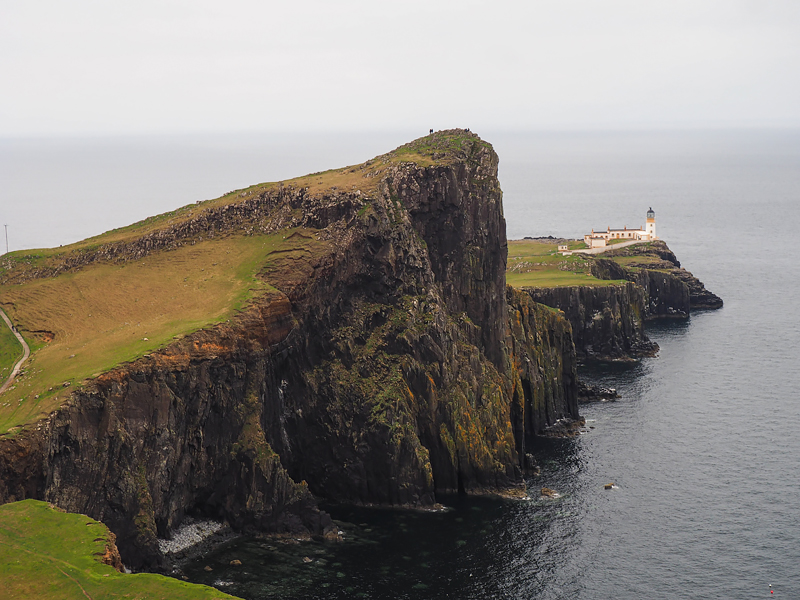 Our plans for the following day didn't work out. We were going to take a boat trip to Loch Coruisk and the seal colony, which I've heard is amazing, but it rained all day. So, we went to Talisker Distillery (and the nearby bay) instead. The tour was interesting, but I can't imagine I'll ever be much of a whiskey drinker.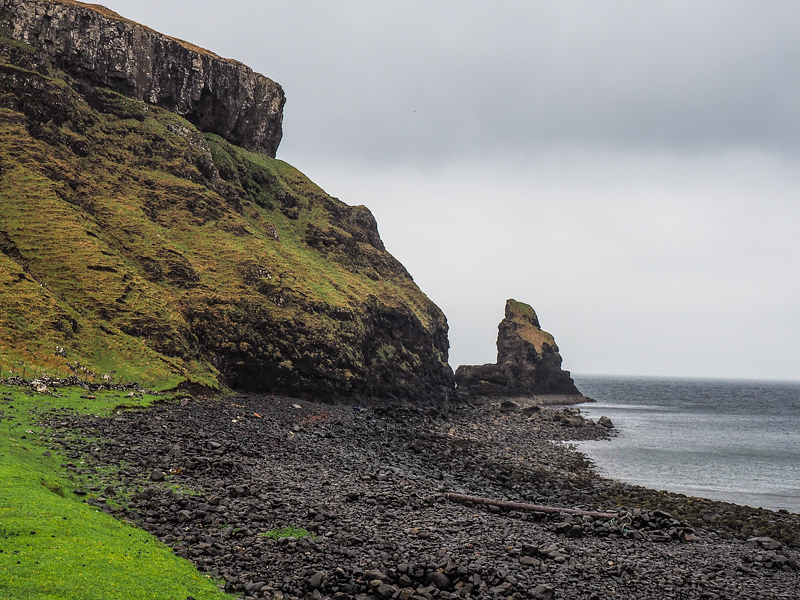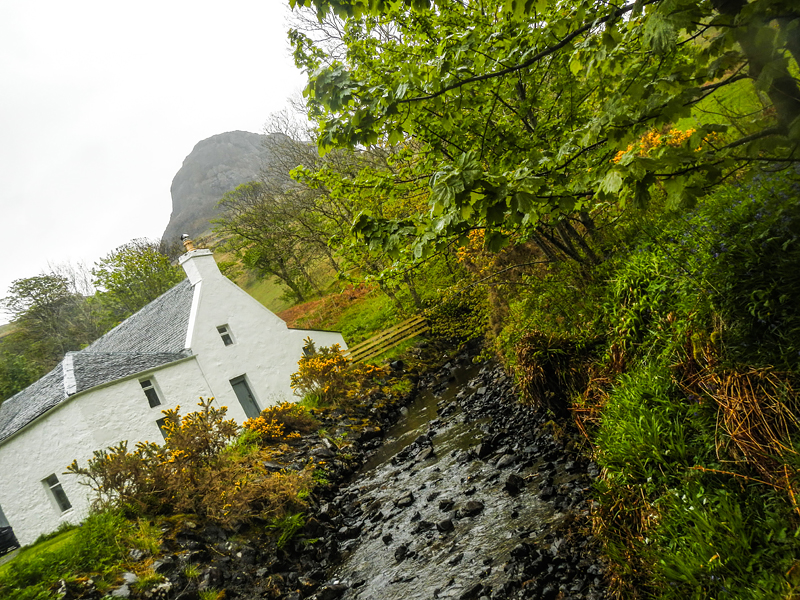 The following morning, we took the ferry back to the mainland where we drove down the coast a bit, stopping at a couple pretty beaches.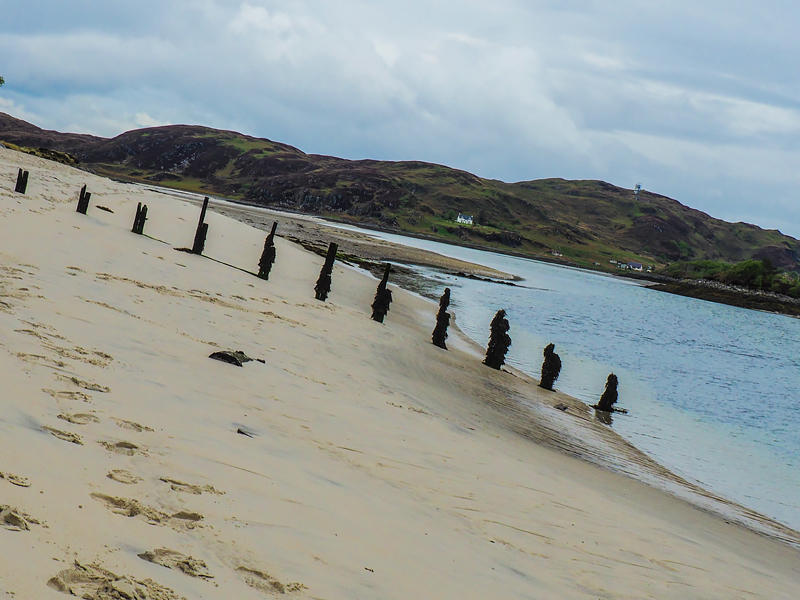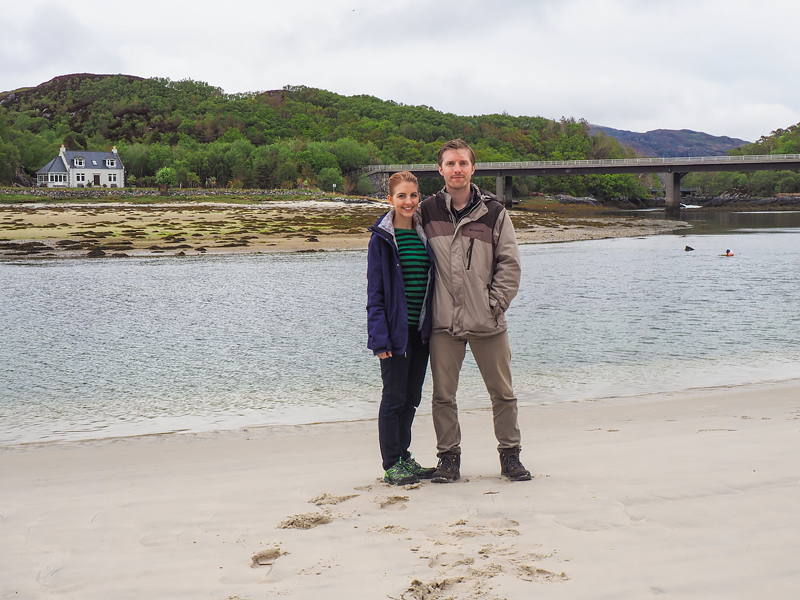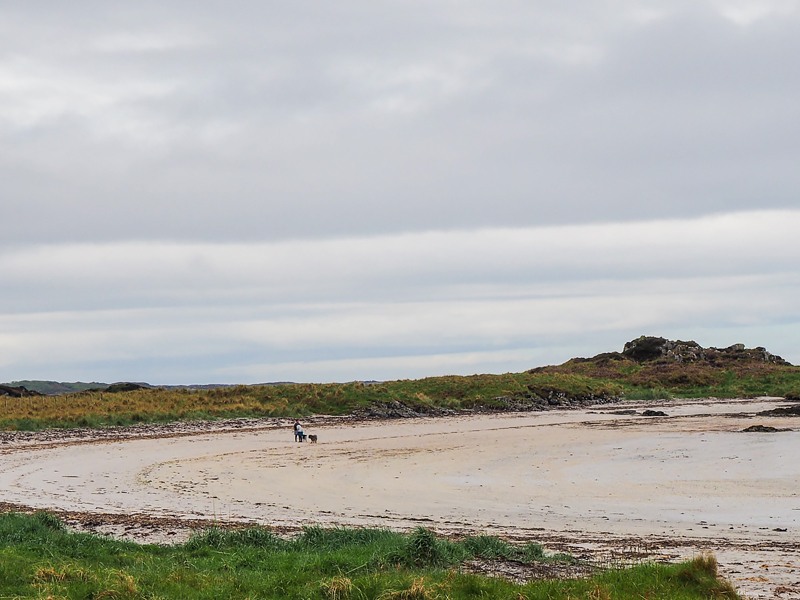 We then cut inland, driving through some beautiful scenery, surrounded by lochs and mountains, to get to Glenfinnan Viaduct.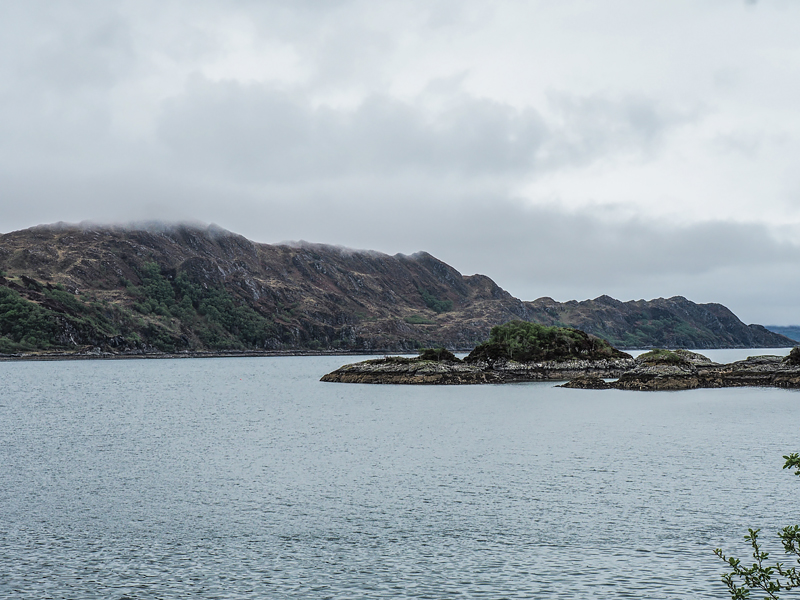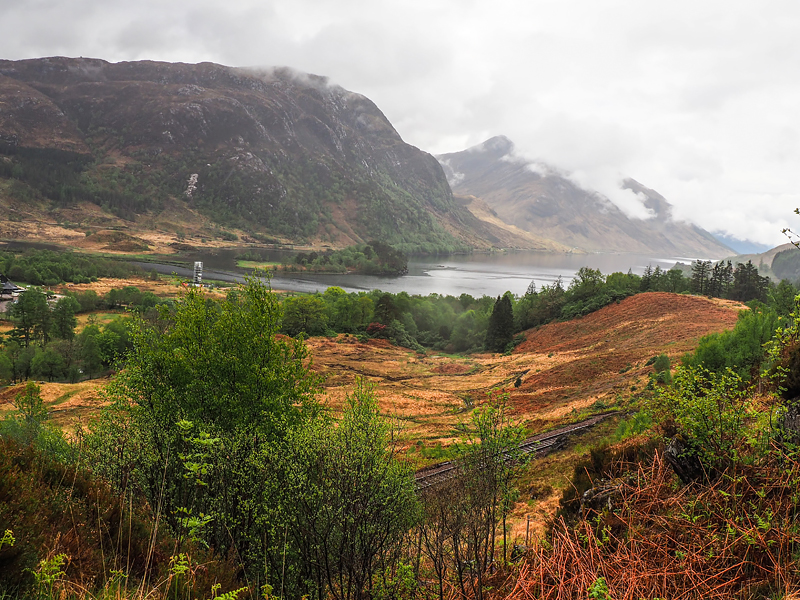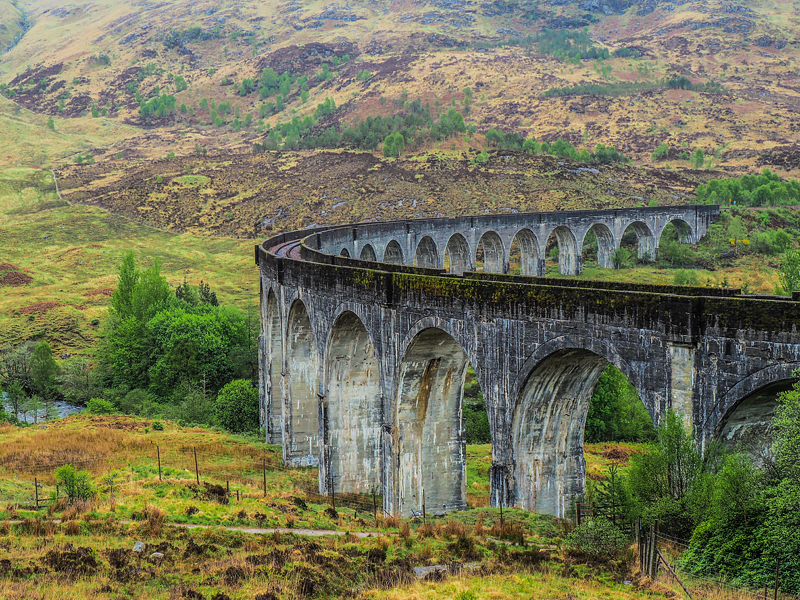 Here, we found a path that we walked to get to a good viewing point. I set up the camera and waited for the steam train (aka the Hogwarts Express!!) to come through. It was a really cool experience.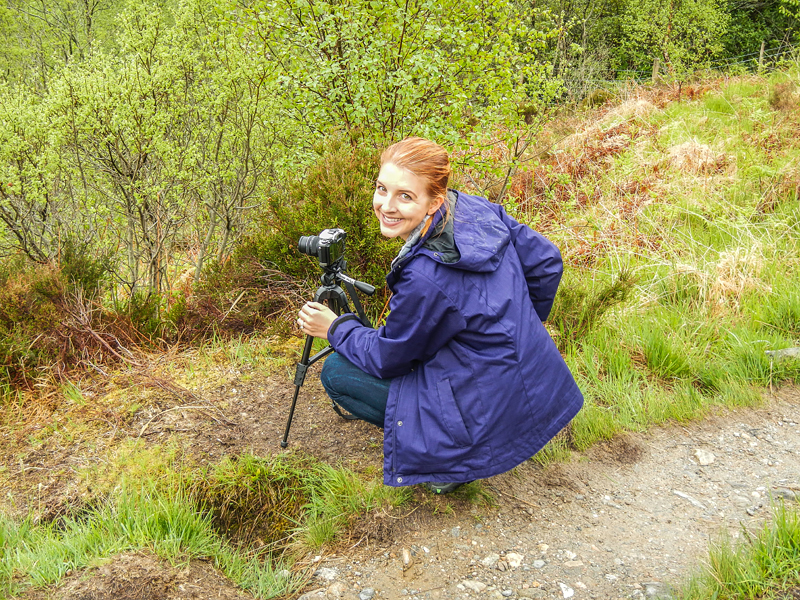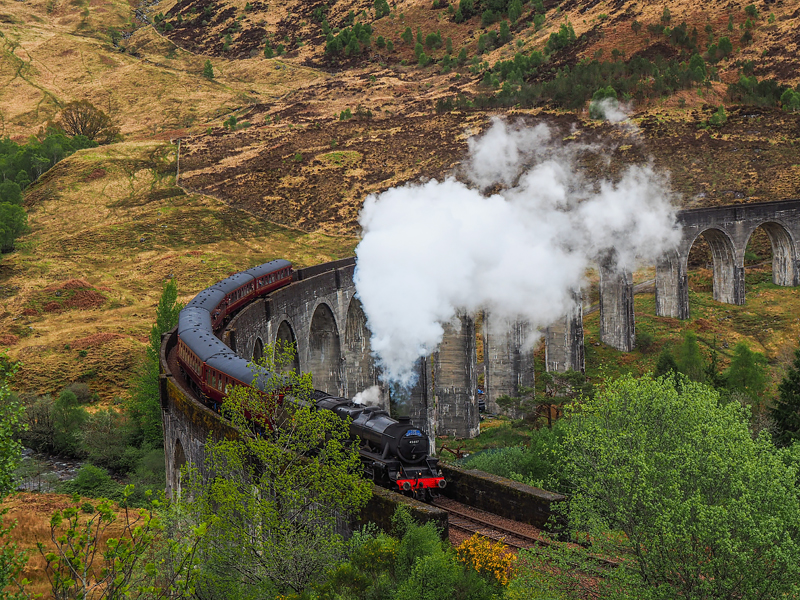 With much welcomed sunshine blessing us, we finished our gorgeous drive to Glencoe. We got dinner and walked around the charming village before calling it a day.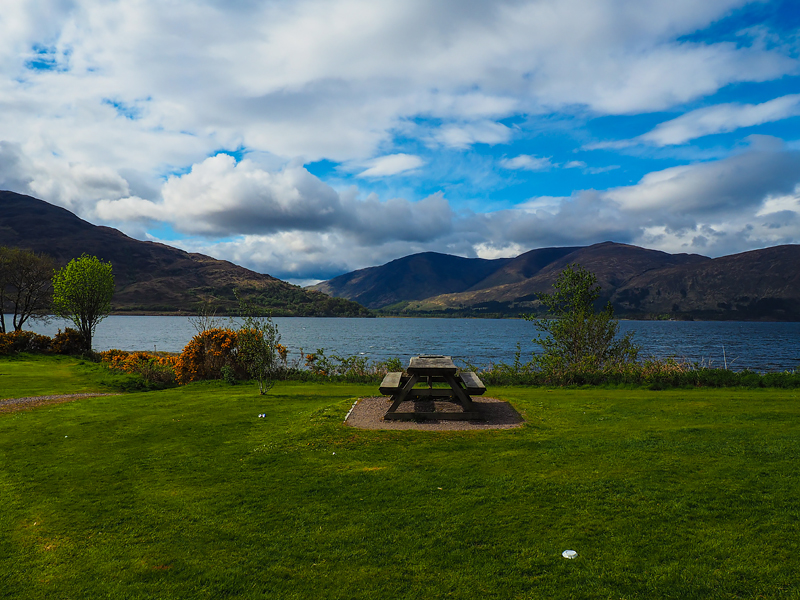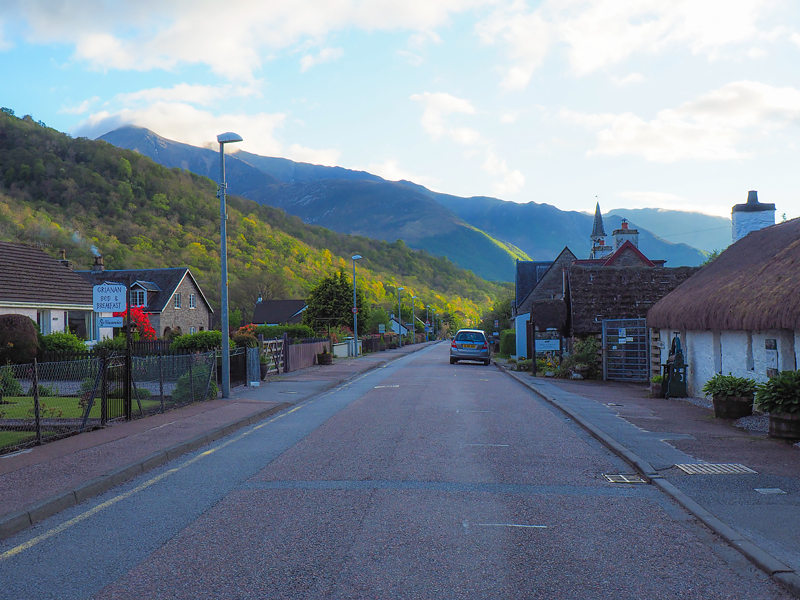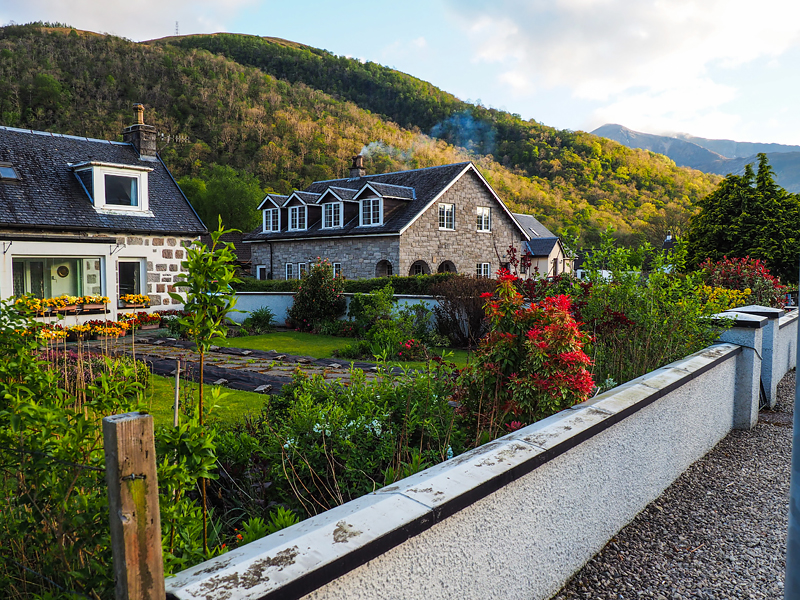 The next morning, we went walking around the local trail system before the rain came. The trails were wonderful. We walked around the little loch, enjoying the company of fellow walkers and their adorable dogs and various ducks and their little ducklings.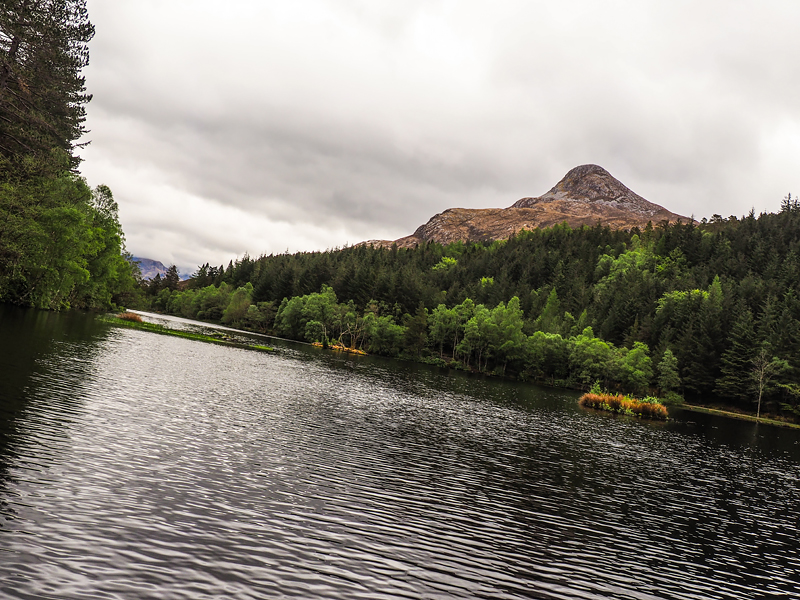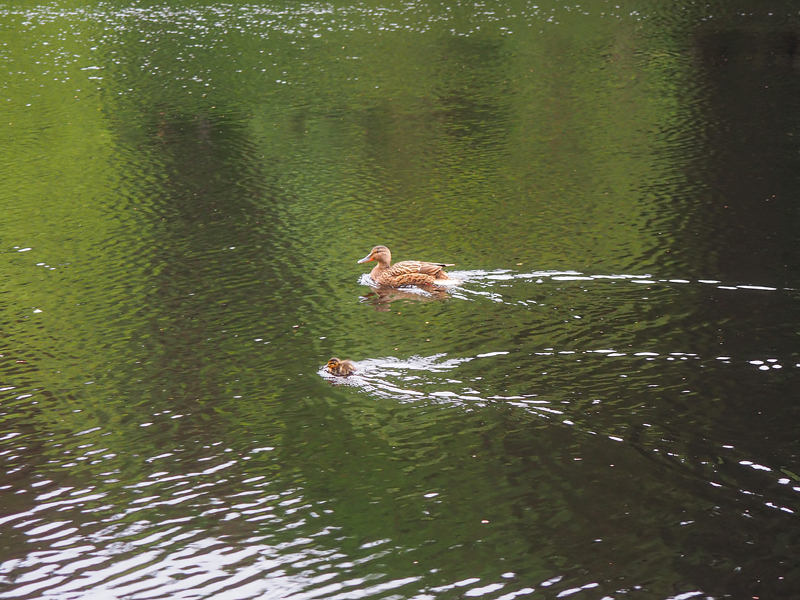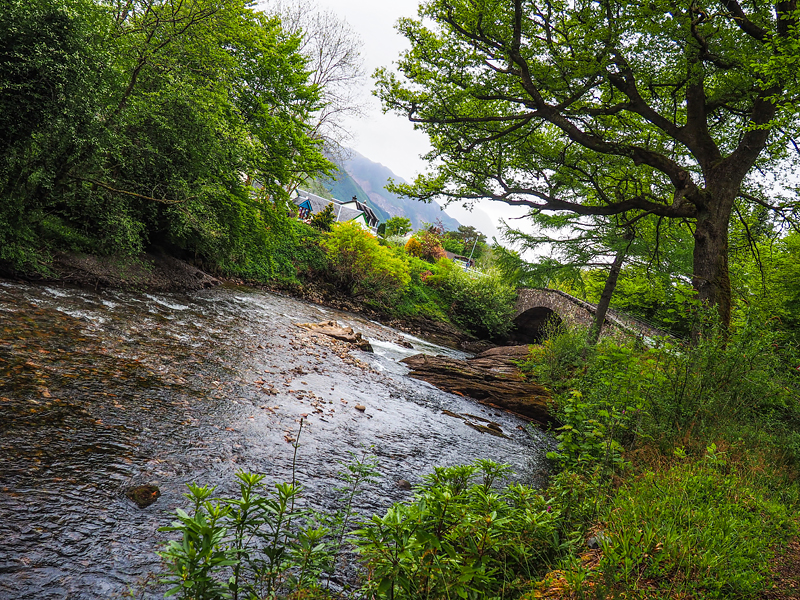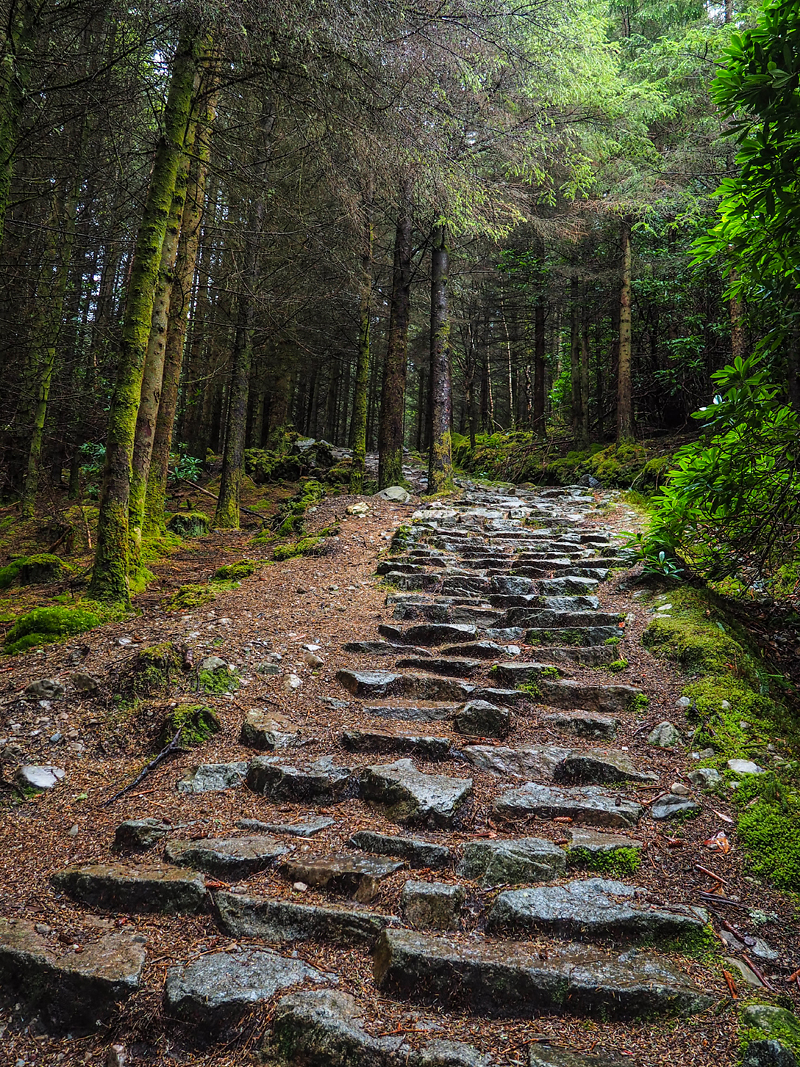 Since the rest of the day was rainy, we didn't do any hikes as I had planned, but drove to see wee Castle Stalker and then drove through the Rannoch Moor area.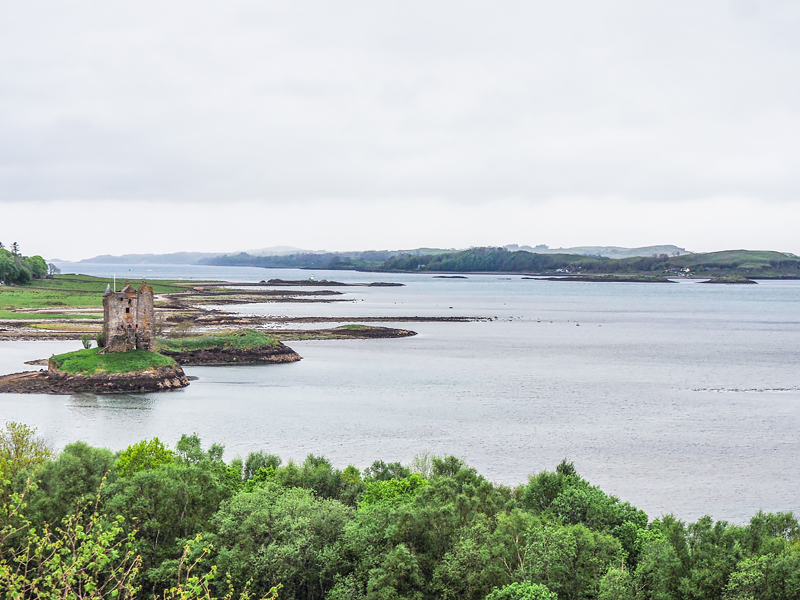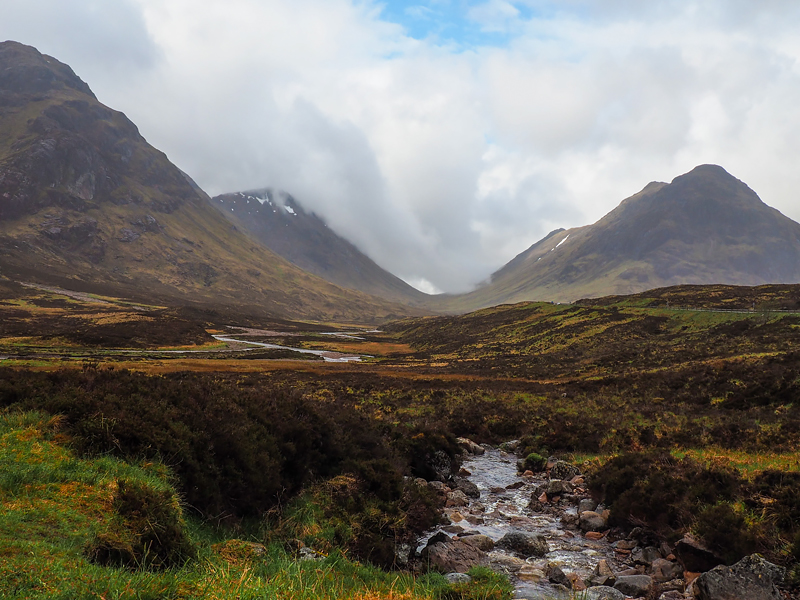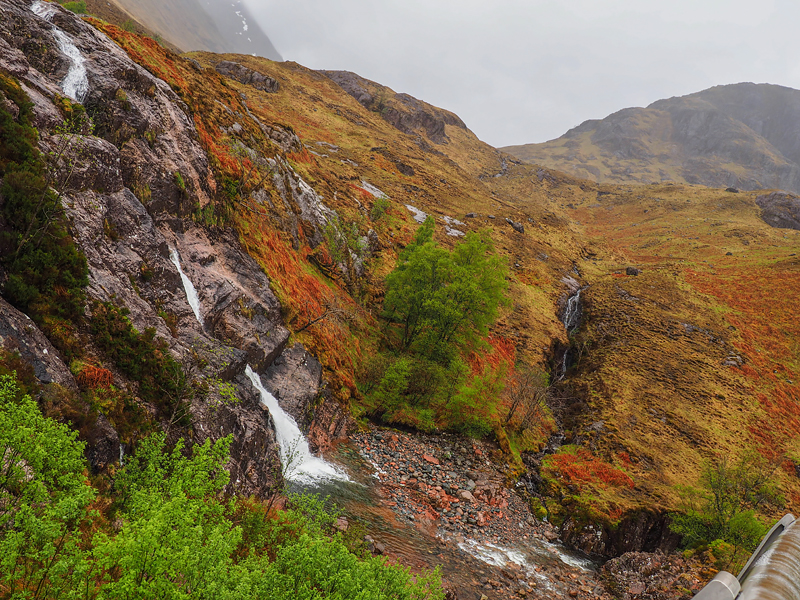 On our seventh day, we drove through the Rannoch Moor area as well as Loch Lomond and the Trossachs National Park, on past Stirling, all the way to Edinburgh.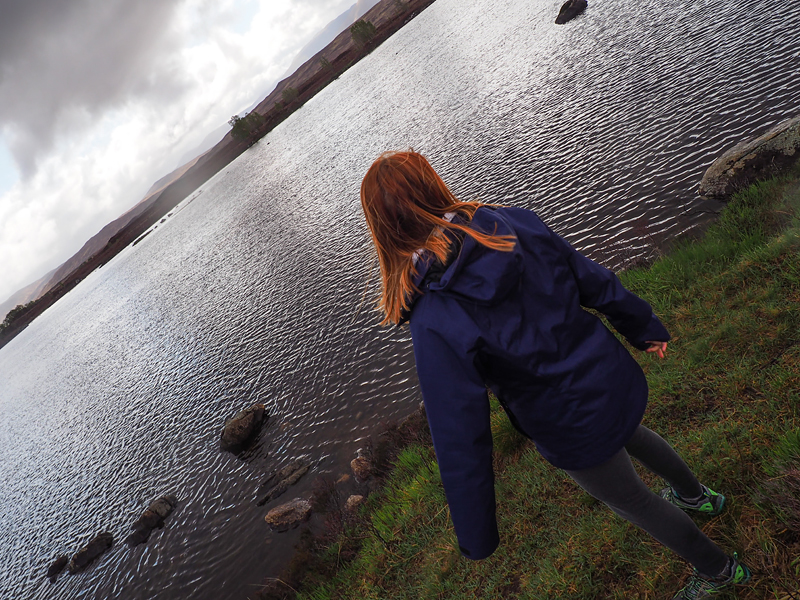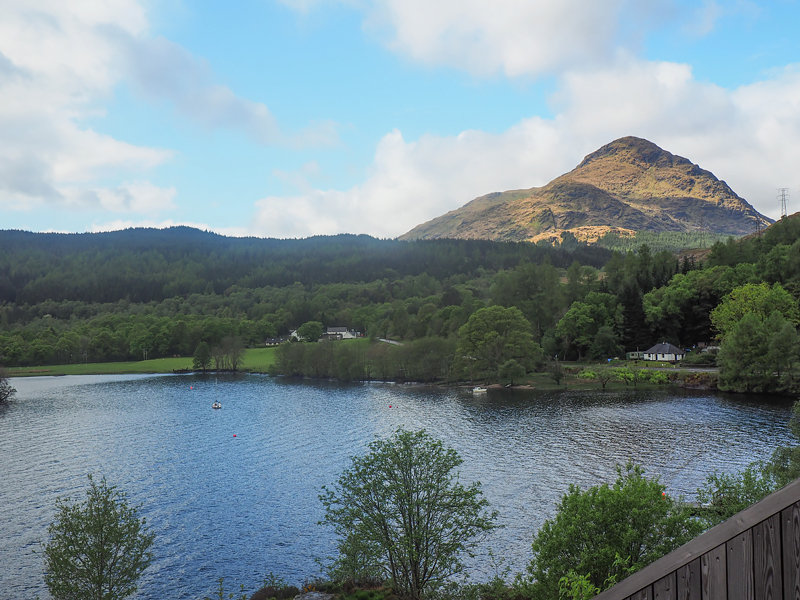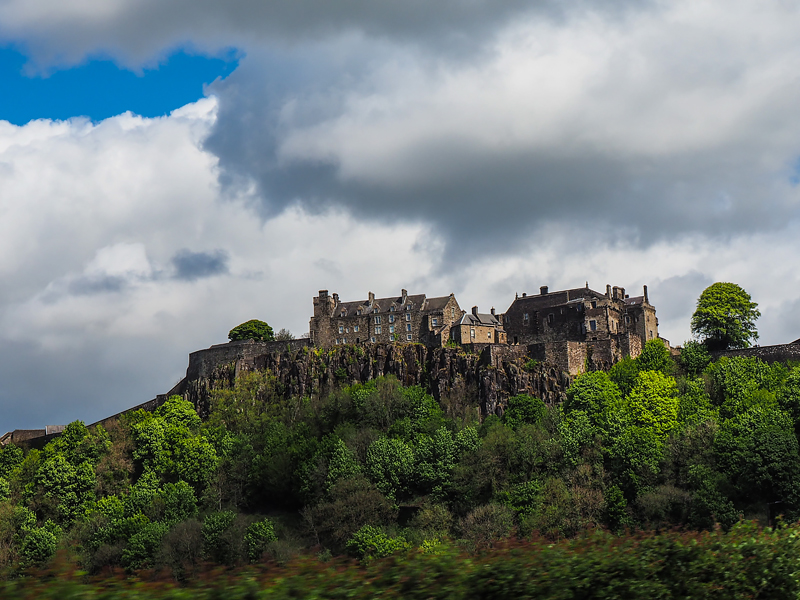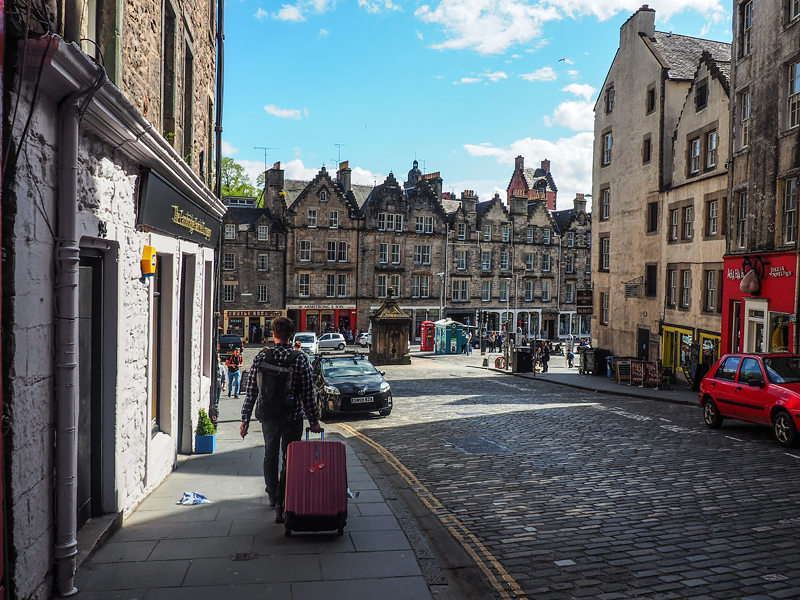 It was yet another lovely drive, but I was ecstatic when we finally made it to Edinburgh. Our flat was right on the Grassmarket, and we wasted no time, in going out to have a pint outside on the Royal Mile. We walked around, listening to street performers, eating Indian food, and just enjoying city life.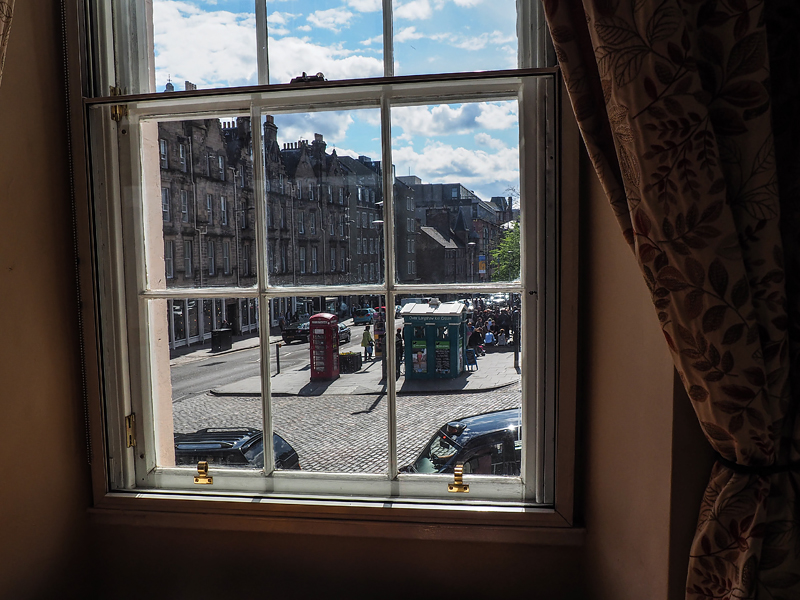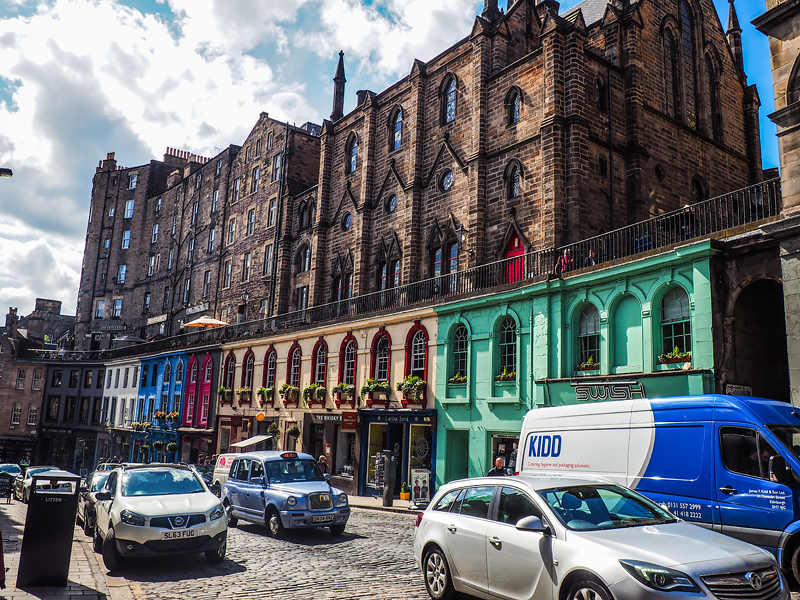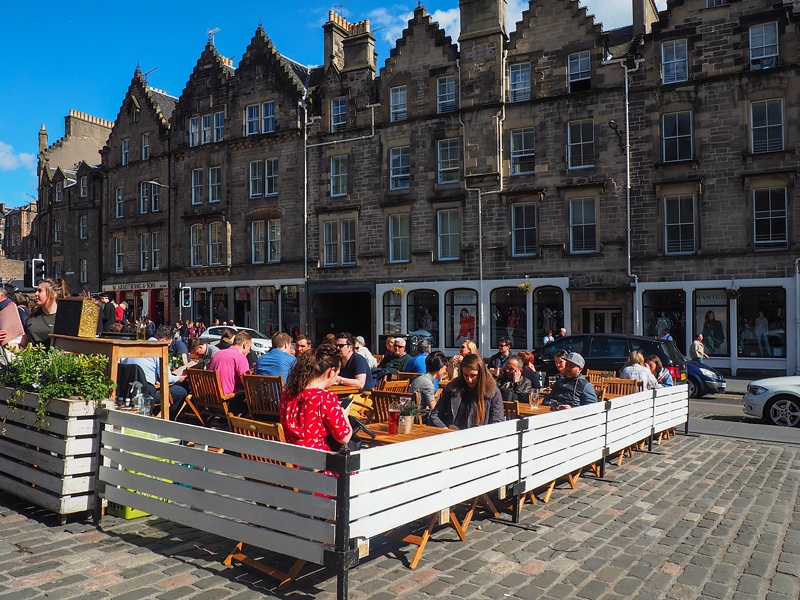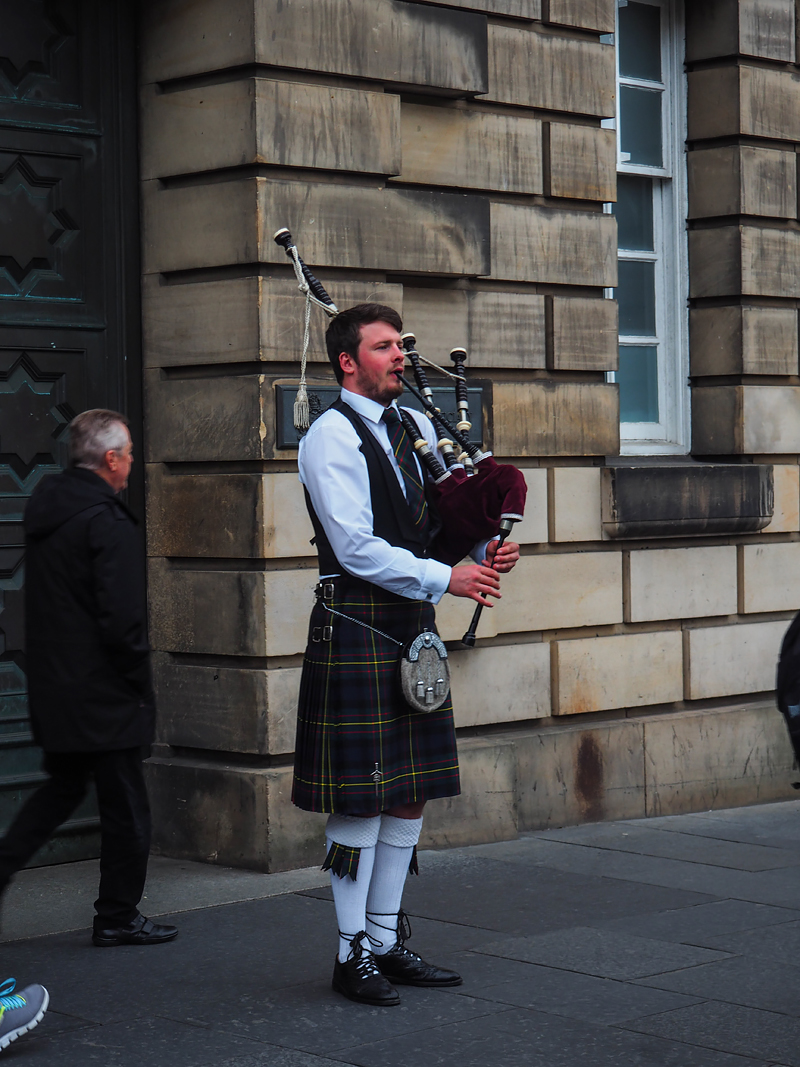 We also were sure to stop at the Elephant House, where JK Rowling wrote Harry Potter (oh yes, I fangirled hard).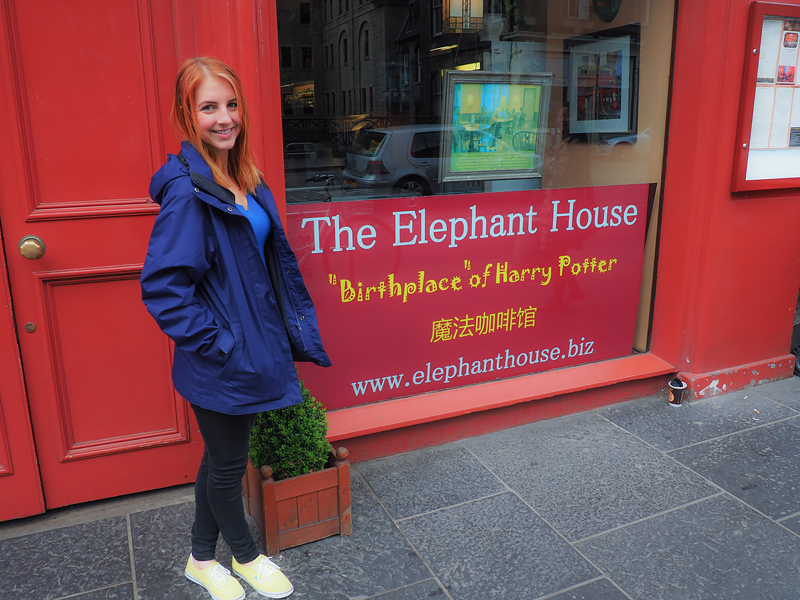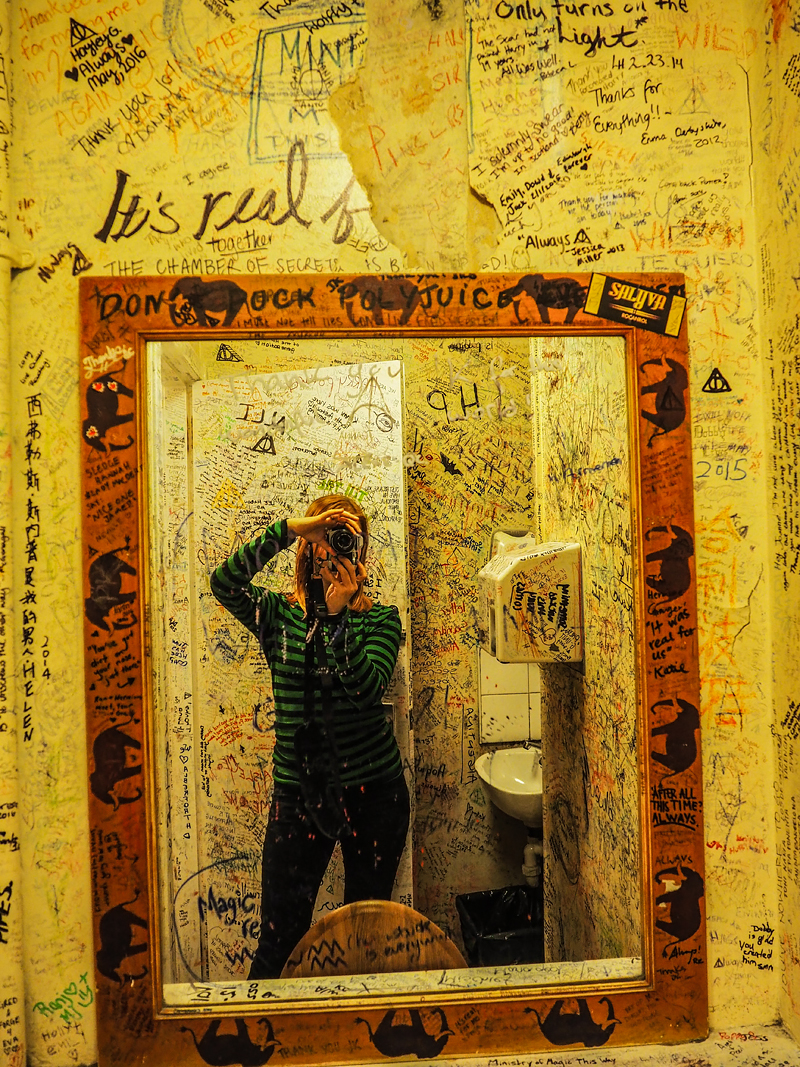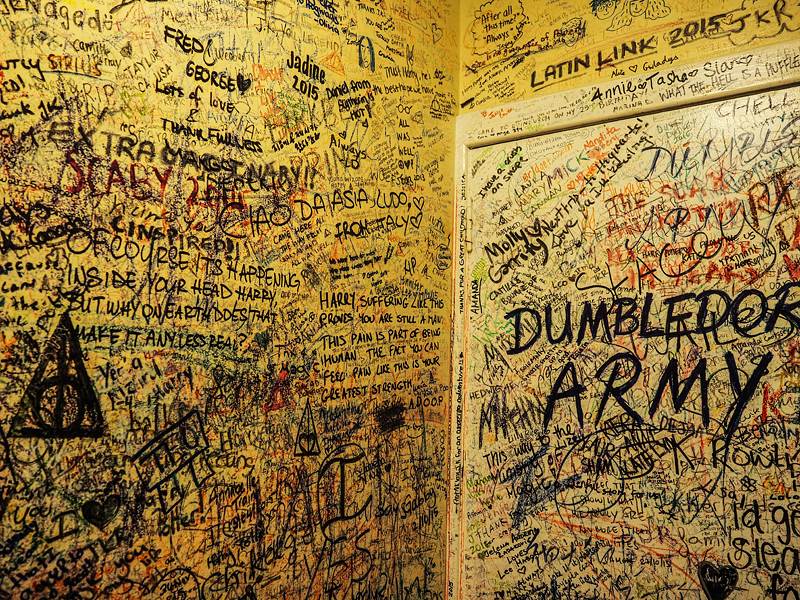 The next day, we walked around the castle, and the all the way down the Royal Mile.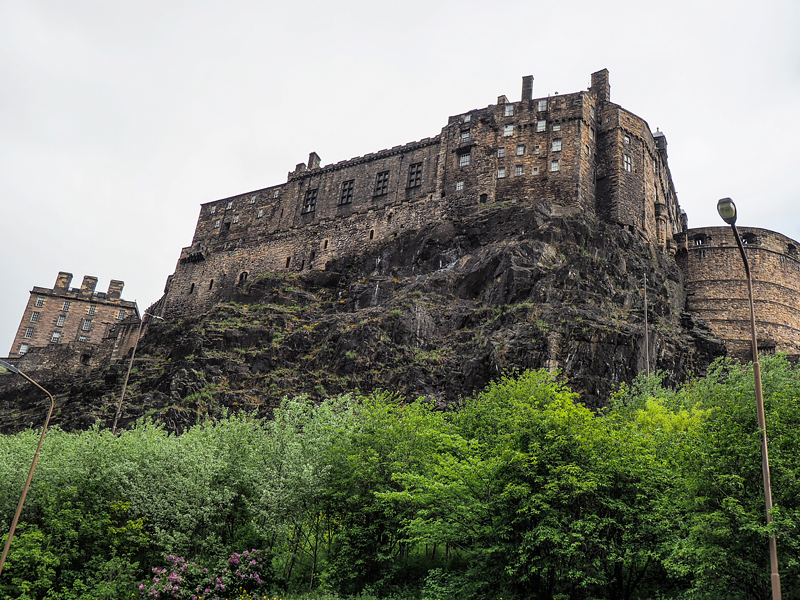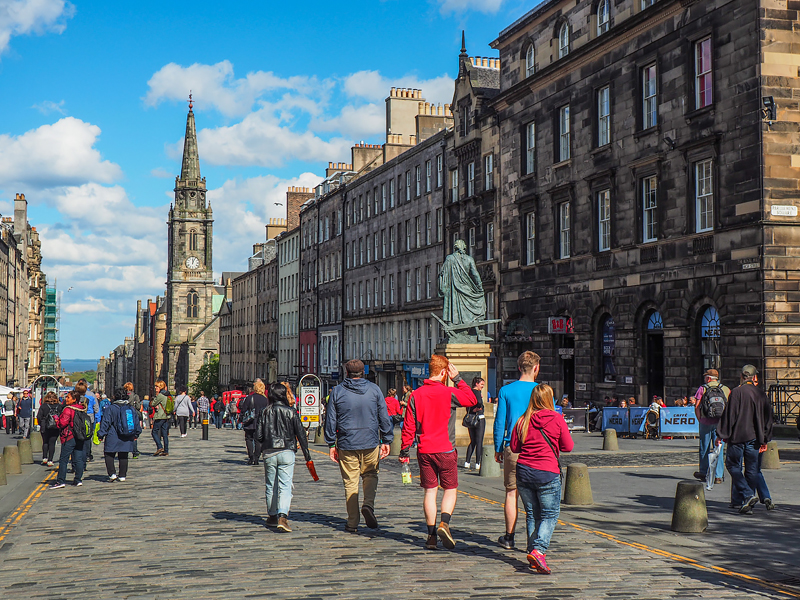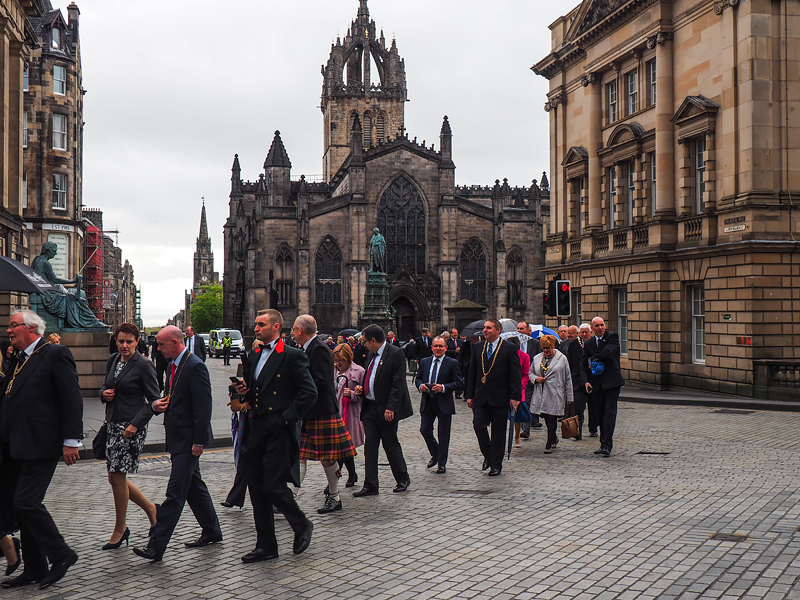 We made stops at St. Giles Cathedral (gorgeous, and plenty of interesting historical reads inside), a couple stores, Dunbar's Close gardens (pretty little escape, and fascinating), the World's End Pub for lunch (really cool pub with great food), Holyrood Palace (where the Queen stays when visiting), and I don't remember what else.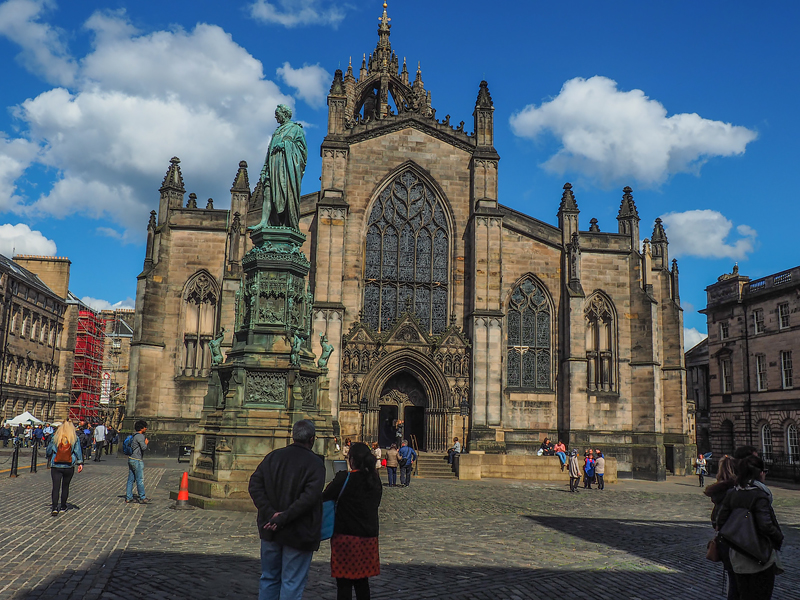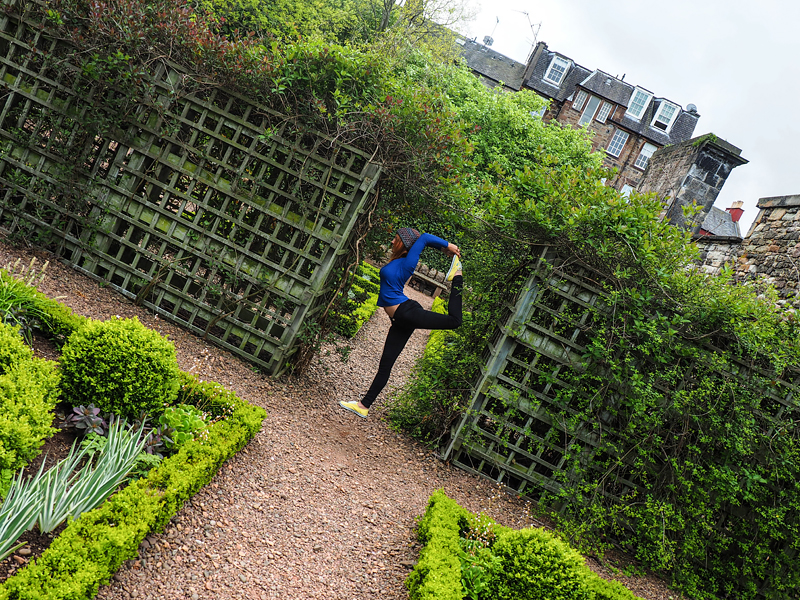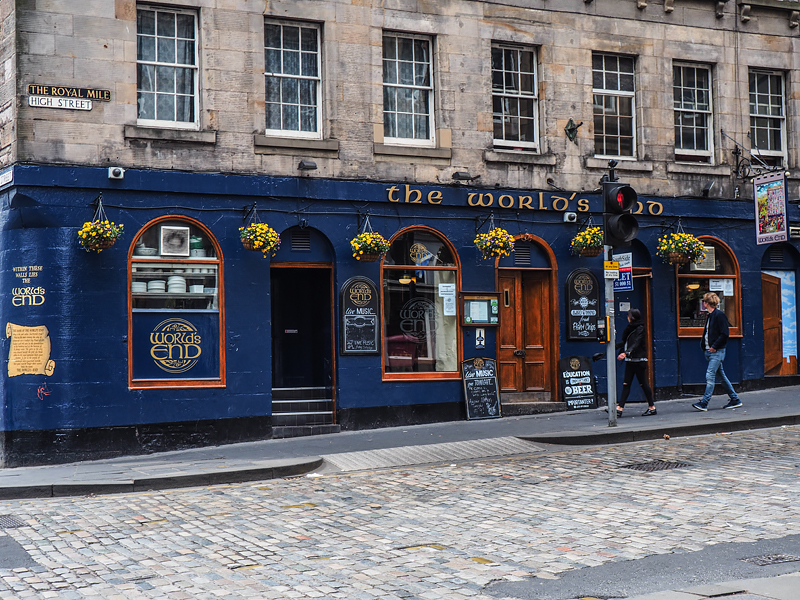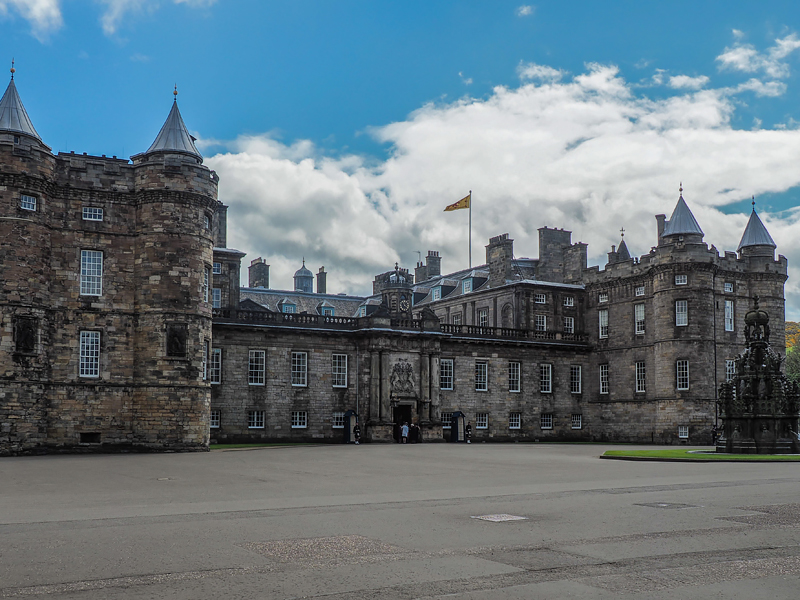 We also checked out the Saturday market going on right outside our window before taking a brief nap.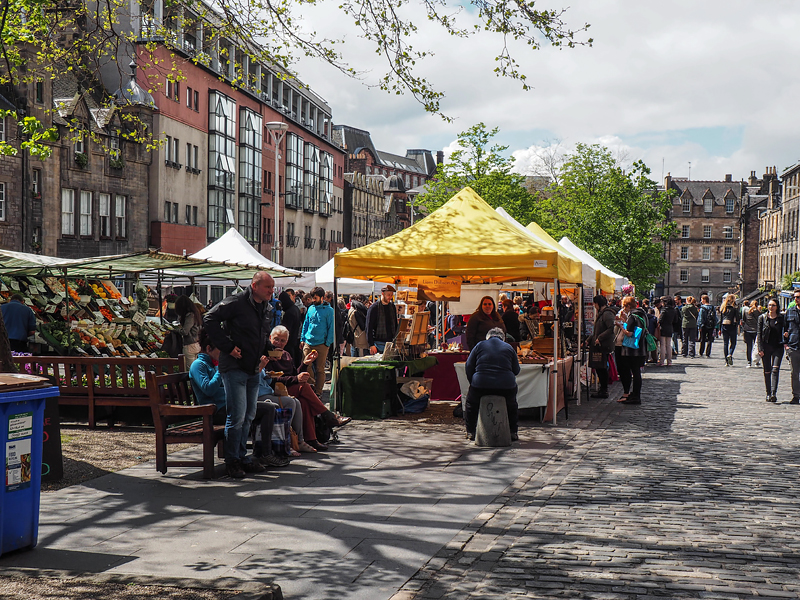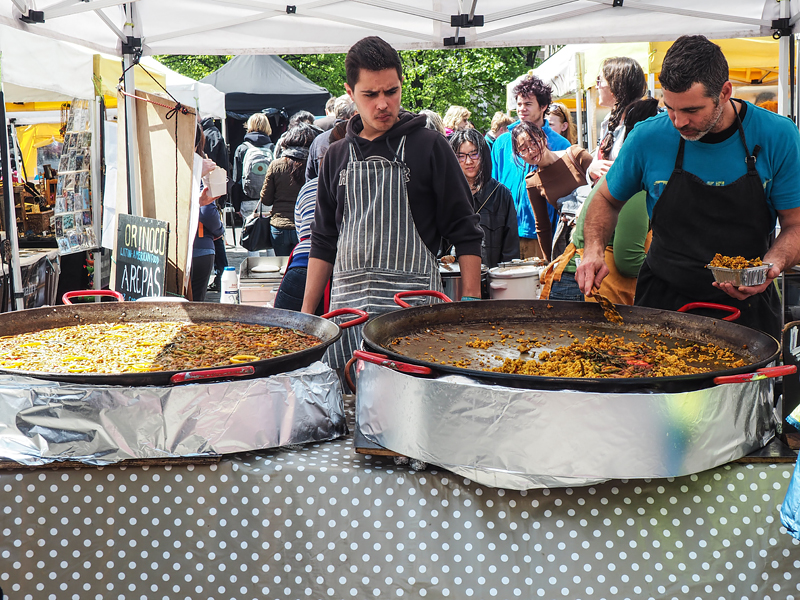 Once rejuvenated, we decided to walk up Calton Hill to get absolutely fantastic views of the city. It would have been nice to climb Arthur's Seat, but since our time in Edinburgh was limited, we decided the smaller Calton Hill would suffice, and it did not disappoint.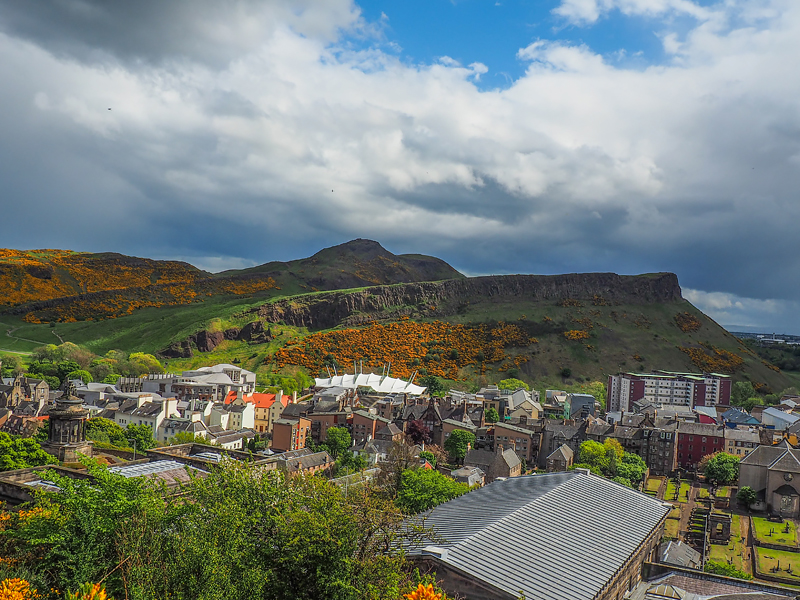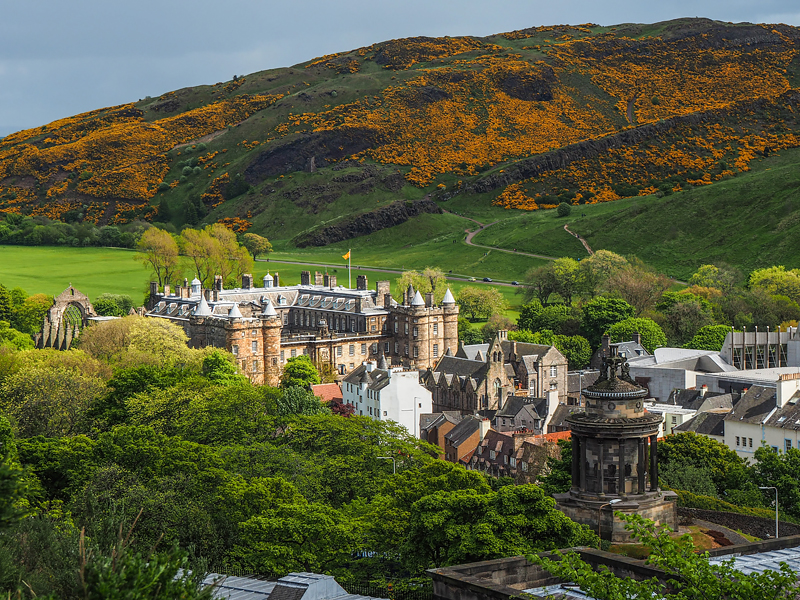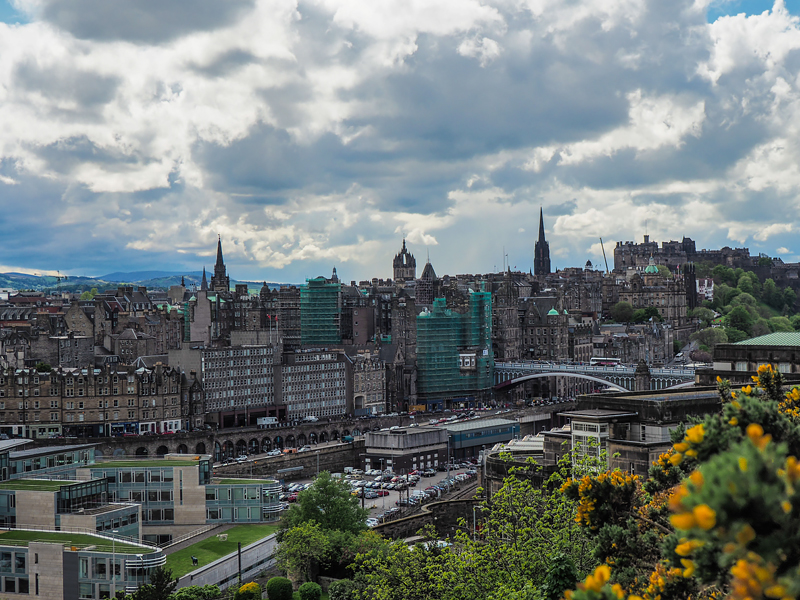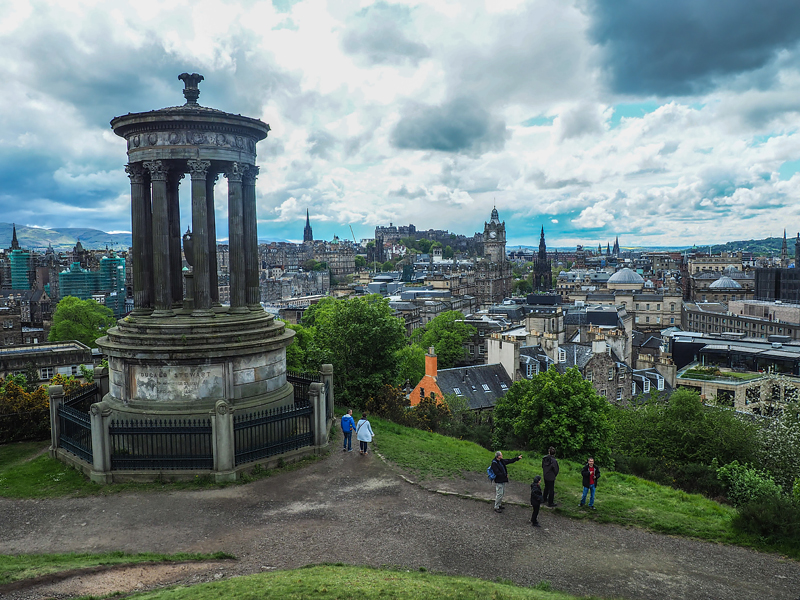 We ended our final night in Scotland by going out for drinks, surrounded by Hen Do and Stag Do parties and various other people enjoying a Saturday night out in the city. The atmosphere was very festive, and while staying right on the Grassmarket was a bit noisy because of this, I fell asleep with a smile on my face, listening to all the laughter and merriment.