We caught sunrise at Seljalandsfoss (which, by the way, the path got closed down the day after we left due to dangerous rockfalls) and checked out Gljúfrabúi once more before moving on.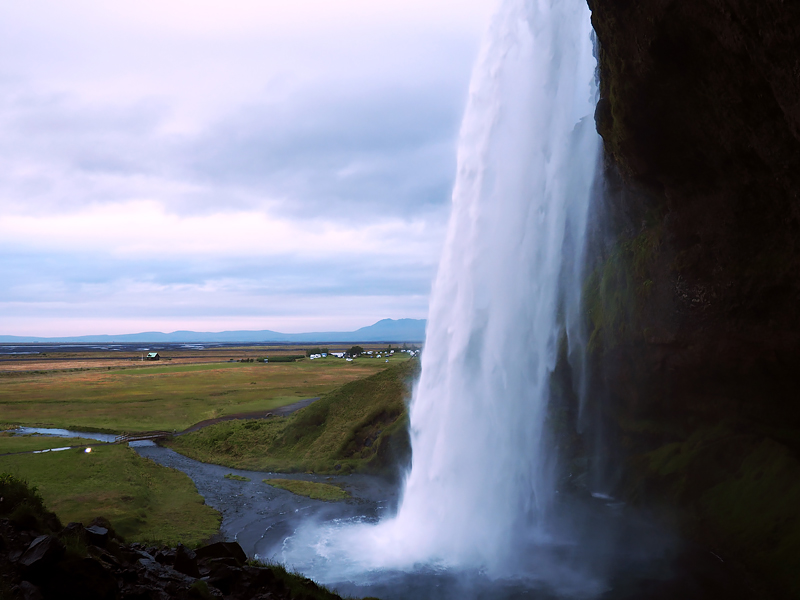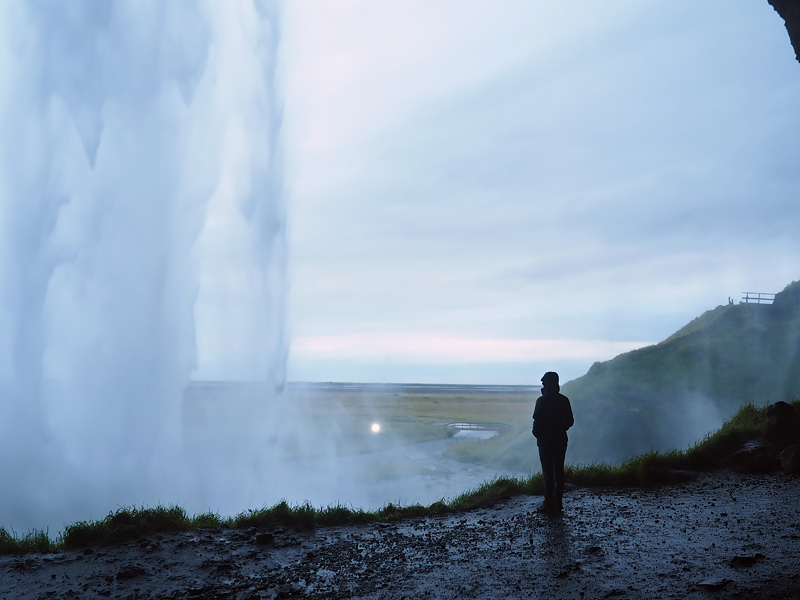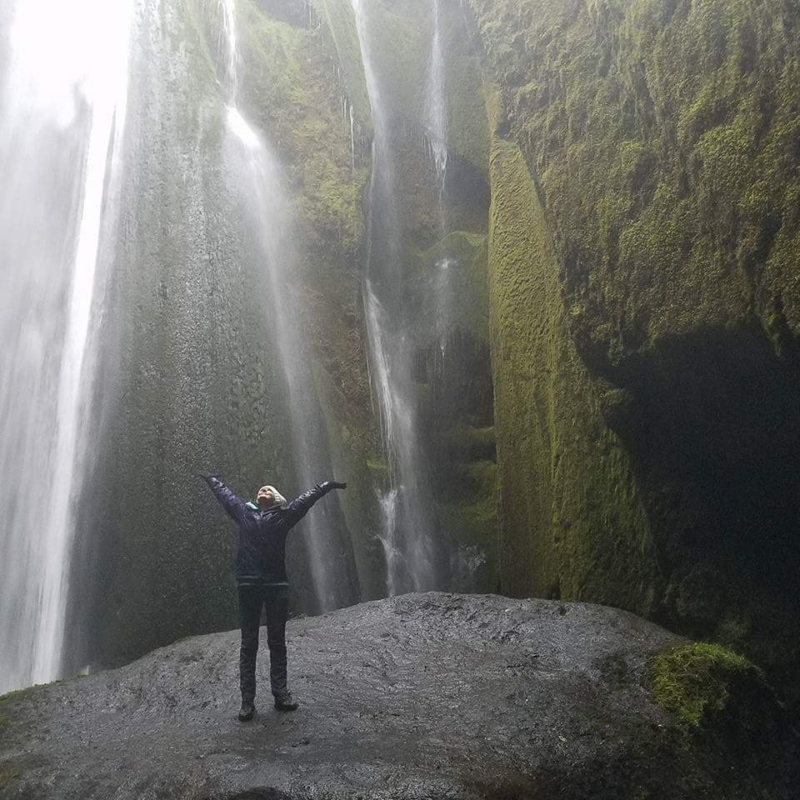 And now, I think it's time to share the story of the windshield.
When we picked up our rental car, we looked it over in the rain, determined it was good, and started heading out. We had just left the parking lot when I discovered about a 6 inch crack in the bottom middle of the windshield. So I had Anthony turn the car around to go alert them to it, afraid it was going to spread. They came out, said it was just a surface scratch and that they'd write it down, and that now we had "extra" gravel protection because a broken windshield is a broken windshield, no matter how broken it is. We accepted this and moved on.
On the second day of our roadtrip, though, we discovered it had somehow grown another 6 inches. We had been bouncing around on some rough gravel roads, but were still going well below the speed limit and definitely did not have any rocks come up and hit the windshield, so this did not bode well for the rest of our adventurous vacation. I learned I was skeptical of the "extra gravel protection" claim.
On the third day of our roadtrip, we had to go on that crazy awful road to Asbyrgi, and the crack grew another 6 inches. After this, I started cringing and second-guessing any gravel road we had to go on.
So on the eighth day of the roadtrip, we planned to go to Landmannalaugar. Landmannalaugar is in the highlands of Iceland, and most of the way there is on F roads (rough mountain roads).
It started out ok. Somehow the first F road was paved, and my spirits were high. But then we got on F208. The road seemed to just disappear at times and had washboard gravel/potholes the majority of the way. When it wasn't washboard-teeth-chattering gravel, it was massive potholes that tossed around everything in the car. We were going about a quarter the speed limit. And so about halfway to Landmannalaugar, I very much wanted to back out and turn back to paved roads. Anthony, on the other hand, had the mindset that we had already driven all the way, we might as well finish it. I finally agreed, and we continued on.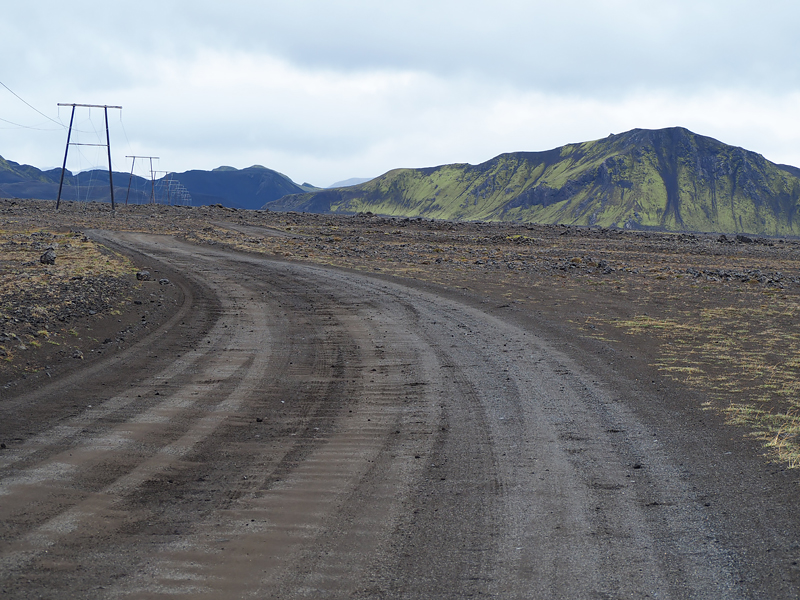 At last we made it. I wasn't going to risk crossing the river, so we parked in the first parking lot before it.
And I have to say, I think Landmannalaugar is probably worth that hellish drive. I've always thought that the pictures I had seen must be photoshopped like crazy or have some kind of filter, because they always look like paintings. But that is literally what the mountains look like in person – like paintings. I've never seen anything like them.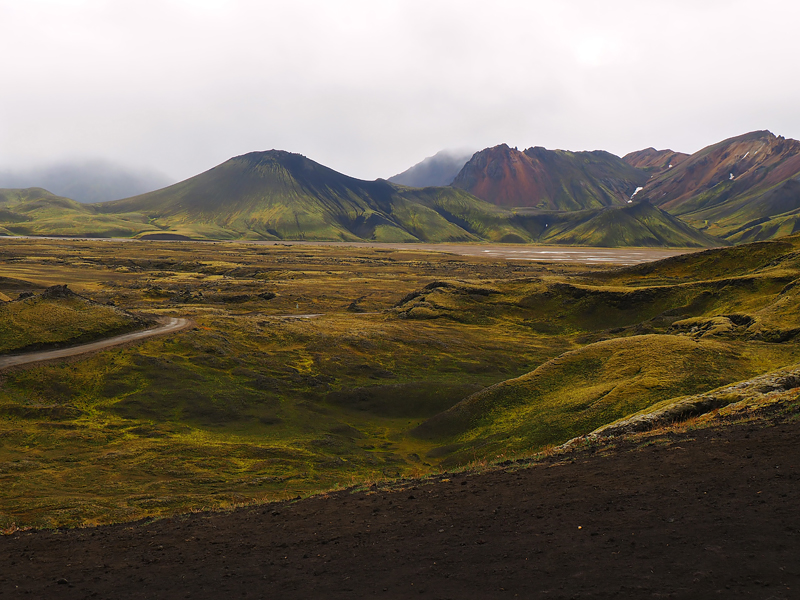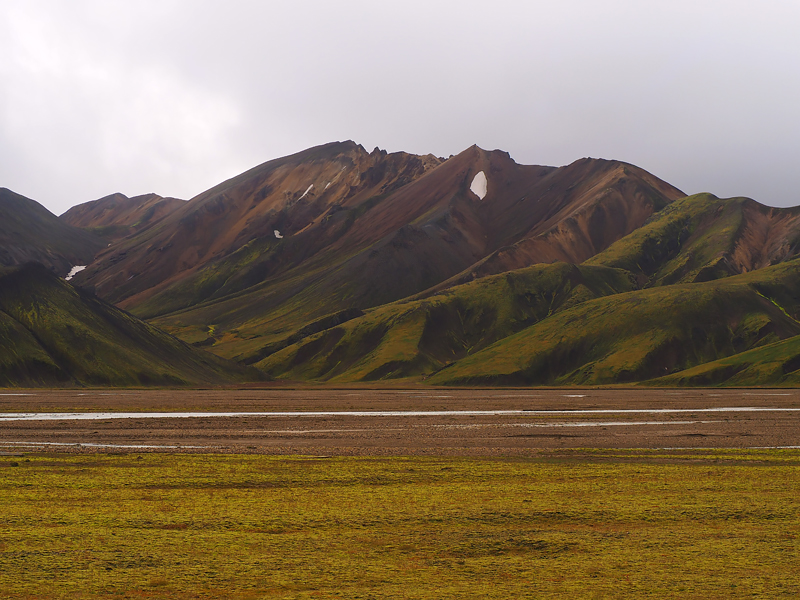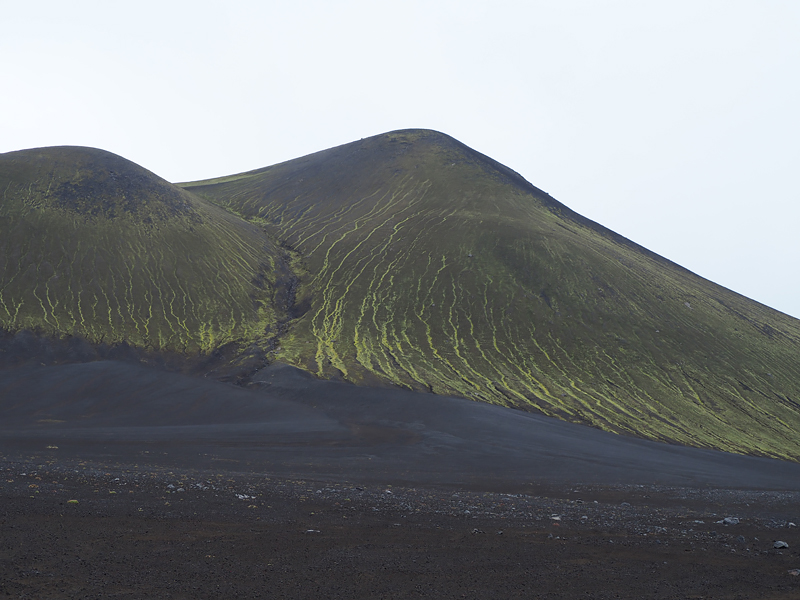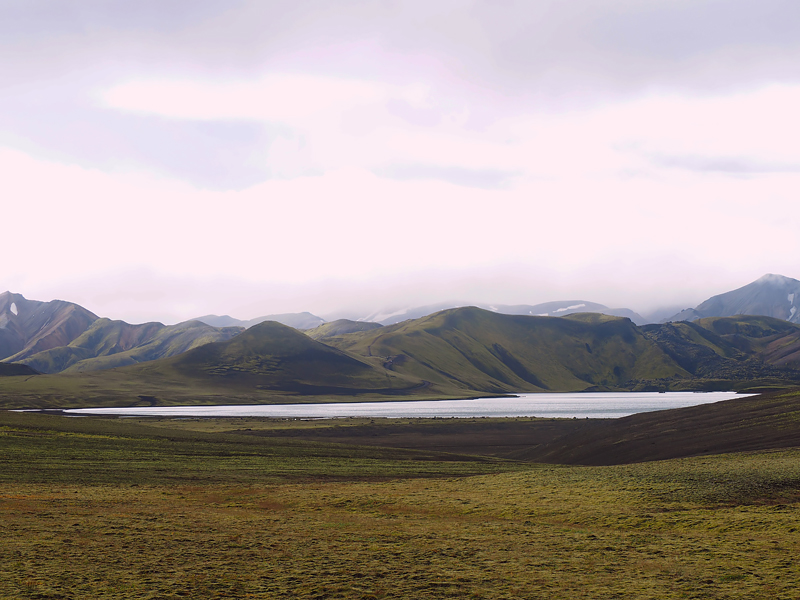 We also spent some time in the natural hot springs there on site. You can pay for a day pass at the office and use their facilities to change, but most people just strip down and change right at the water.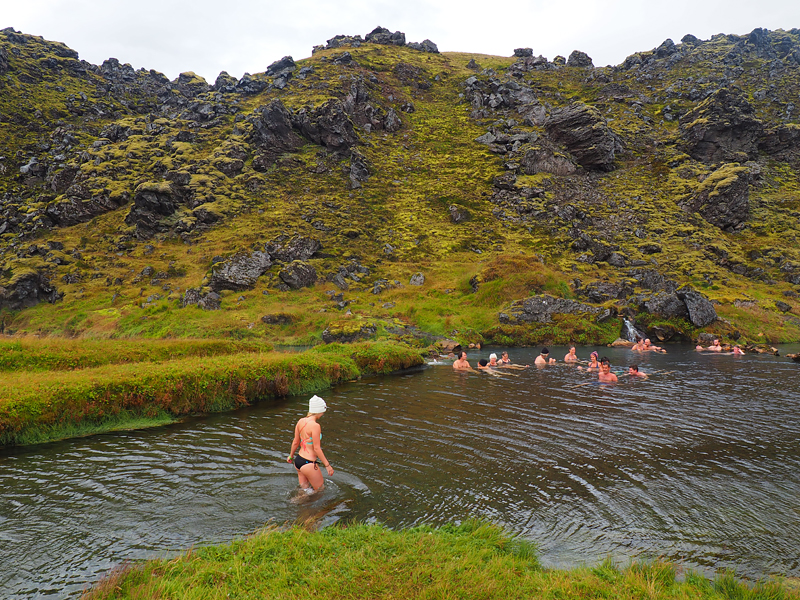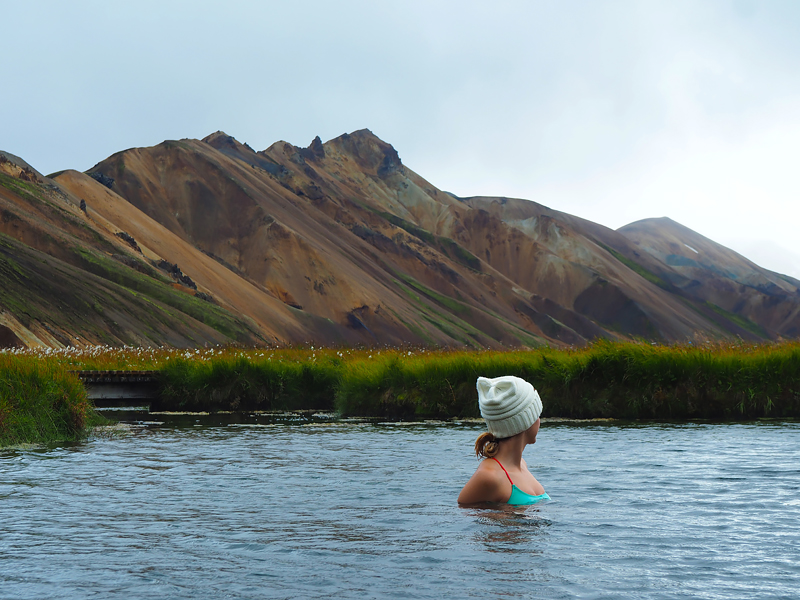 There was a cool river joining up with some crazy hot streams and it created a nice little balance.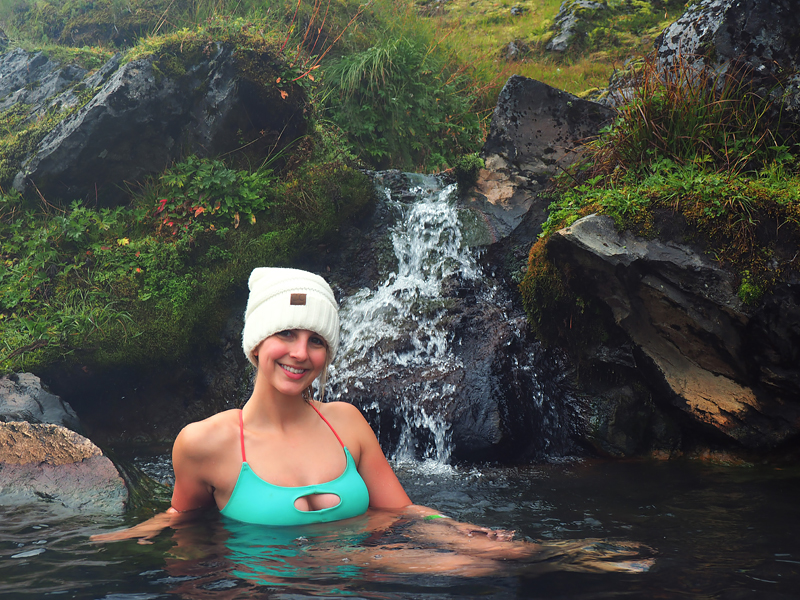 We had planned to camp there that night, but since I have been freezing at night anyway, I wasn't sure camping in the highlands was the best idea. And I have a cold. So after some time, we hopped back in the car to head back.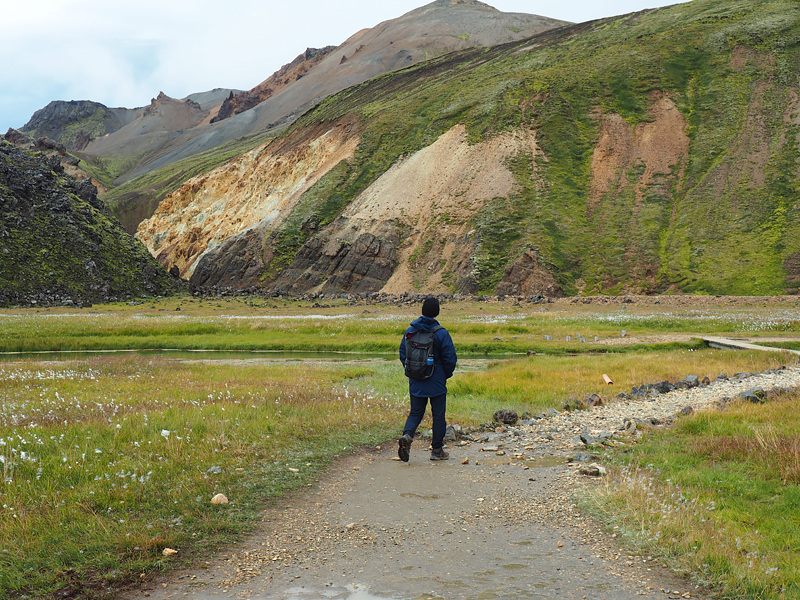 I was less nervous on the way back, so we enjoyed the views some more.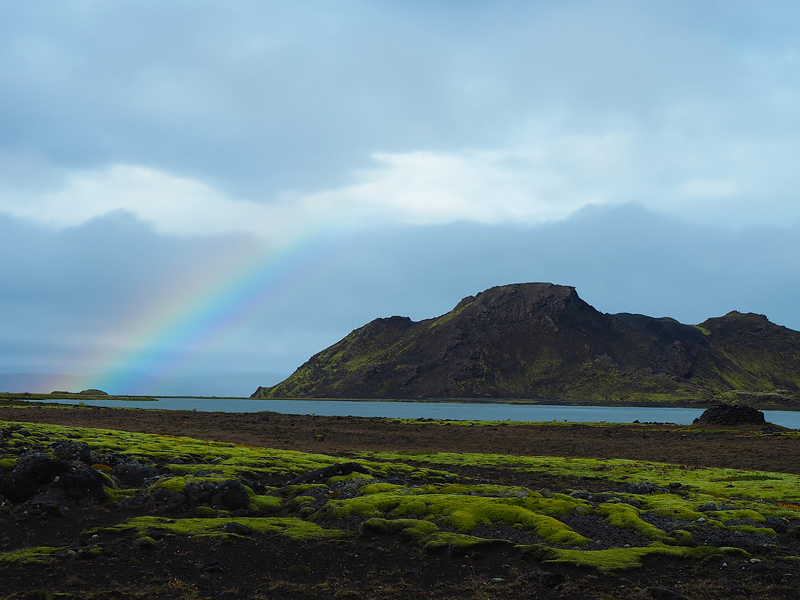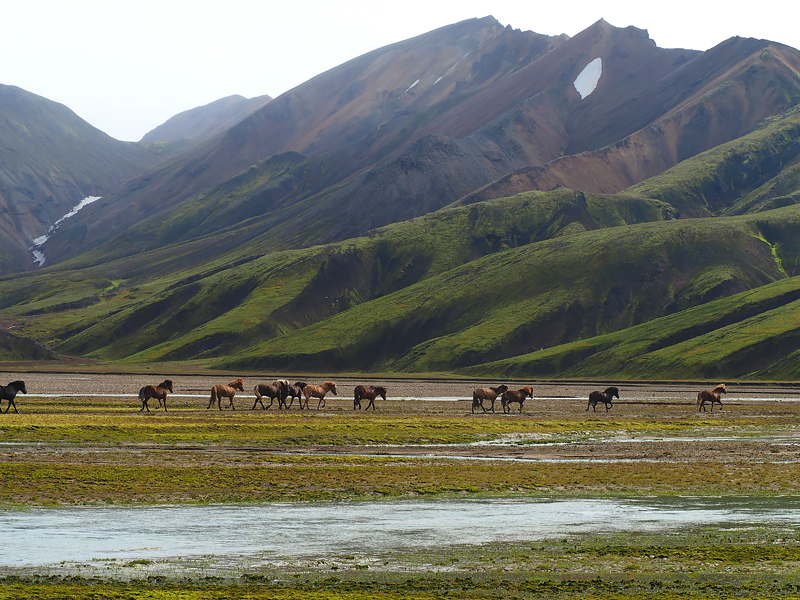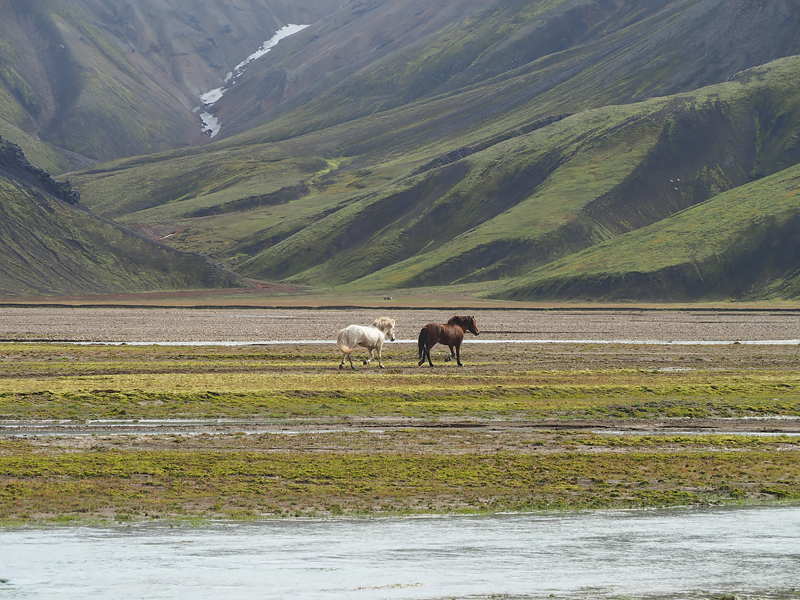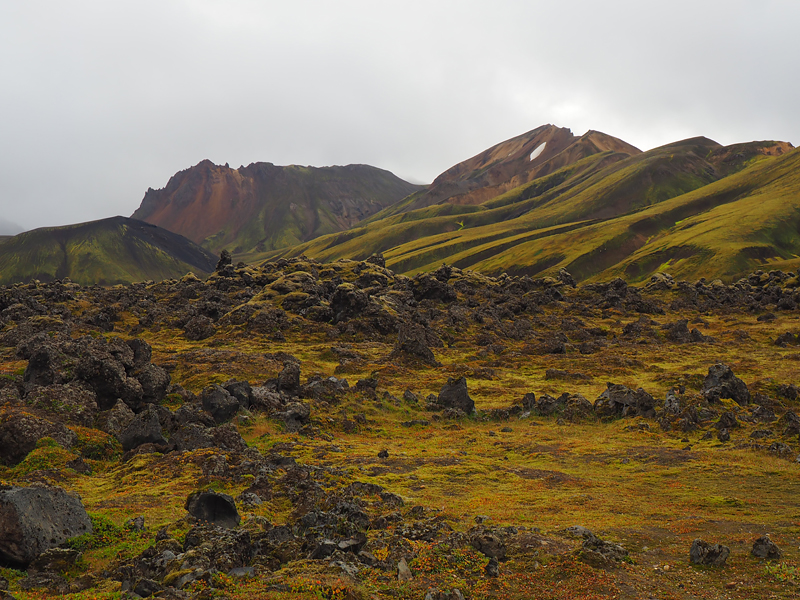 There were a couple lovely lakes on the way.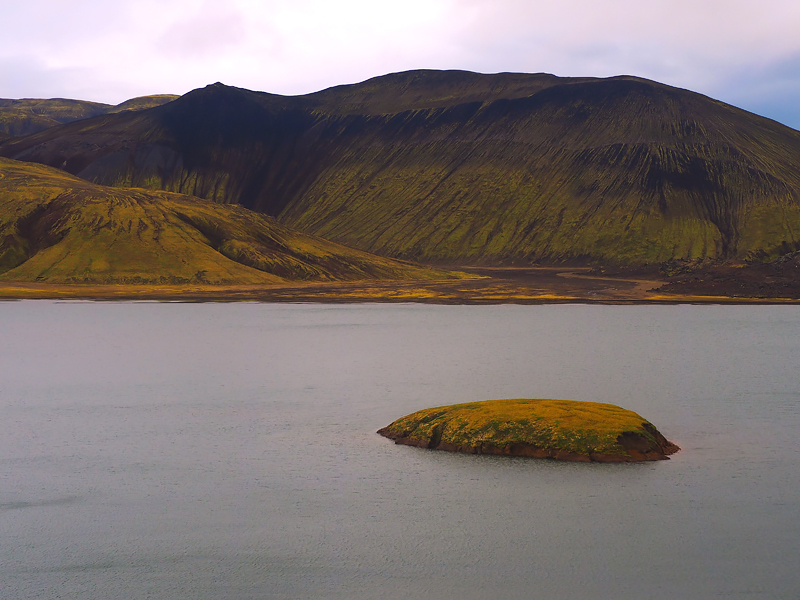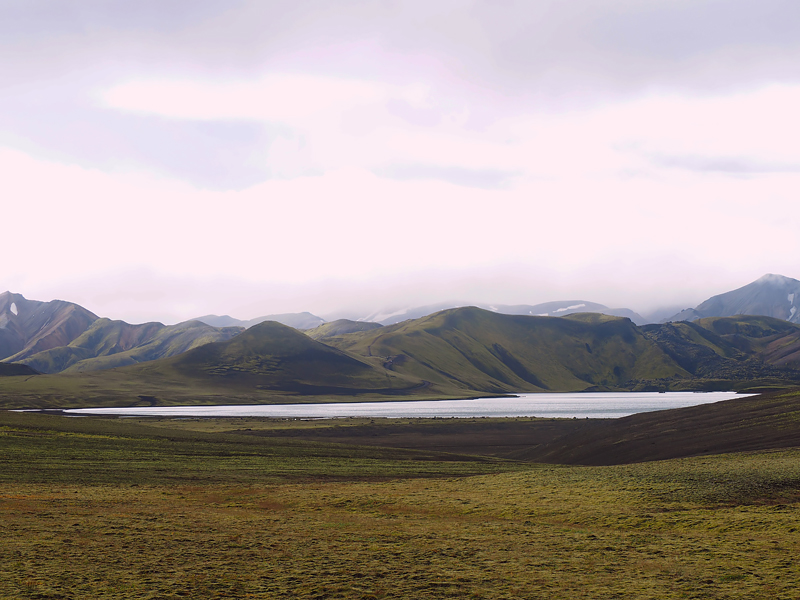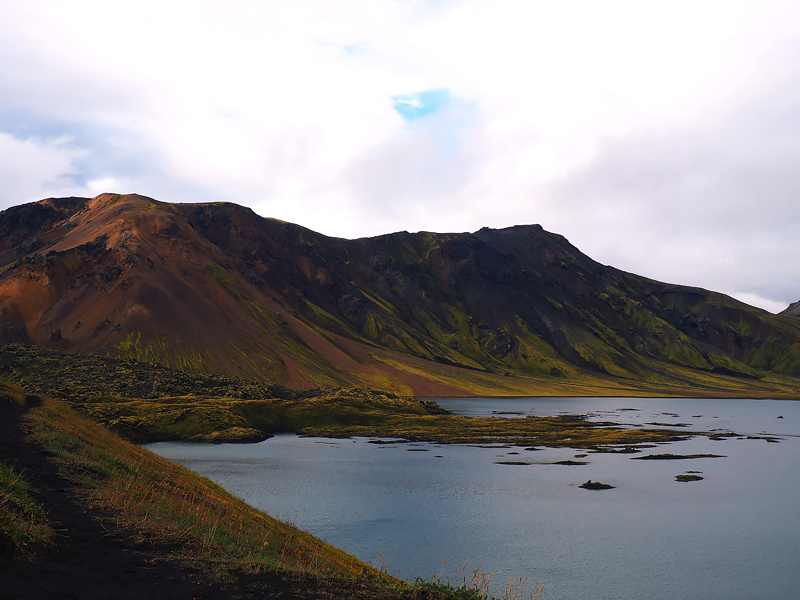 We ate at a delicious Ethiopian restaurant in Flúðir before driving a couple minutes to the "Secret Lagoon." It's not exactly secret, but it is less busy than the Blue Lagoon and was a pleasant soak, and I got a nice shower and a chance to blow dry my hair (!!!) out of the deal. When you're camping in cold temperatures, it's nice to have dry hair, so that alone was probably worth the price.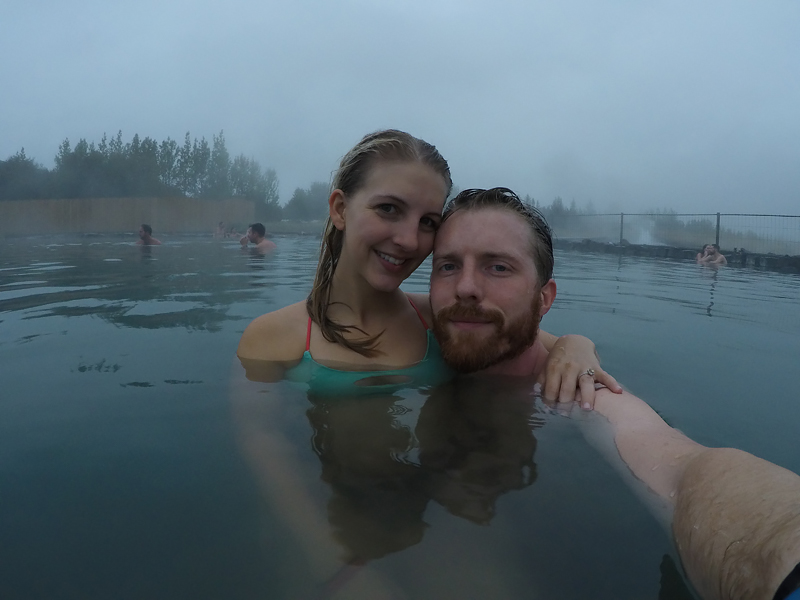 We met back up with Ty and Theresa and hung out at the campground, drinking some wine and sharing our stories from the day.
The windshield crack did not grow at all that day.