It broke my heart a little bit leaving our little heaven at Þakgil, but we enjoyed every minute of the drive back to the Ring Road, stopping to explore areas that caught our interest.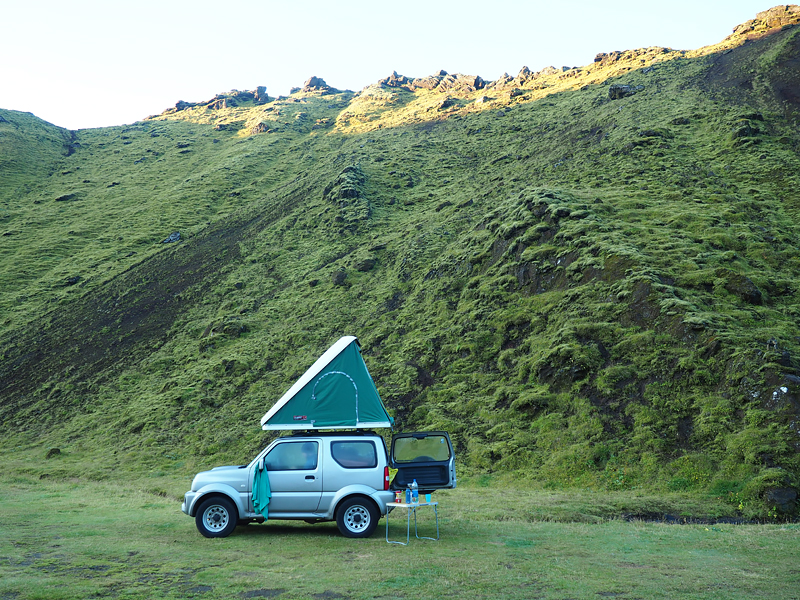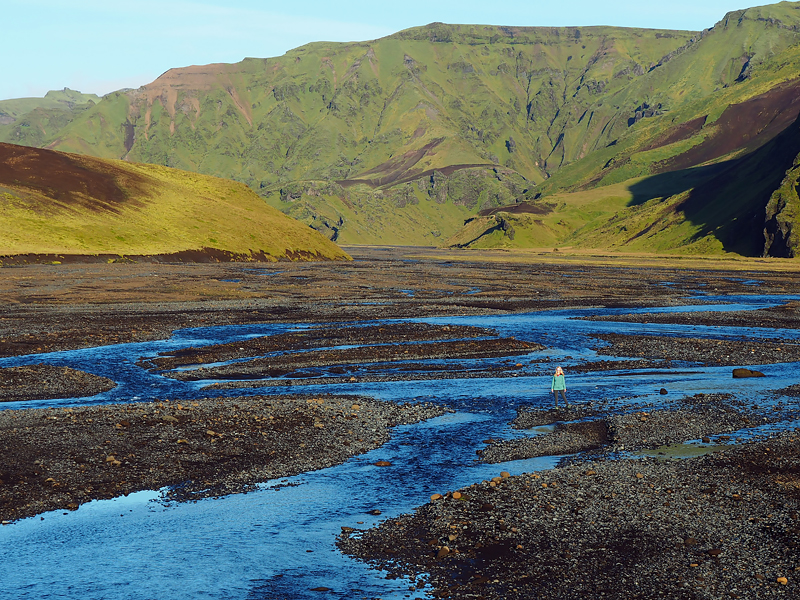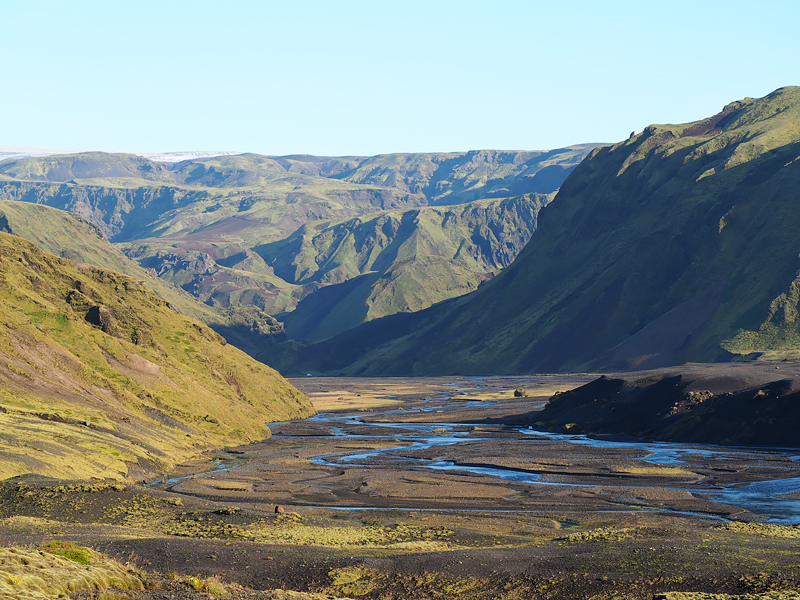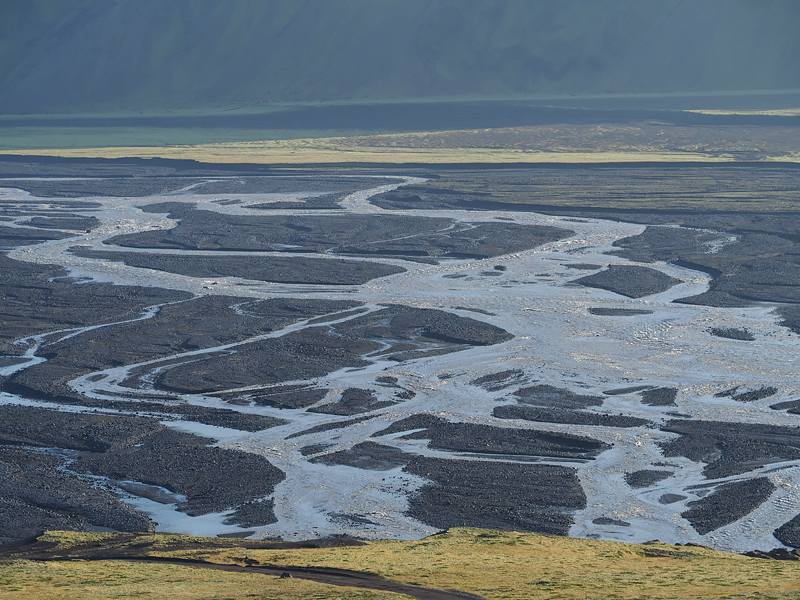 Our little Jimny climbed up and down that mountain like a beast, and I almost wished the drive was longer.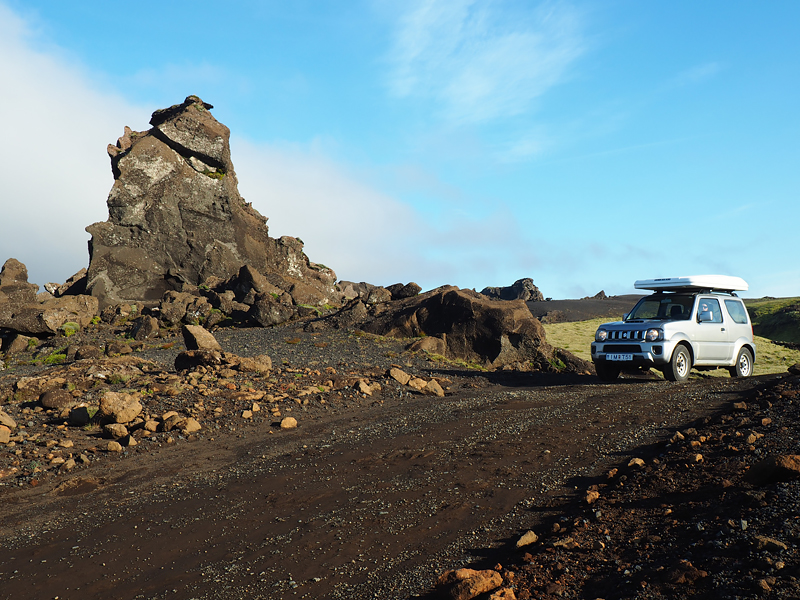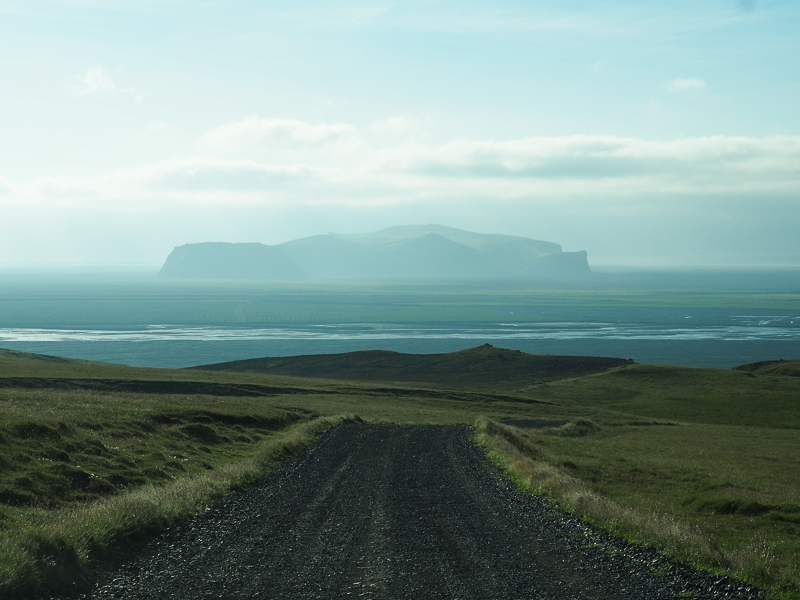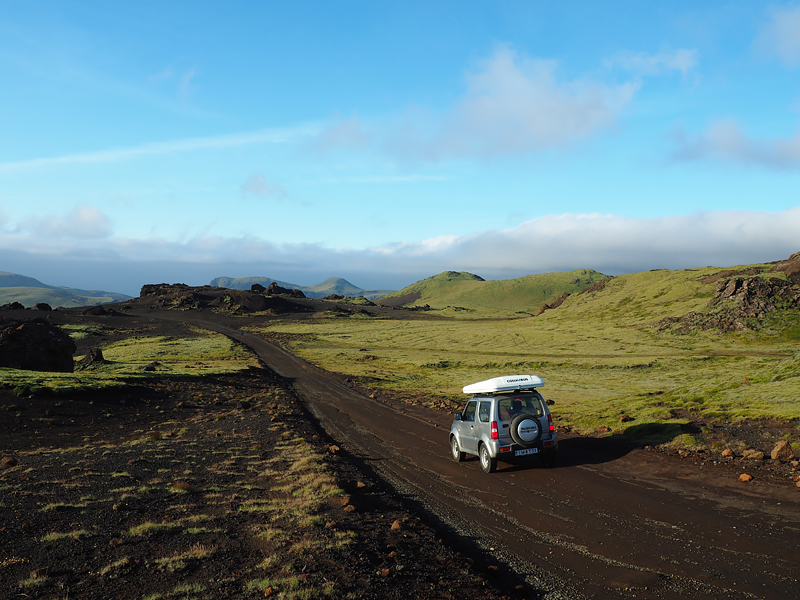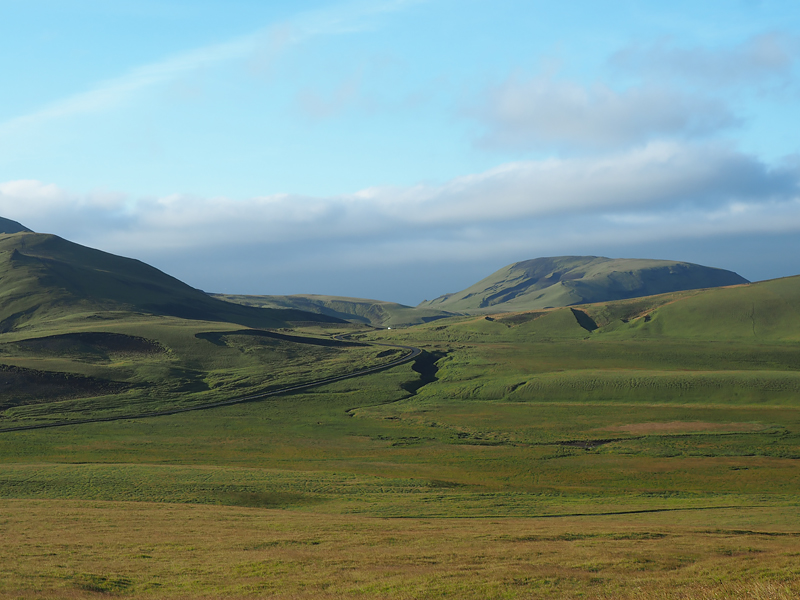 We stopped to get views of Vik as well as the lighthouse at Dyrholaey to catch the views out over the black sand beaches.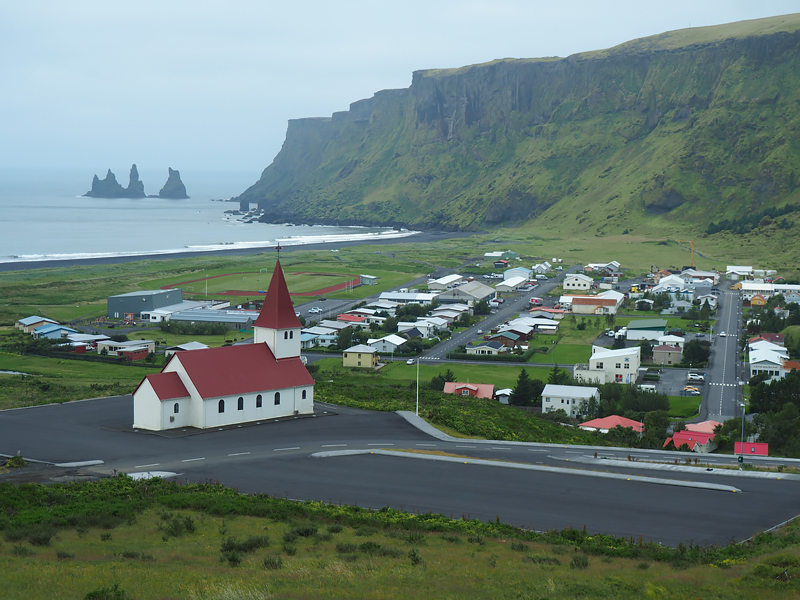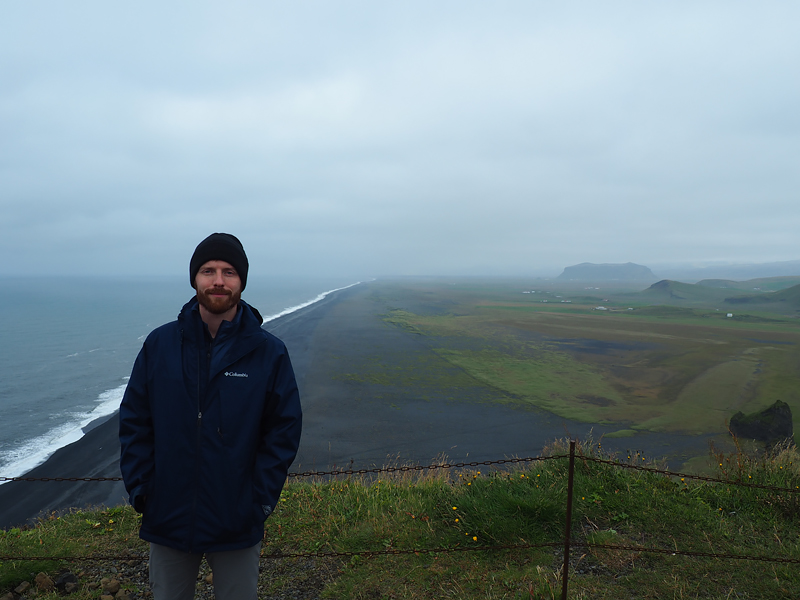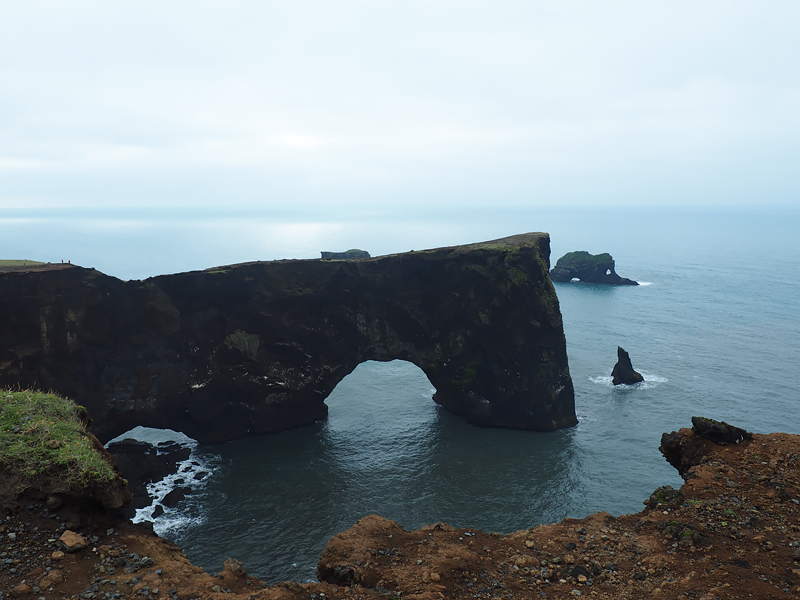 And then it was waterfall time. We stopped at Skogafoss first, joining the small crowds there.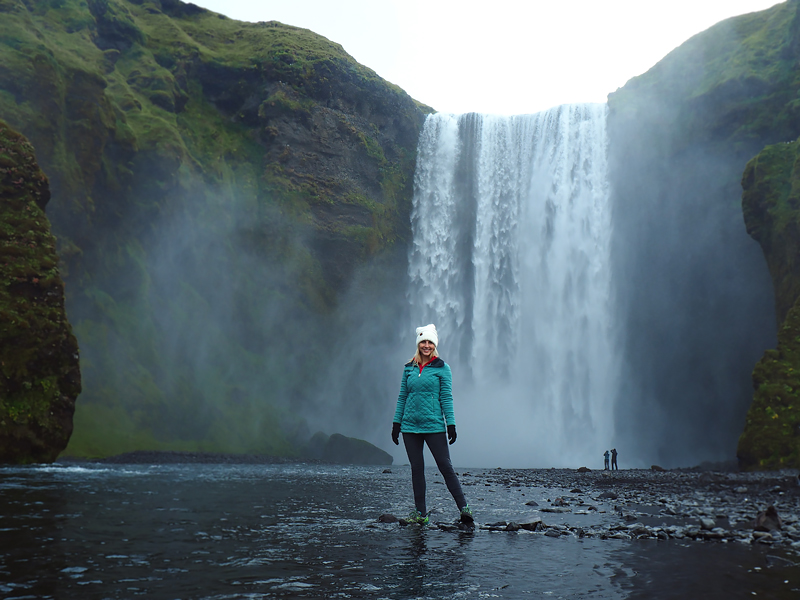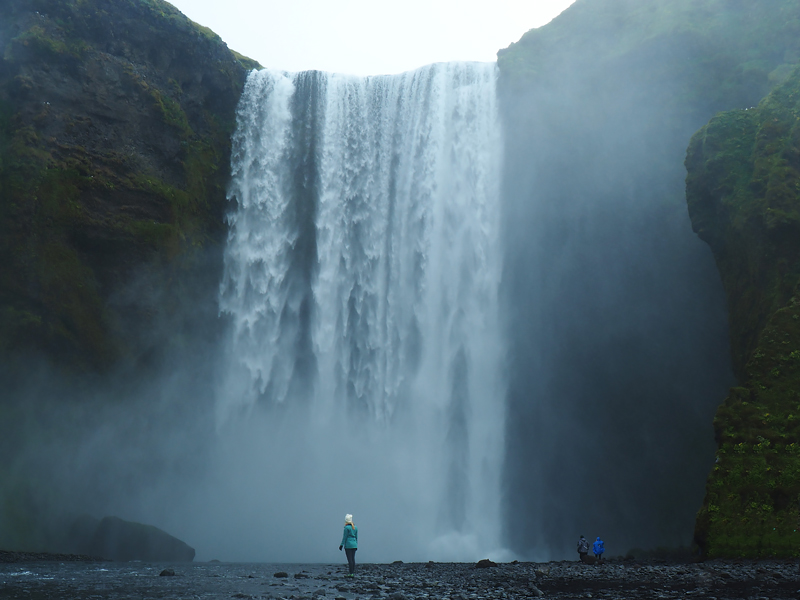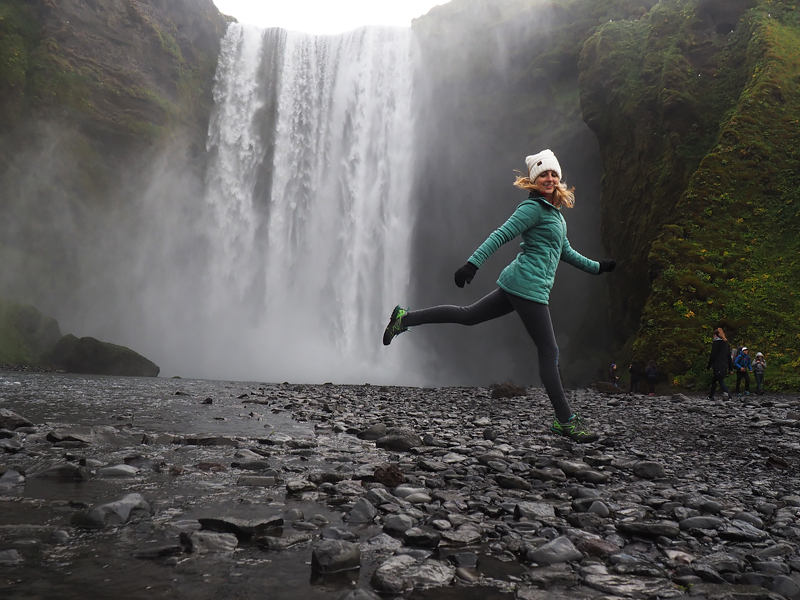 And then we climbed the billion stairs up to the top, which really doesn't give you a great view of Skogafoss or anything.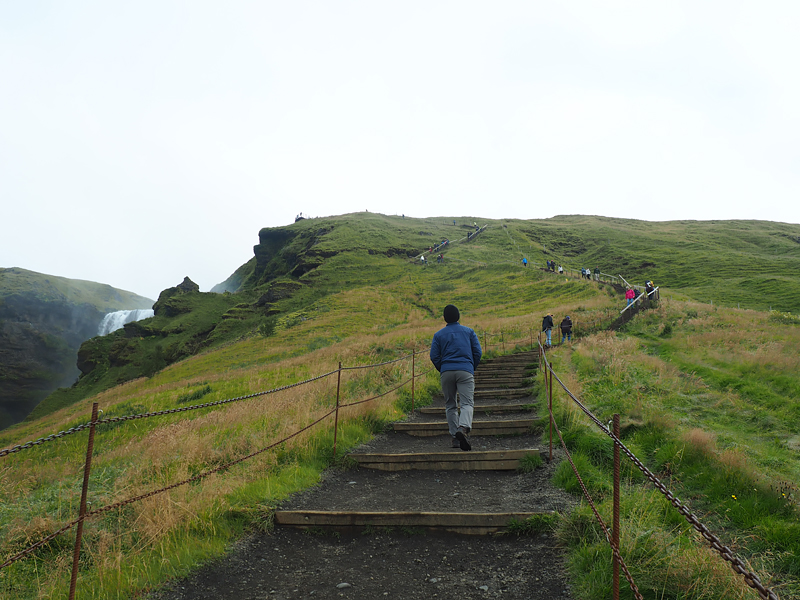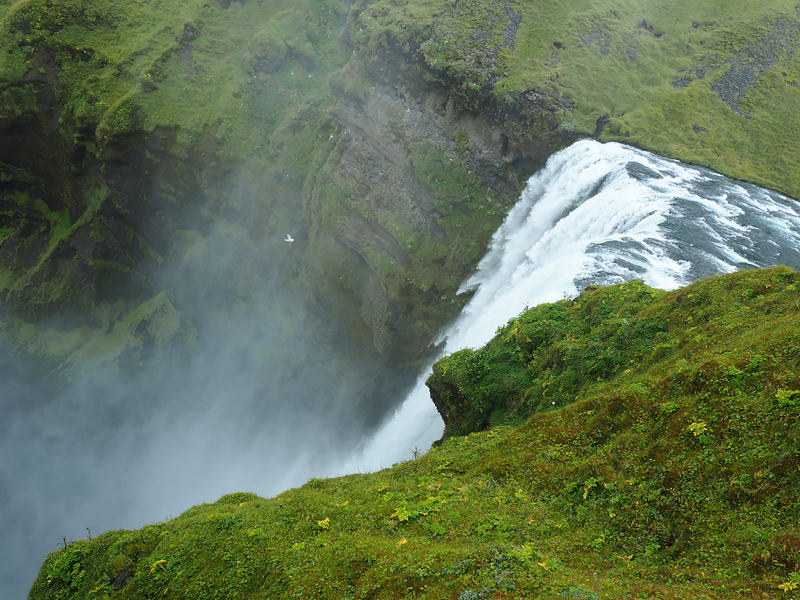 But walking along the river at the top does. Lots of little waterfalls and canyons along the way.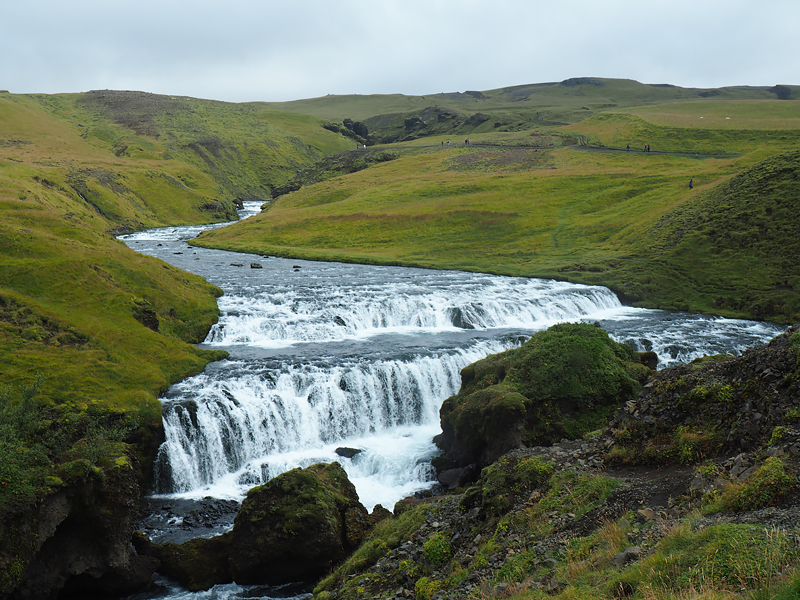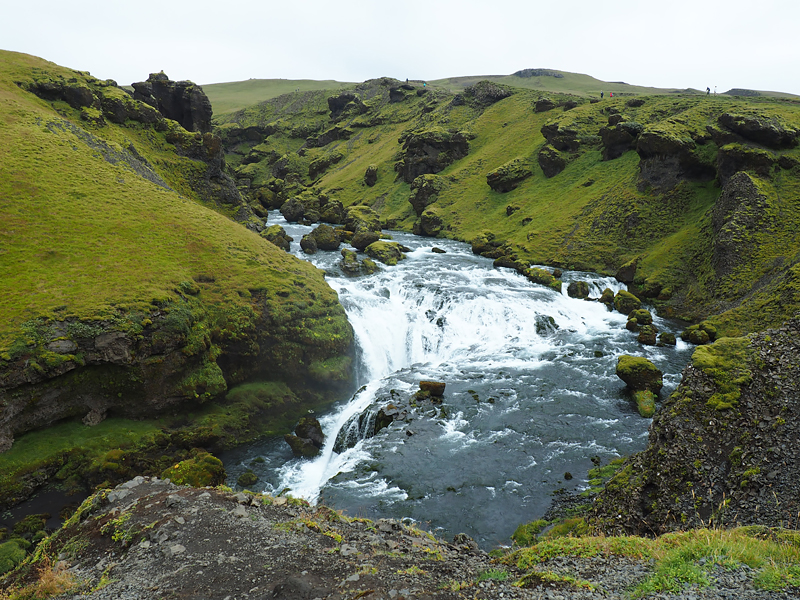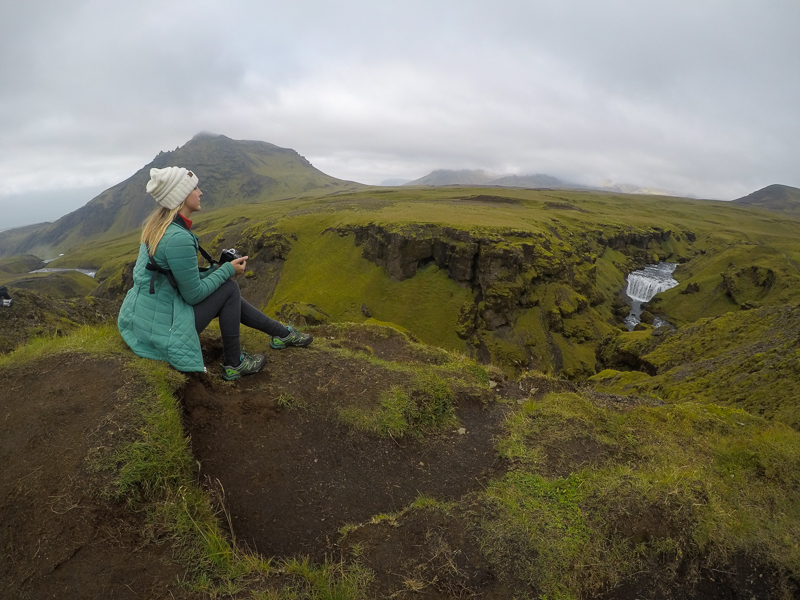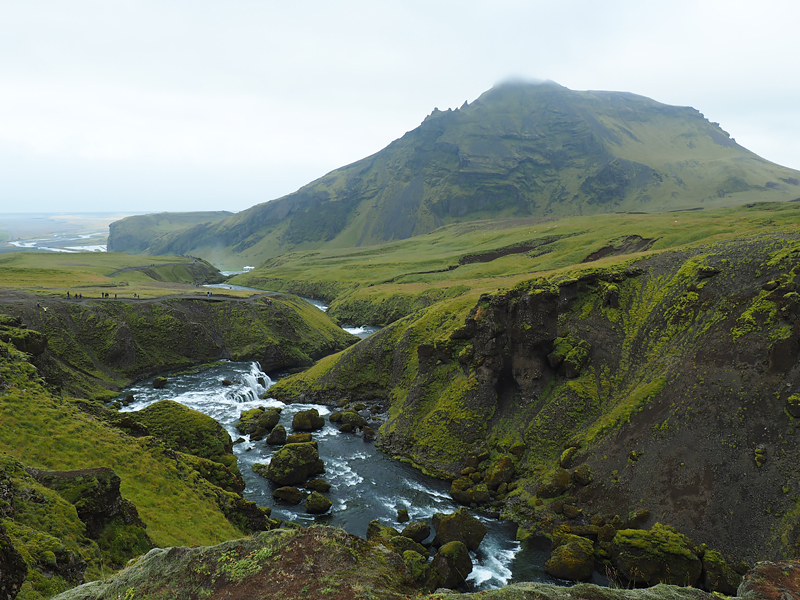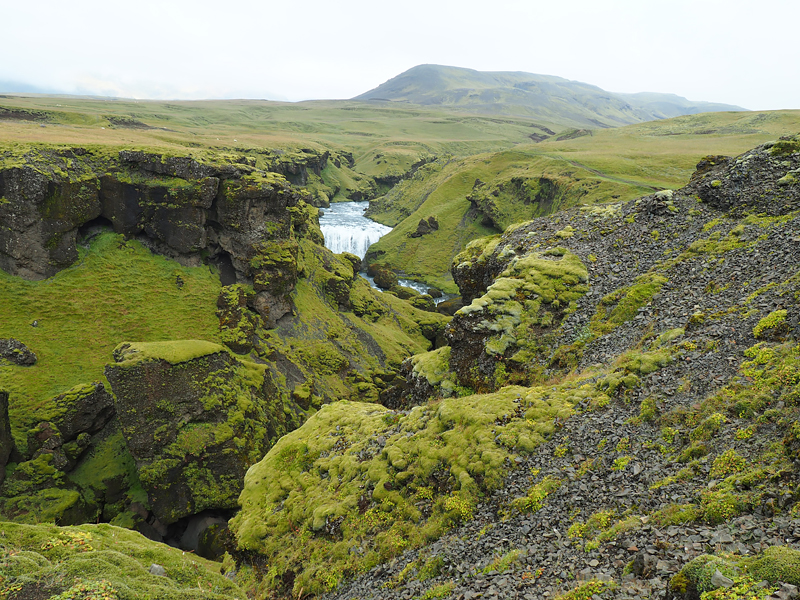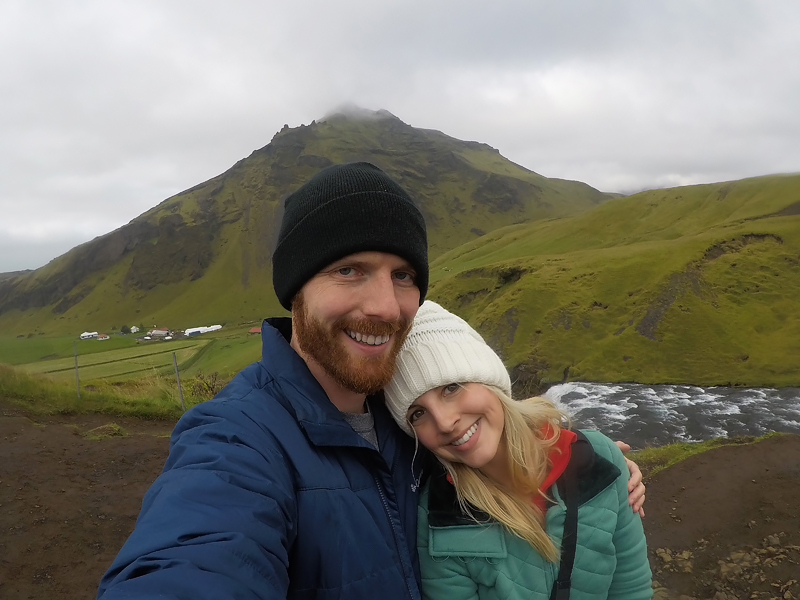 You also get a view out over the plains. I decided to repeat a picture that we took on our first trip here.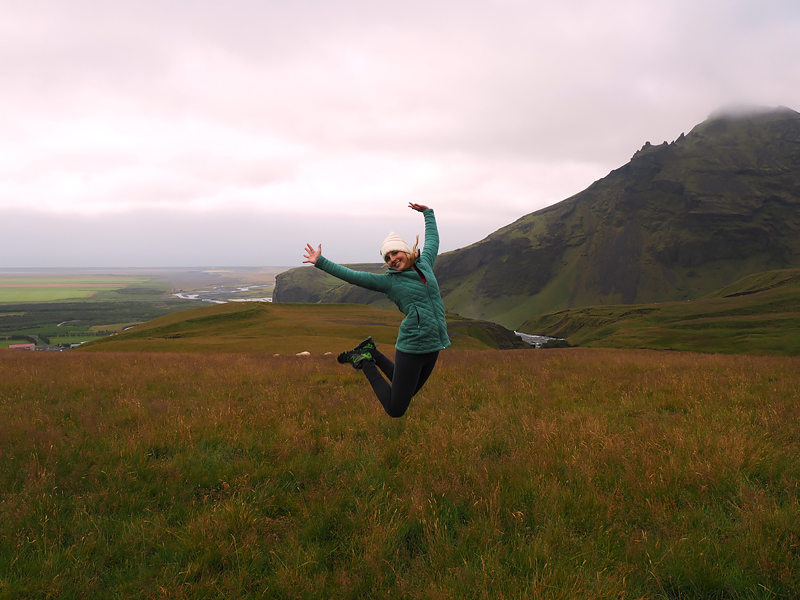 Once we were tired of walking, we headed back down and drove to find neighboring Kvernufoss. I had coordinates for finding Kvernufoss, but they somehow took us to someone's house. I was determined, however, and had Anthony park the car, so we could go walk around to find it. He teased me about how hard I was trying to find this waterfall, after the hundreds we had already seen.
We found a little path with a ladder over a fence which seemed like a good option.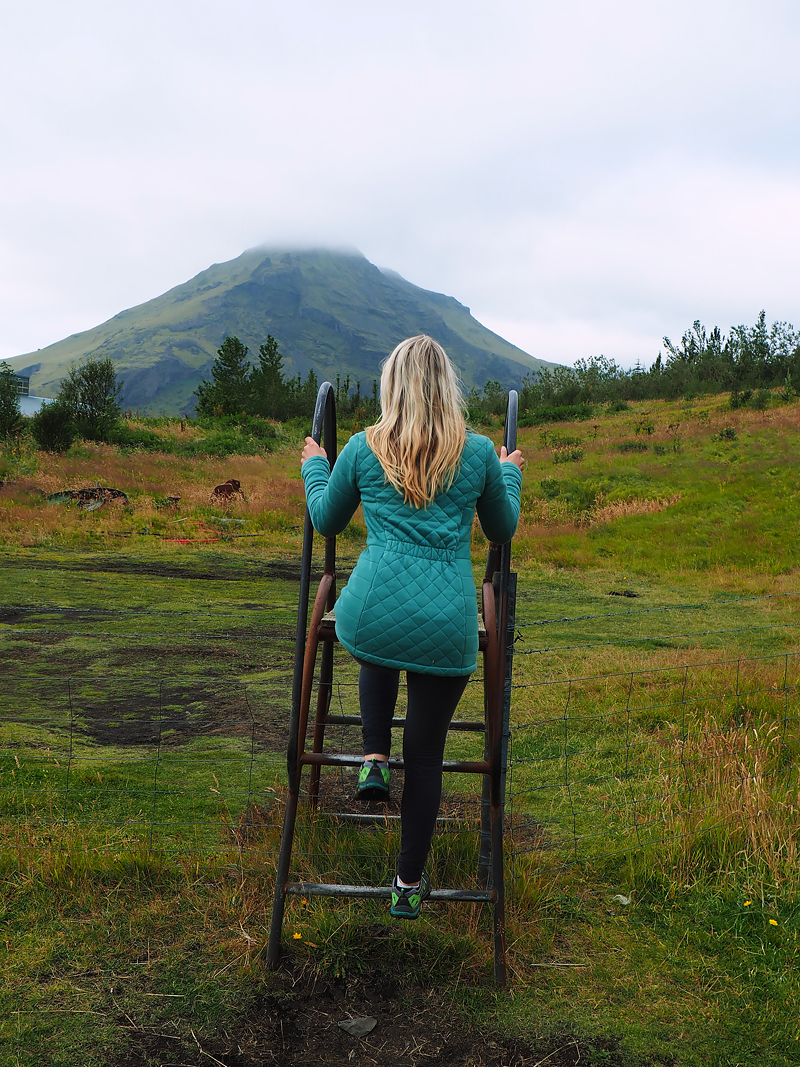 We walked through a field and decided we would go as far as this hill up ahead so we could see around it. Once we got there, we found a river. Another good sign. So we kept walking.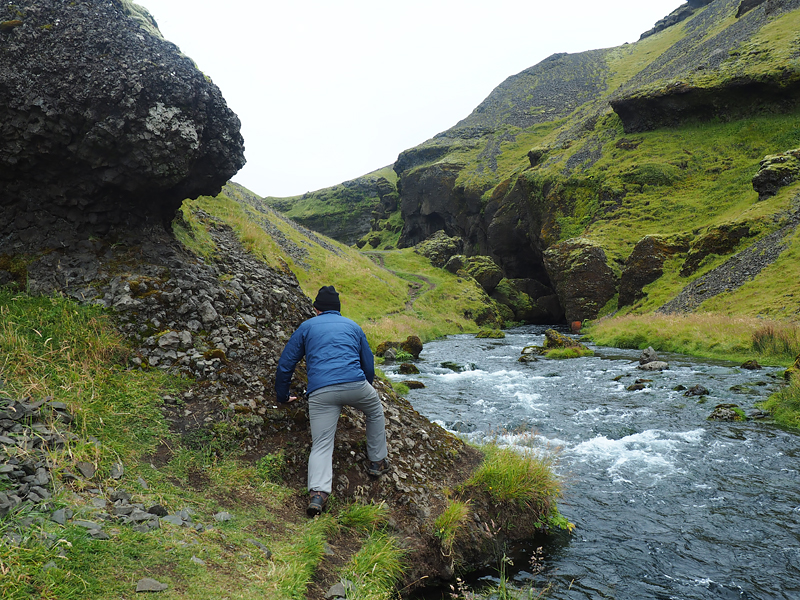 And there she was. We followed the tiny path all the way to the waterfall, and it may have become my new favorite. We had it all to ourselves, and it was tall, you could walk behind it, and it hammered the rock underneath it. I decided it was "our" waterfall, and my new happy place. If only I could just come back there anytime I wanted.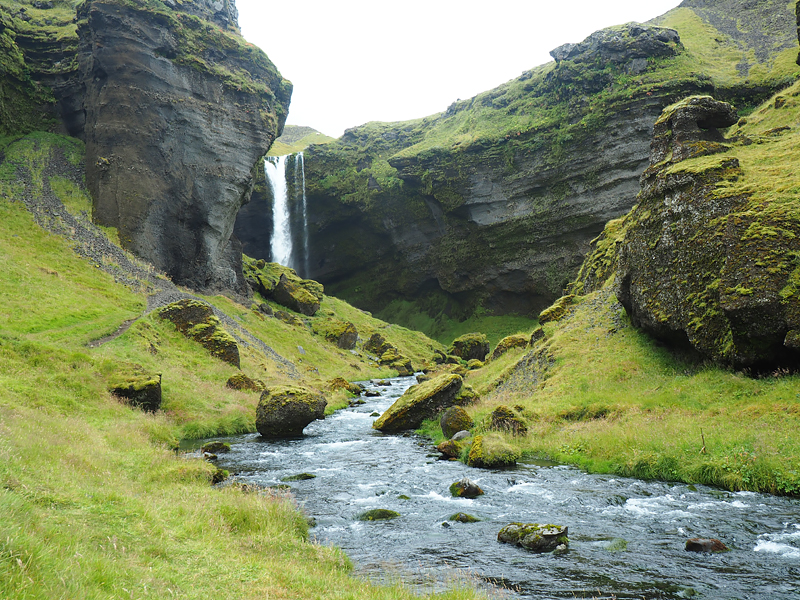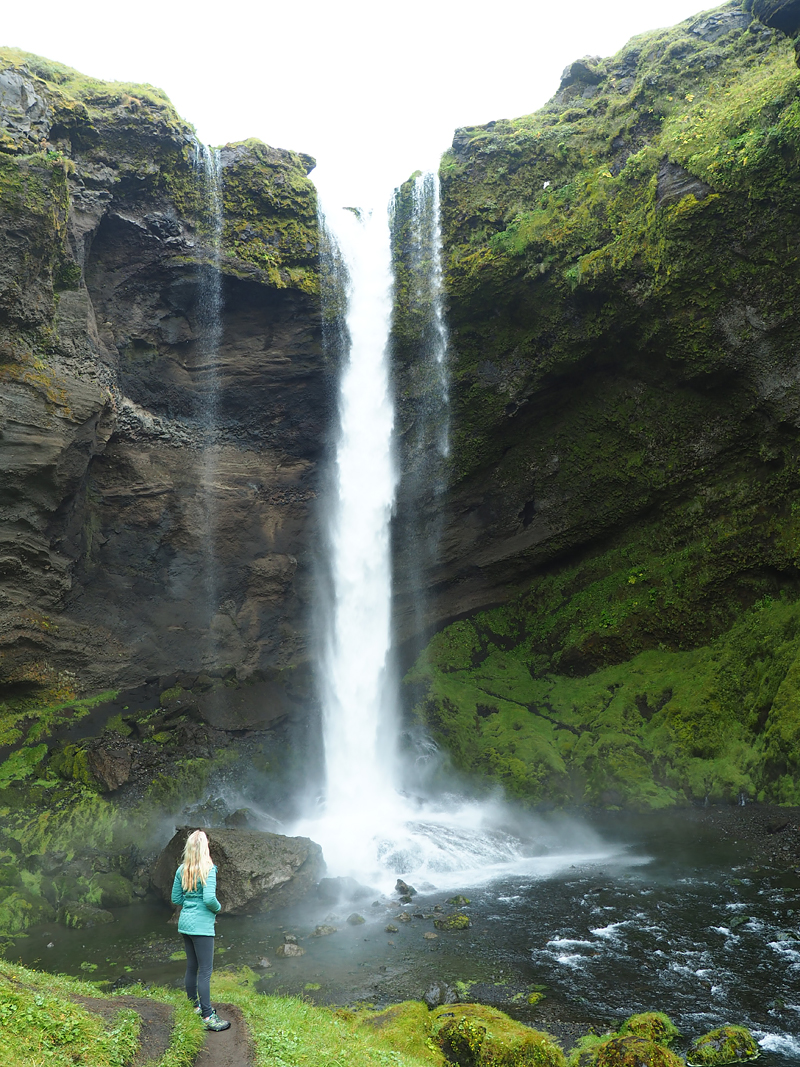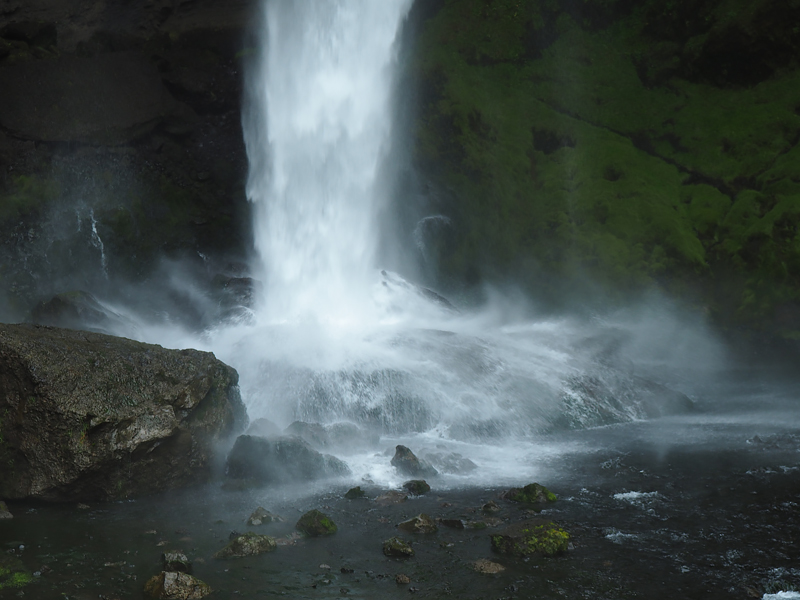 We grabbed a bite to eat, and then off we went to Seljavalaug, the warm swimming pool in the beautiful valley. We enjoyed the walk over there, but got there to discover the pool had just been emptied. It would have been a beautiful day for a swim too.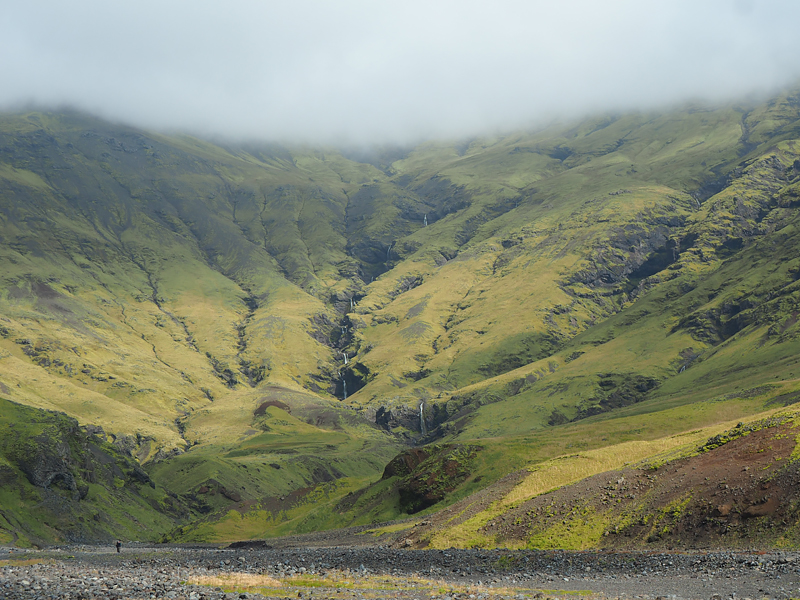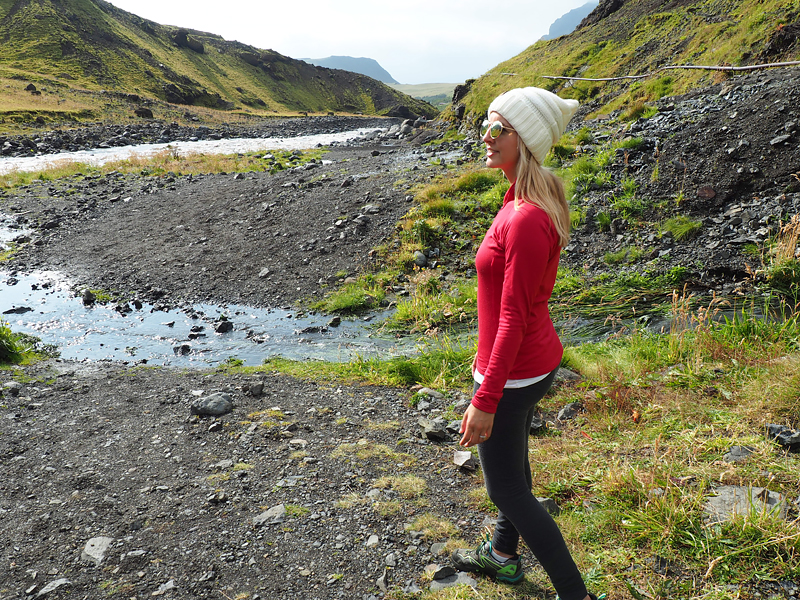 We continued on to our campground for the evening, Hamragarðar, which is right next to Seljalandsfoss. This was another shock for us, since our last visit to Iceland, we had beautiful Seljalandsfoss all to ourselves, and it was my favorite place in the world at the time. It was still absolutely magnificent, but the parking lot was overfilled with tour buses and cars this time. Either way, I still enjoyed it.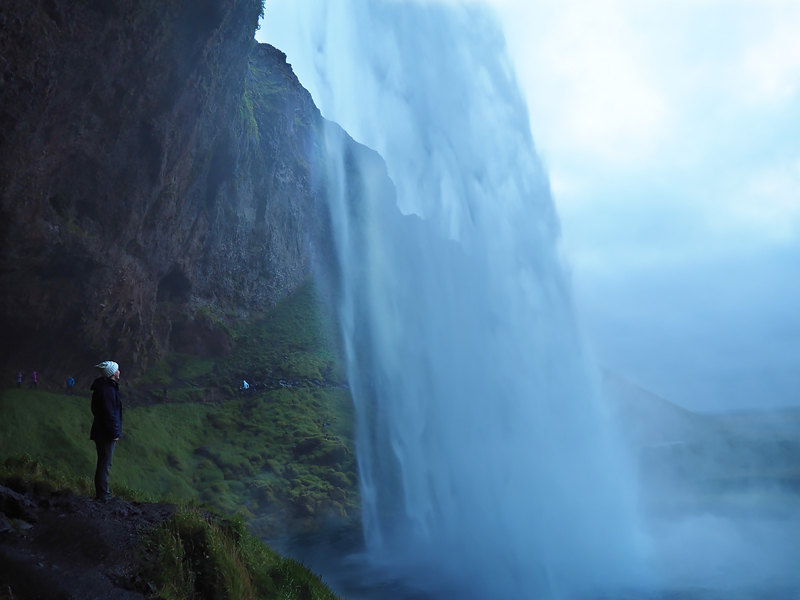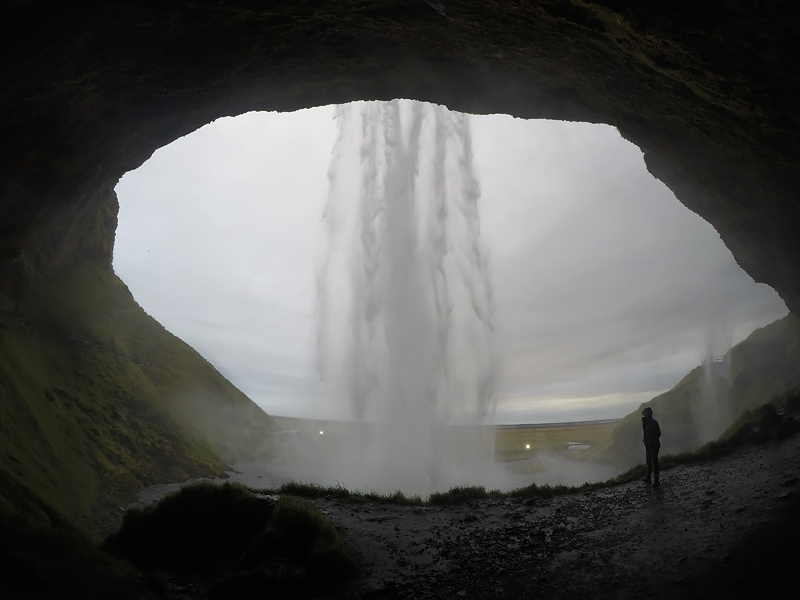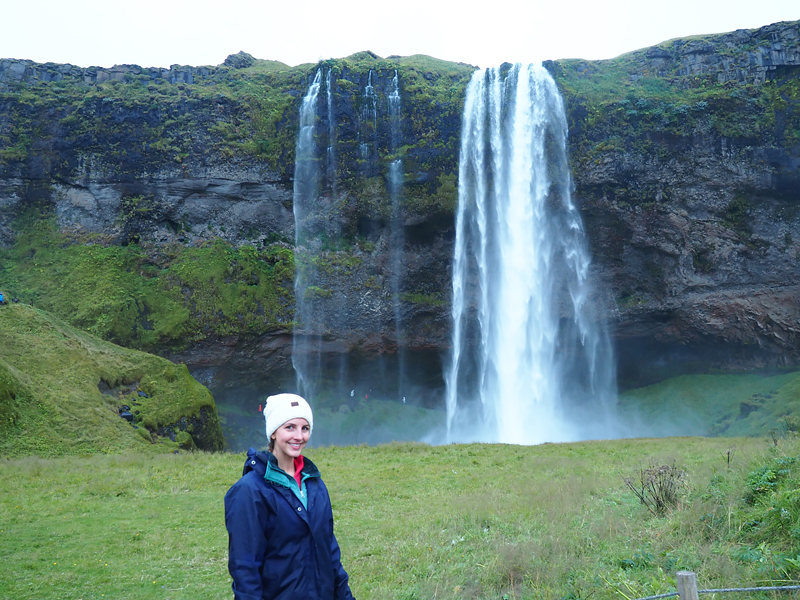 What I enjoyed more, though, was little Gljúfrabúi, which was directly in front of our camping spot. This waterfall falls behind a cliff, but has a hidden entrance to the side. You have to walk through a stream to get to it, but once you're in there, you just get soaked by the waterfall staring all the way up it and the mossy walls around it. It was gorgeous. Unfortunately, our GoPro decided it didn't feel like taking good pictures in there.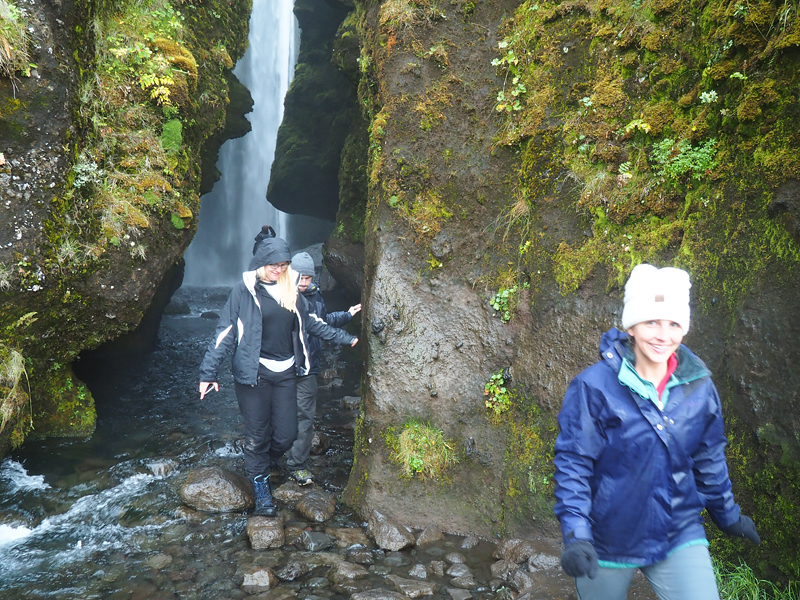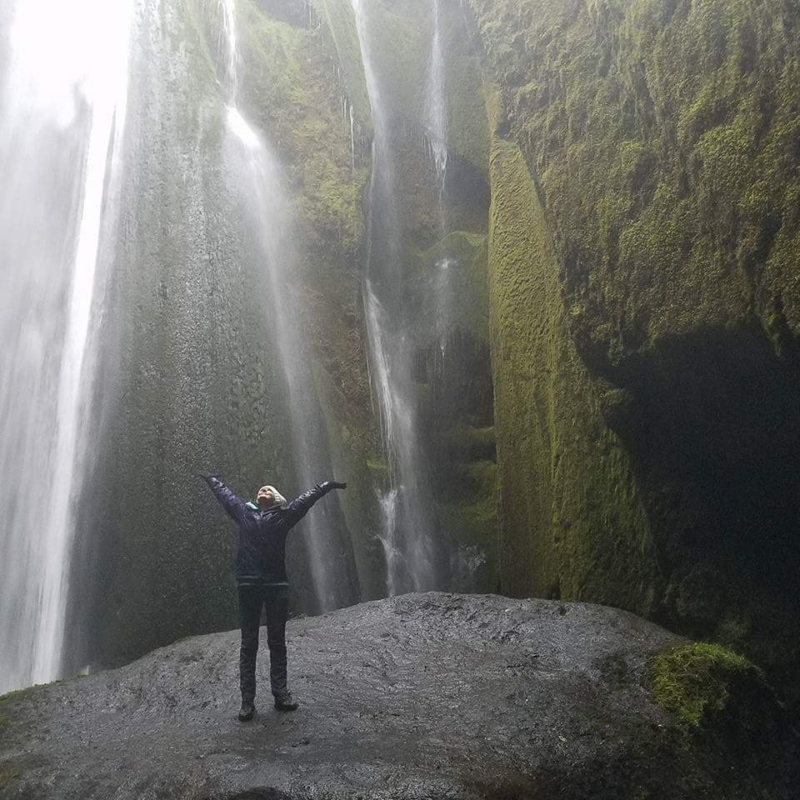 We had reunited with my brother and his fiance at this point, so we all hung out, cooked some dinner in the kitchen area, climbed up the cliff to look down into Gljúfrabúi, and caught up on each other's travels. All in all, a pretty successful day.